Odds bodkins! The man who took this series of slides was obviously impressed with the old-world craftsmanship on display at Merlin's Magic Shop. He must have taken at least 6 photos of it. Gadzooks! Before 1983, it was one of the few places in Fantasyland that did not rely on flat, brightly colored and patterned facades meant to resemble tents at a medieval faire.

I'm sure that Walt would have built everything with this attention to detail back in 1955 - - if he'd had enough moolah. It's pretty spectacular nowadays, even though we lost the pirate ship.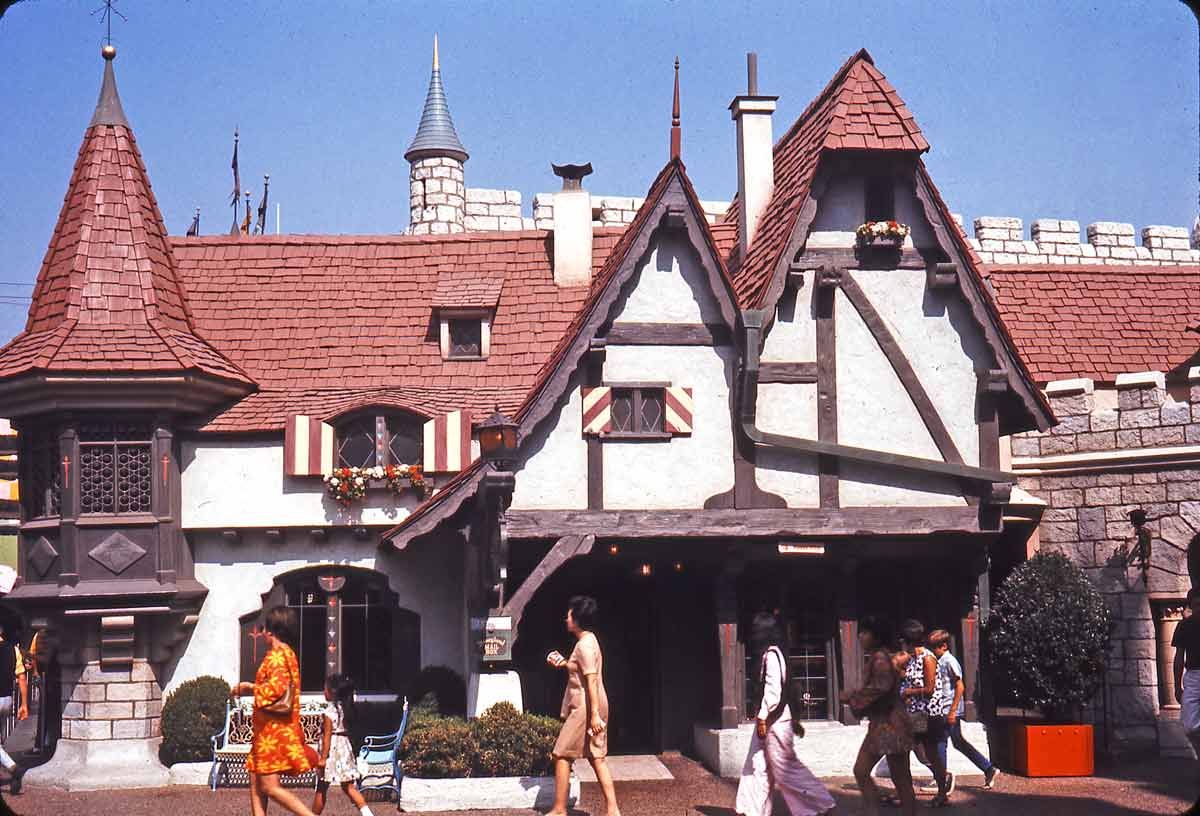 Here's a side view showing more details....carved wood, half-timbered framing, leaded glass bullseyes in the windows, etc. In the window to the left, you can see some sort of display showing stacks of playing cards. What would a magic shop be without playing cards?? My main memories of the Magic Shop involve the displays of rubber monster masks, which my older brother and I had to look at every time. There was no way my parents would spend good money on one of those!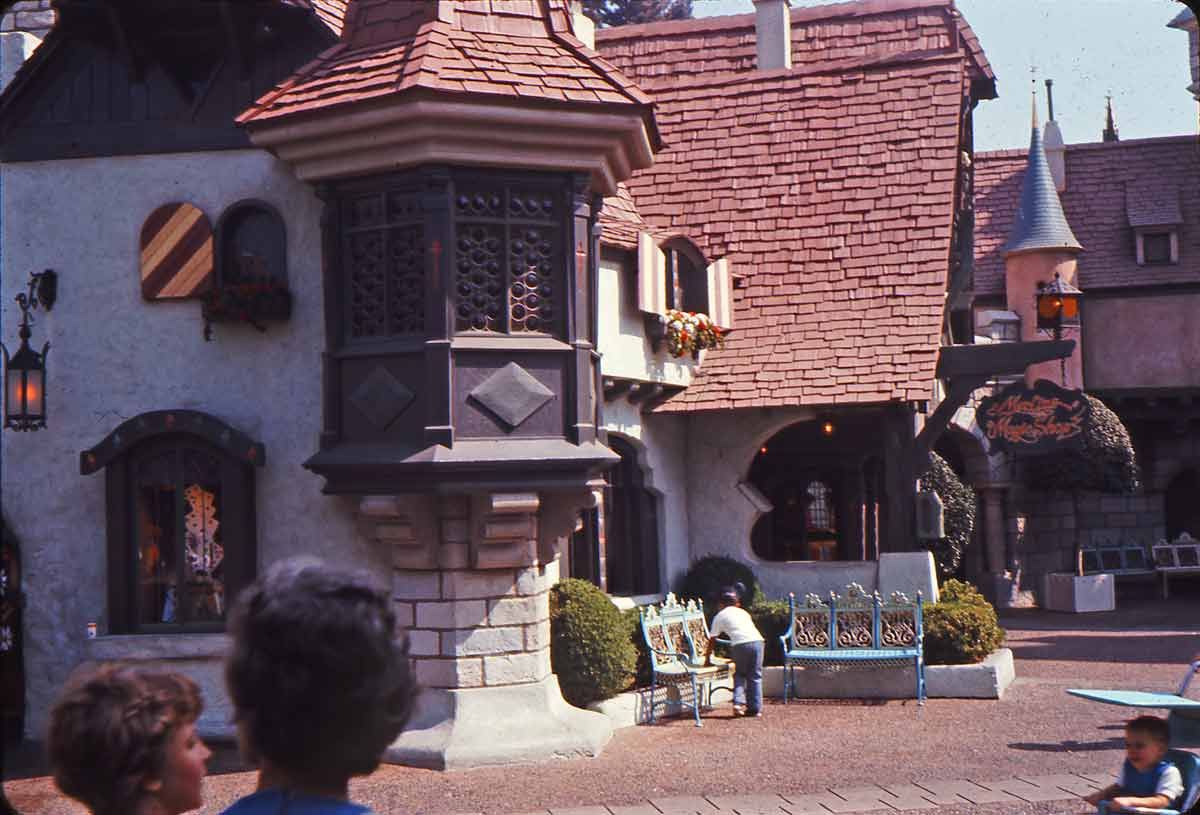 I thought I'd zoom in and lighten things up, for a closer look at the window display. Notice the magical paper cup on the window ledge!