Today's images were generously donated by my friend Mike and his mom Alexandra (who took these photos back in 1971). Lucky them, they have a nice bunch of pictures of the family at Disneyland. Apparently nobody ever brought a camera when my family went.

Among their slides are some of the nicest images of the Golden Horseshoe Revue that I've seen. This is a fantastic, lively portrait of Betty Taylor as "Slue Foot Sue". Betty took over the role of Sue in 1956 (replacing Judy Marsh), and she stayed with the show for over 31 years, retiring in 1987.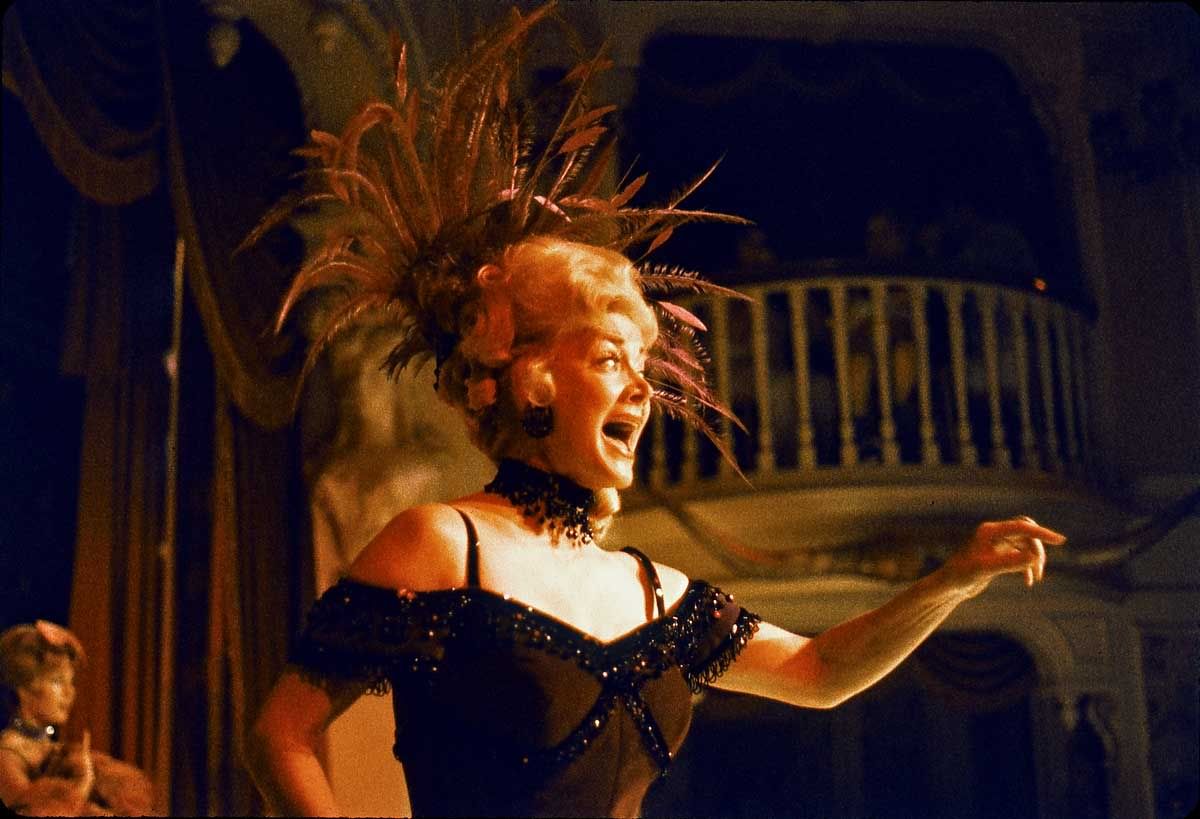 Here's Betty again, holding a heart-shaped mirror. From what I've read she used it to search through the audience for...something. Vampires maybe? I have no idea! If anybody remembers this part of the show, please let us know what's going on.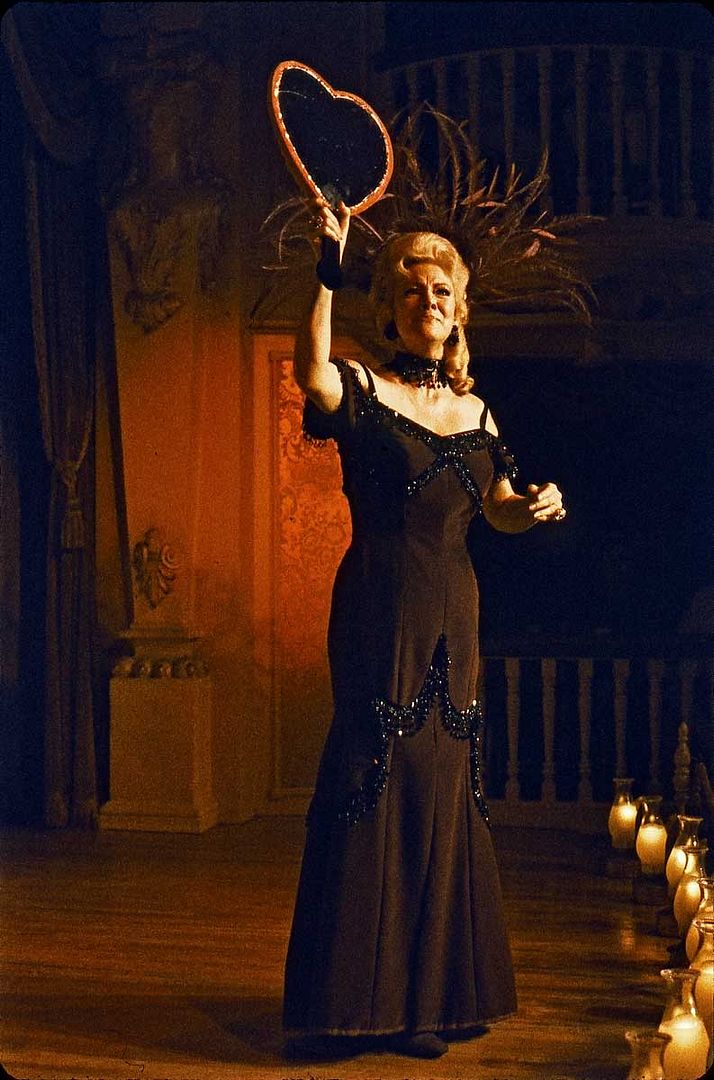 Since good photos of the Golden Horseshoe Revue are scarce, I'm including this view of some of the dancers....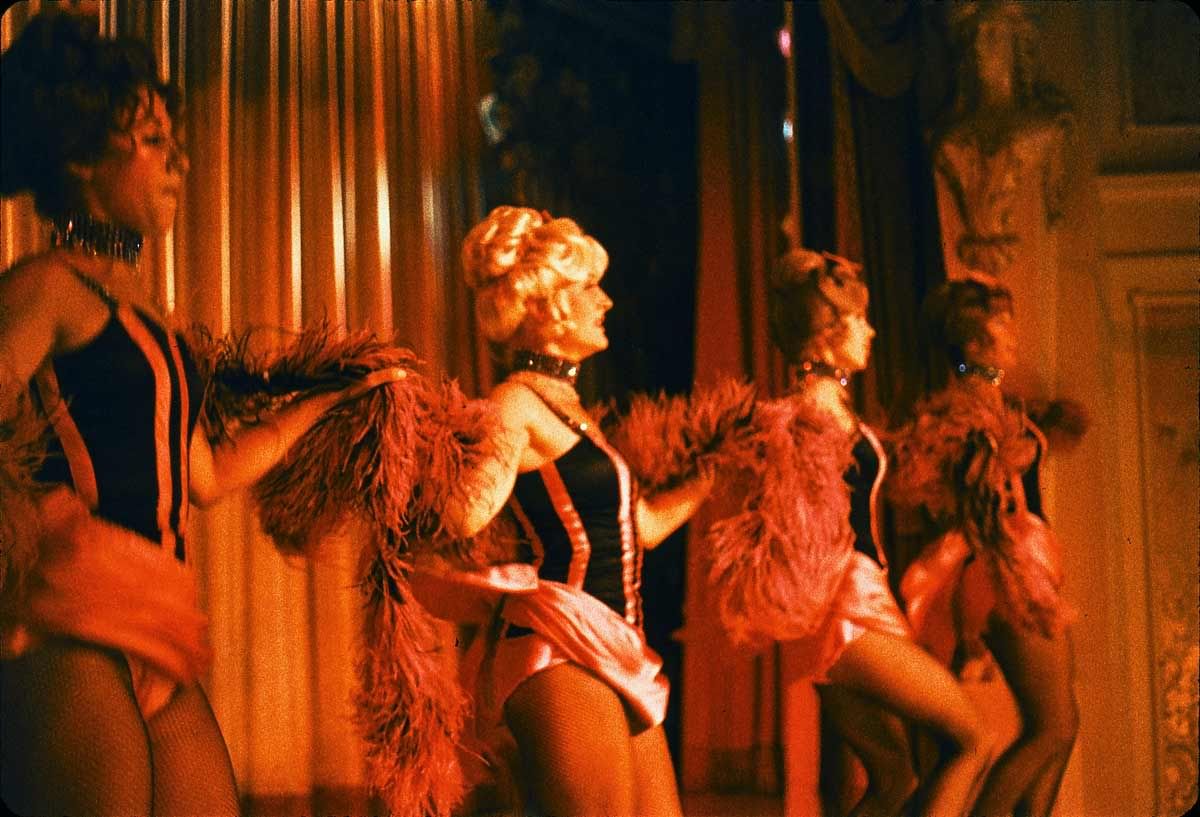 ...and the band that accompanied all of the performers. Don't be eyeballin' me, piano man!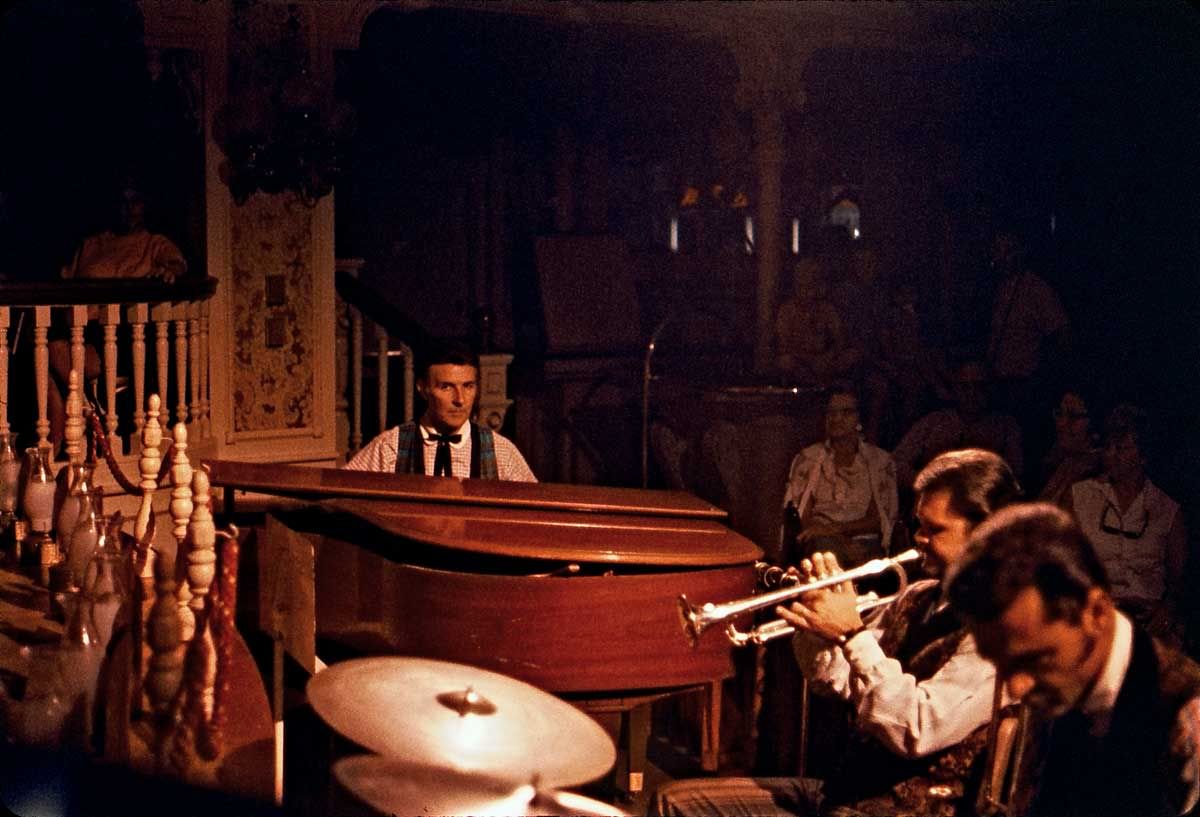 Many thanks to the Grazianos for sharing these great vintage photos! Look for more Golden Horseshoe stuff tomorrow.