Sunday might be a day of rest for some of you, but we at Gorilla Industries never rest! Well, hardly ever.

Once in a while I will dig through a box of old slides, and find a Disneyland image. Like this one. AHA! I can't wait to find the others! No such luck, though.... this was the only one. I'll admit it, I cried.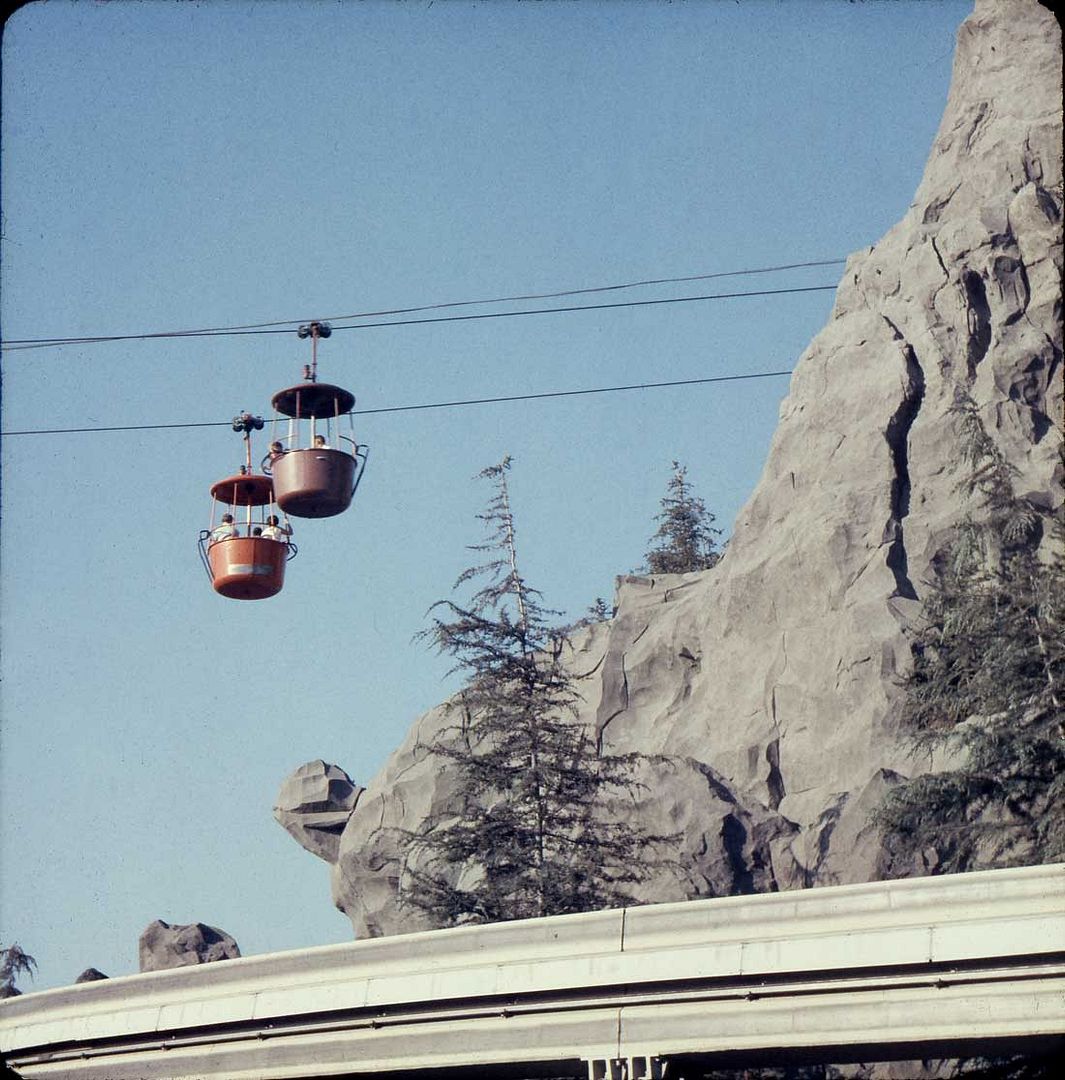 I enjoy traveling by raft as much as the next guy. Maybe more! Across the way, to the right, you can see another raft loading up for the journey back to Tom Sawyer Island. To the extreme right you can see the new Haunted Mansion exterior, which would have its gates closed for six years before the attraction opened. To the left, nothing but construction walls where New Orleans Square was hatching.