Arriving at Disneyland was an exciting thing, especially as a child. Many people remember looking for the Matterhorn from the freeway, entering the vast parking lot, seeing the train station and perhaps hearing the train's whistle. One of the most exciting things for me was seeing the Monorail as it glided across the parking lot, on its way to the Disneyland Hotel.

In this first image, folks are waiting patiently for a tram, while others appear to be heading to their cars. In the background the roof of Main Street Station is visible. Love that bright red, 4-car Monorail!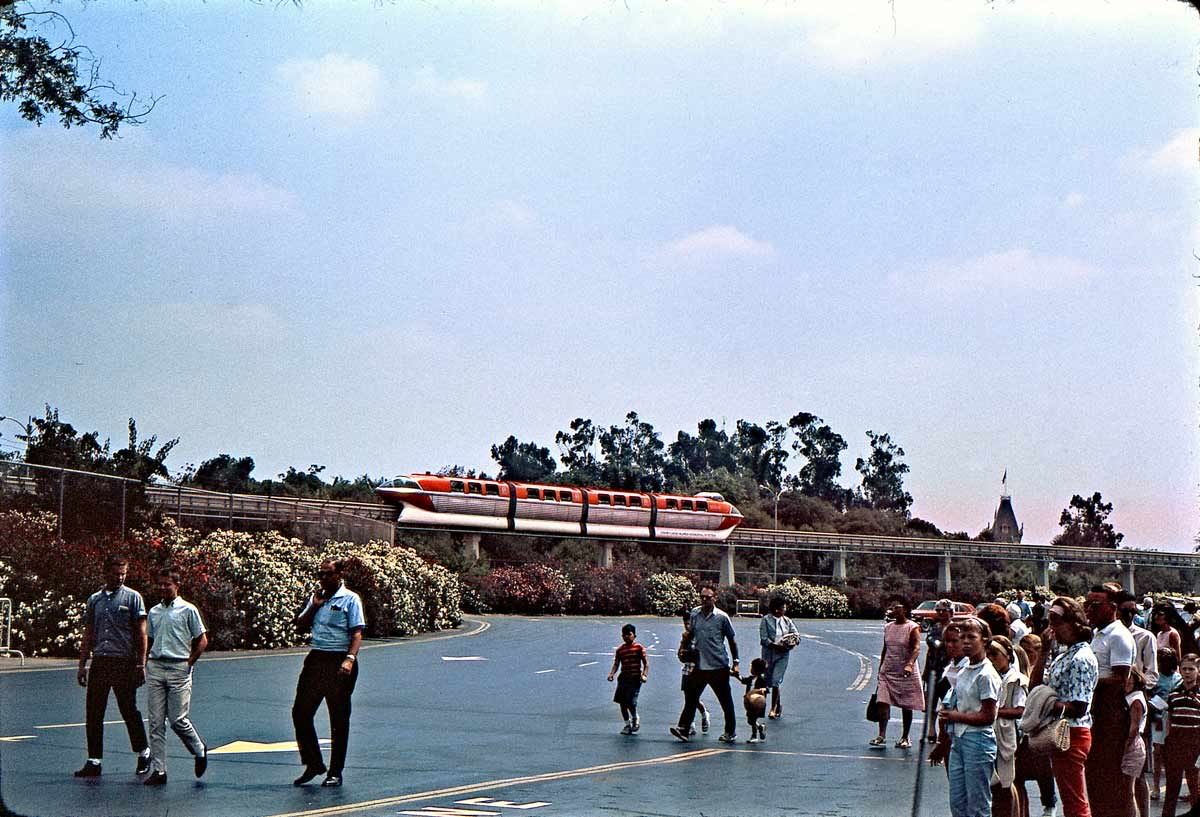 And here we are, about two years later. I believe that this was taken from the hotel parking area?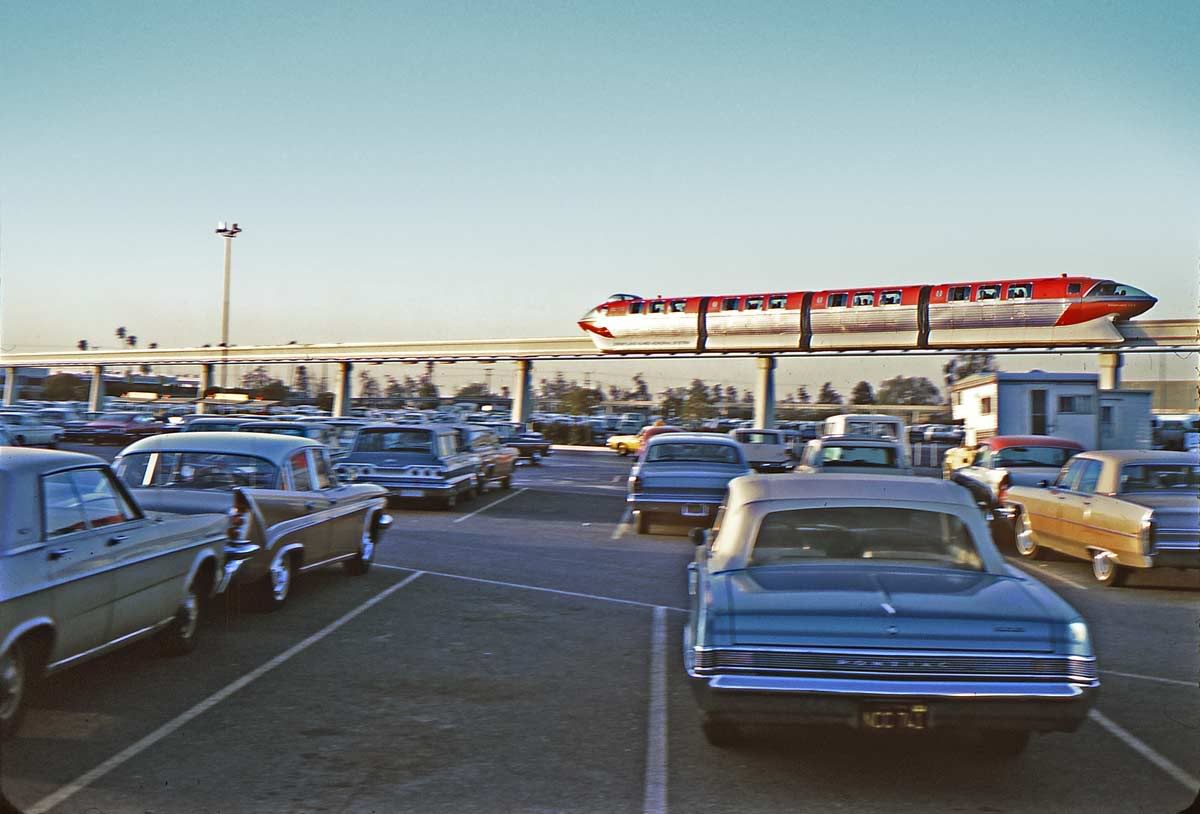 For those of you who care, I touched up the sky in this image...after restoration, it had turned a sickening greenish-gray. Photoshop to the rescue. Now it's more purty, and that's all that really matters!

EXTRA! EXTRA!
I thought I would post this photo in order to help solve a controversy that has torn our nation asunder. This is a picture of the Dumbo attraction, circa 1955. Unlike nearly every other photo I've seen, Dumbo's ears are clearly in the "down" position. I don't know if they were captured in mid-stroke or if they were just frozen that way, but at least this shows that they did move at some point.