Here's something you don't see everyday! Four men on a bicycle, sounds like sitcom GOLD. Not many people know that Nostradamus predicted a time in the near future when rock & roll and hip hop music will no longer be popular - - all of the kids will be standing on street corners singing songs in 4 part harmony (wearing straw boaters, naturally). Barbershop quartets will rule the charts, and songs like "Wait Til The Sun Shines Nellie" and "By The Light of the Silvery Moon" will blast from cars on Sunset Boulevard. Just you wait and see.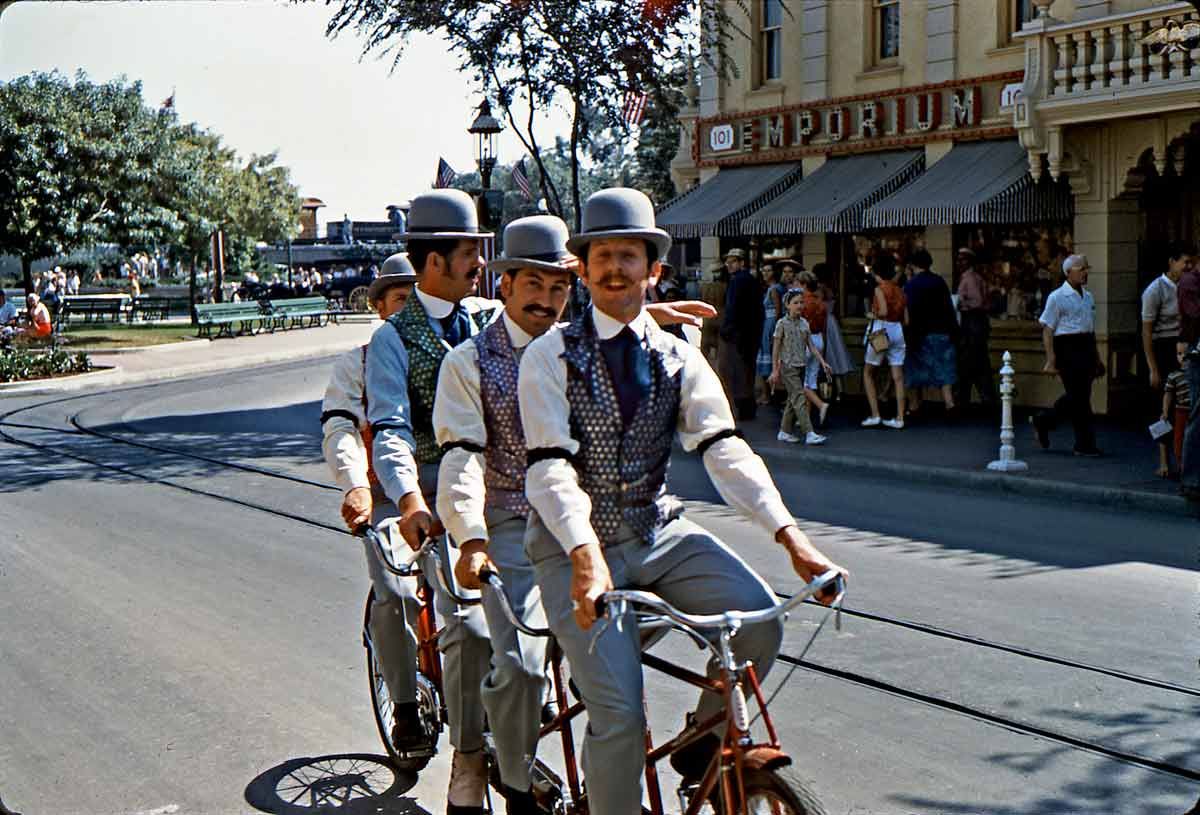 If you like grainy photographs, than this one is for YOU! We're on board the Disneyland railroad, and we've just passed the Autopia, and there's the Skyway load building to our left. A few people are headed to our right, presumably going to the Tomorrowland train station.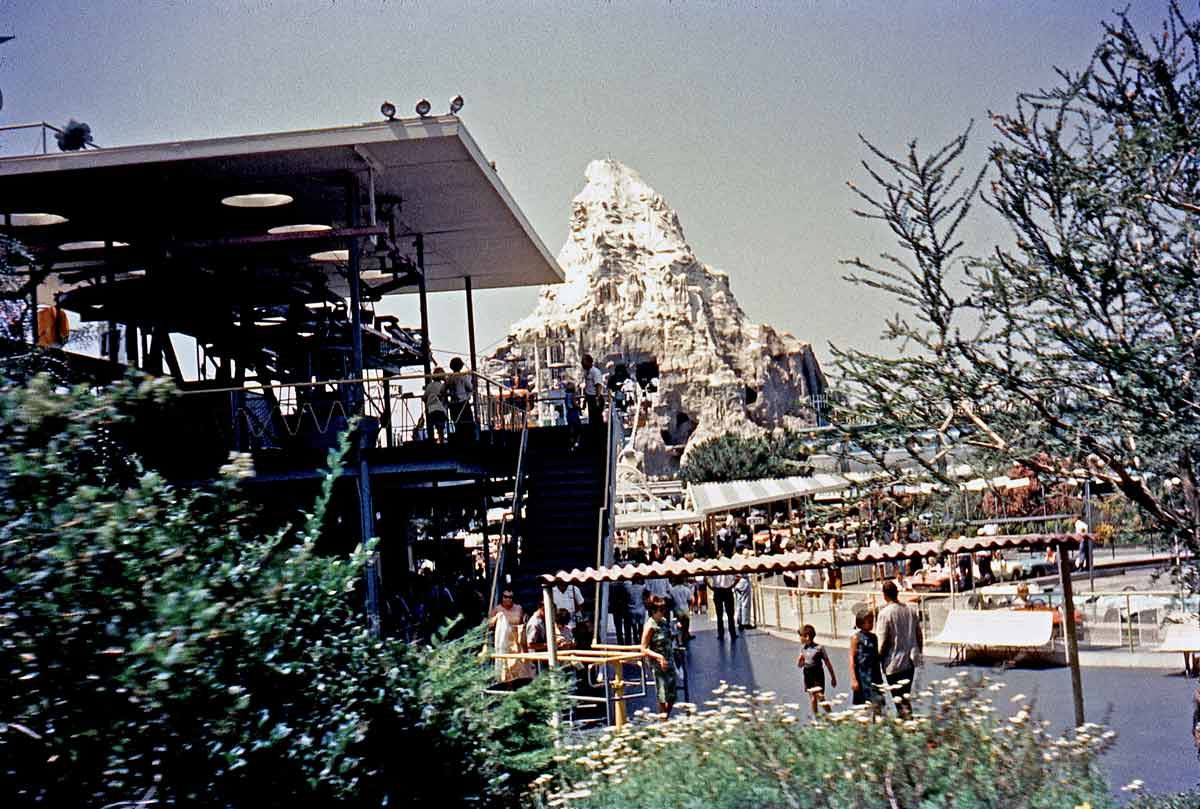 This one is just plain ugly, I know. I scanned it, and it looked terrible...but I didn't have the heart to throw the file away. Let's just pretend we never saw it.