Yep, there goes the old Mark Twain, churning up the water. Willy Wonka should have mixed his chocolate with a sternwheeler. Most of you will be surprised to learn that the Mark Twain is actually a clever special effect. The imagineers used an old magician's illusion known as "Sergeant Pepper's Ghost", which relied on a candle, an extra-shiny mirror, lemon juice, baking soda, and three pieces of aluminum foil. I'd explain it to you in more detail, but it's very scientific. It works so well that, to this day, most people actually believe that they are riding on a real boat.*

The Plantation House is just visible to the left, and the striped tent from Holidayland is just poking above the trees. I think that the bright yellow sign directs guests to the Indian Village.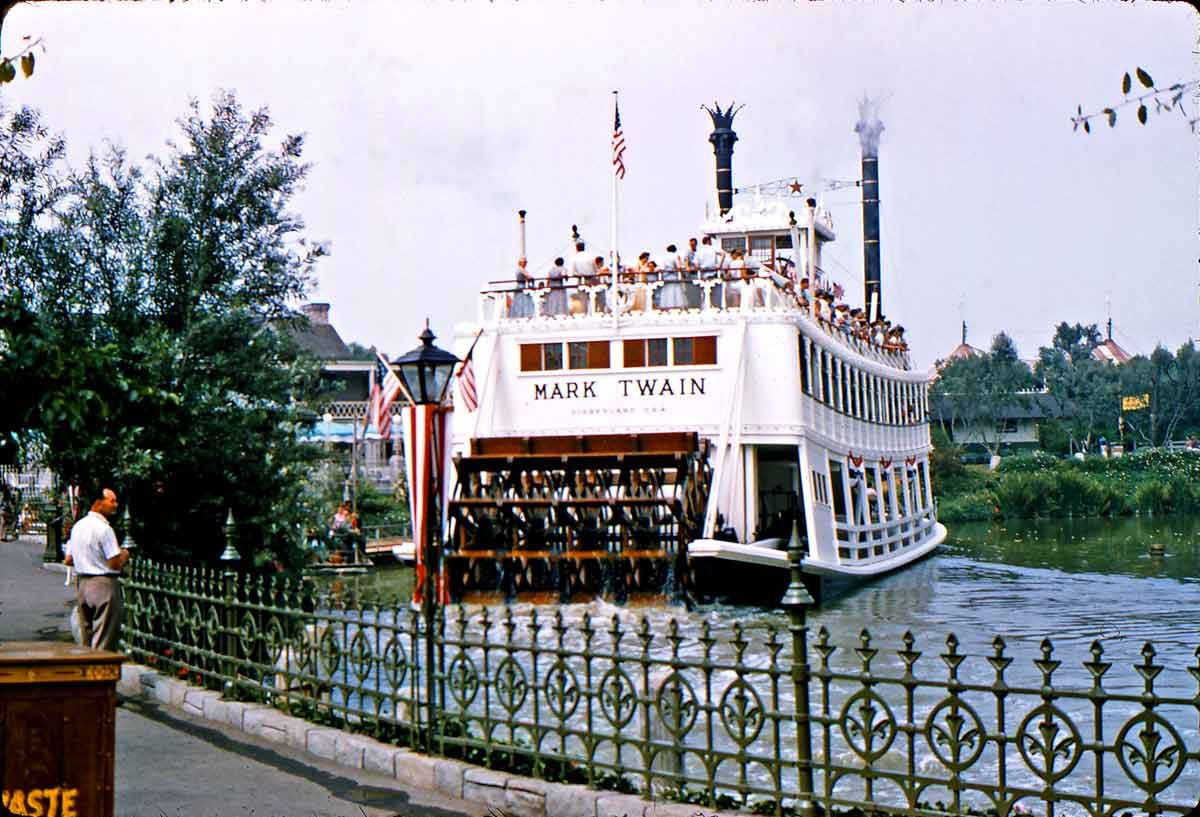 I thought I'd throw in this image, taken the same day as the other one. It's not that thrilling, but once again you can see the Holidayland tent. Near the front of the castle is a smaller striped tent, is this the Plaza Gardens? I didn't know it was there in 1958...so I am a bit puzzled. And dizzy, so very dizzy.



*It would be cool if this wound up printed in a book someday!