I think that you'll all agree that this is an exceptionally nice image of Tomorrowland, from December 29th, 1956. Great color, lots of activity, and plenty of chewy, vintage goodness. I love the dramatic perspective of the multicolored Skyway buckets as they head towards Snow Mountain (the Matterhorn is still several years away). There's the Yacht Bar, and the lagoon that used to be home to the Phantom Boats (long gone by this time). In the distance, Fantasyland Station (with the passenger train just visible), as well as the Junior Autopia. You can even see Monstro's shiny noggin.

This is one of my favorite slides!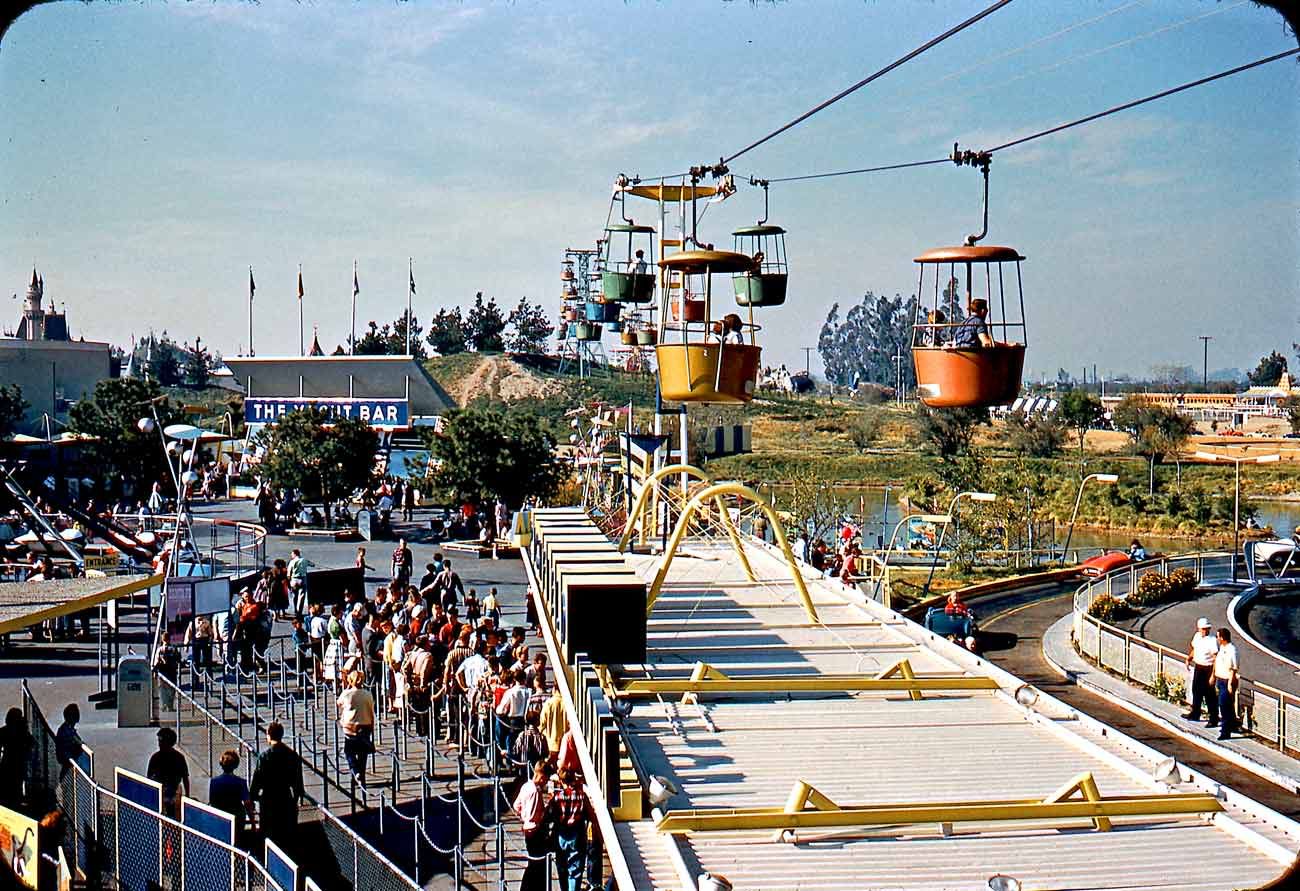 Hooray for me, today's my 400th post. No big deal to anybody else, but darnit, I'm proud. Thanks to everybody who reads this blog, and a special thanks to those of you who take the time to comment!