I have a series of slides documenting one family's trip to Disneyland in 1962. Many of them feature this pair of perfect 50's kids, the boy with the crew cut and the girl with curls, pink dress, and white sweater. I'll be posting more from time to time.

Cheer up, sonny! These lucky kids are about to ride the Disneyland Railroad from the caboose. Is there still a caboose that you can ride in? I seem to remember hearing that the interior is a pretty spartan affair, and perhaps that the recorded spiel could not be heard in there. Experts?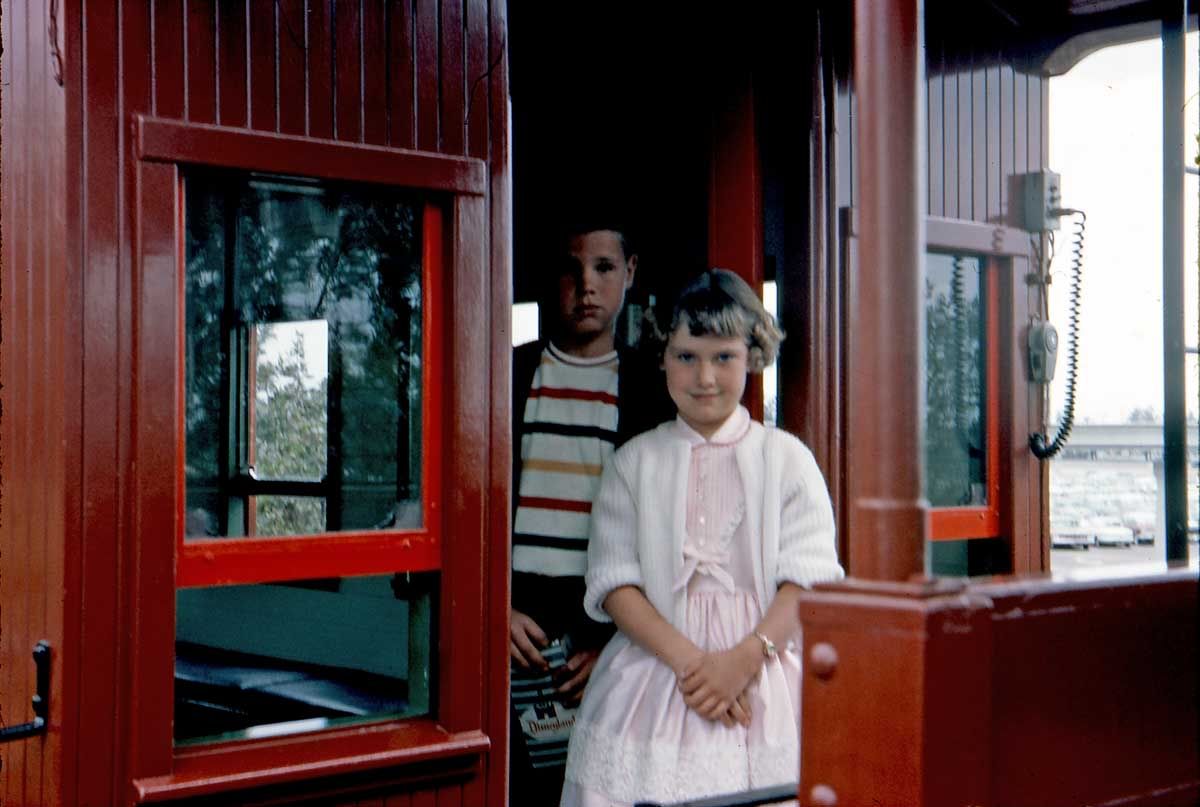 Now our little princess is looking a bit glum, maybe she's worried about being scalped. I love this great interior of Fort Wilderness, which was recently torn down after years of being closed. Such a shame, this simple structure added so much to the atmosphere of Frontierland. Check out the tree stump trash cans. I also like the "secret escape tunnel to the river"!