Here's a great vintage view of the Disneyland hotel, taken from the Monorail. Since its opening, the hotel continued to grow and grow, as is evidenced by the 11 story Tower Building (later called the Sierra Tower). It made its debut less than a year before this photo was taken (opening in September, 1962). At the time it was Orange County's tallest building (although the Matterhorn is a taller structure). Due to the placement of the elevator, the sign at the top of the building eventually read "Hotel Disneyland" instead of "Disneyland Hotel".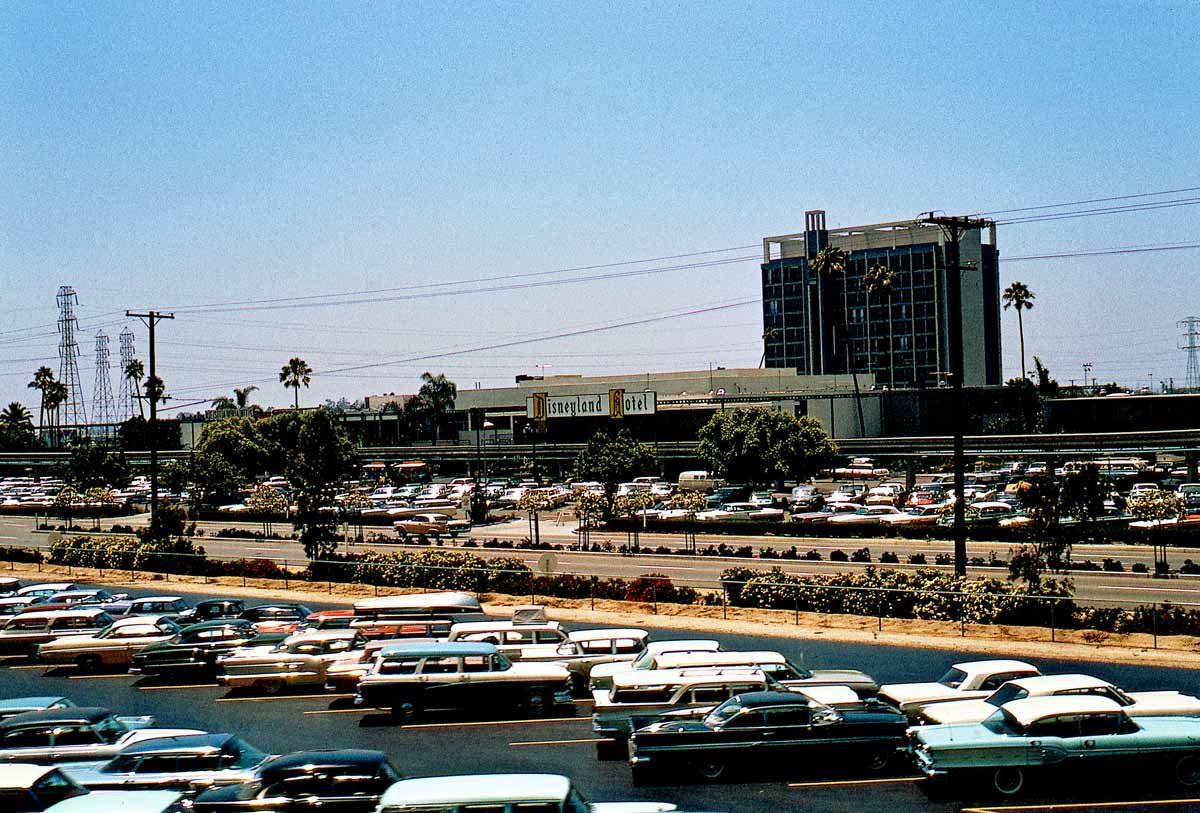 In 1966 the Sierra Tower Annex was added, basically doubling the size of the original tower (it would extend to the left of the elevator).

If you are interested in the Disneyland Hotel's history, you have to read this book by Donald Ballard. It'll tell you everything you need to know! That's where I got all of the info for this post.