Here's a nice series of photos featuring the Motor Boat Cruise, starring the little girl and boy from a few days ago (along with their big brother?). The Monorail is passing overhead in this first picture. To the right, a cast member is (perhaps) bringing another boat on line. Since the boats ran on a track, I wonder how they added more as the day got increasingly crowded...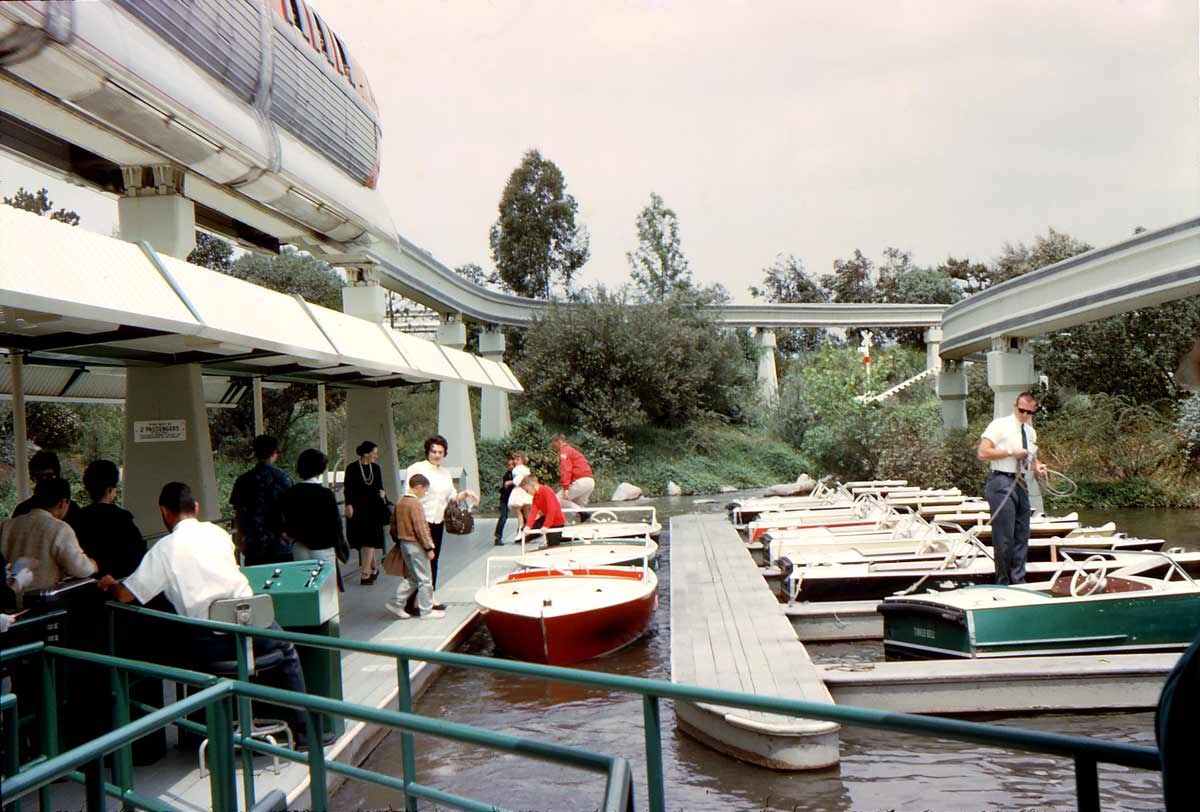 You can see a sign on one of the columns, something about "2 passengers". Our family is breakin' the law! My theory is that it was OK to have more than 2 passengers as long as you planned on throwing somebody out of the boat during the ride.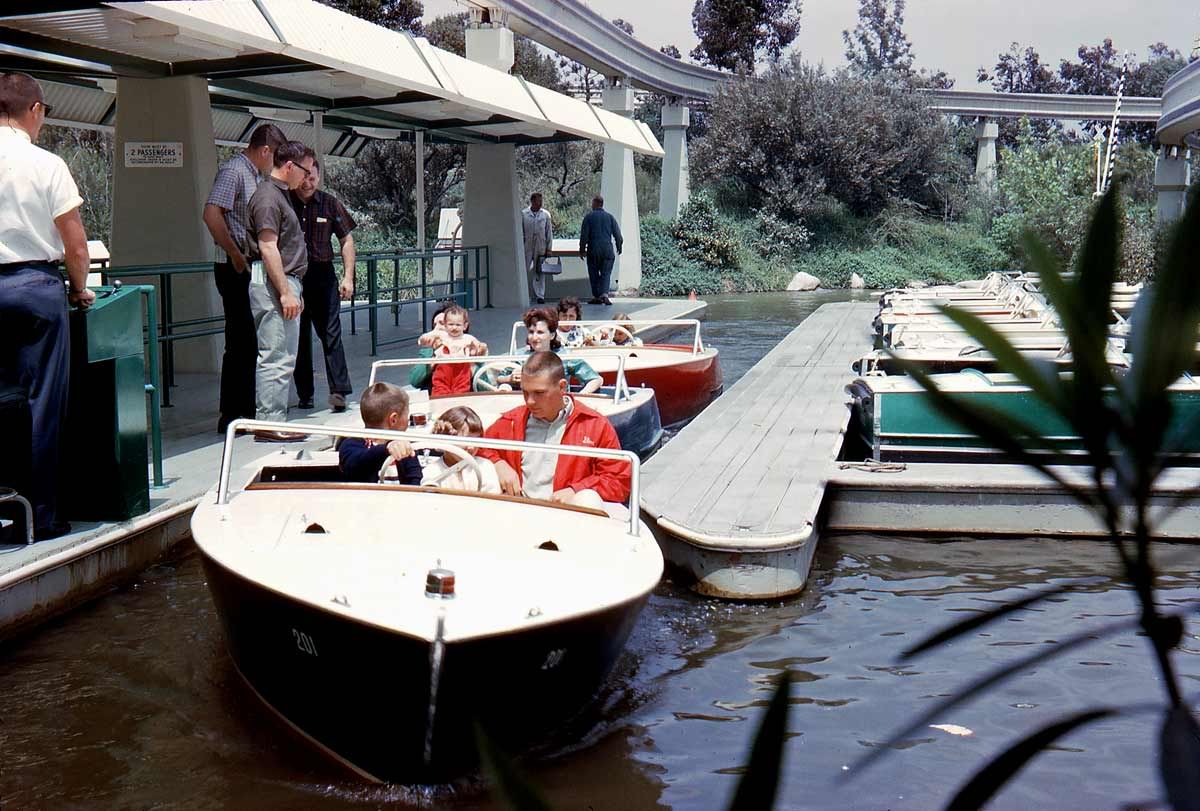 Where's the look of joy and happiness? Sorry kids, this is a good as it gets! They are quickly realizing that they have no control whatsoever. This ride taught a valuable lesson: Life is full of disappointment.