Isn't Alice as cute as a button? She looks less like a pale, refined English lass, and more like she'd be at home on a California beach (playing frisbee football with her pals). Joining her is the Mad Hatter and the White Rabbit...they look harmless, but if you hassle Alice in any way, they will mess you up.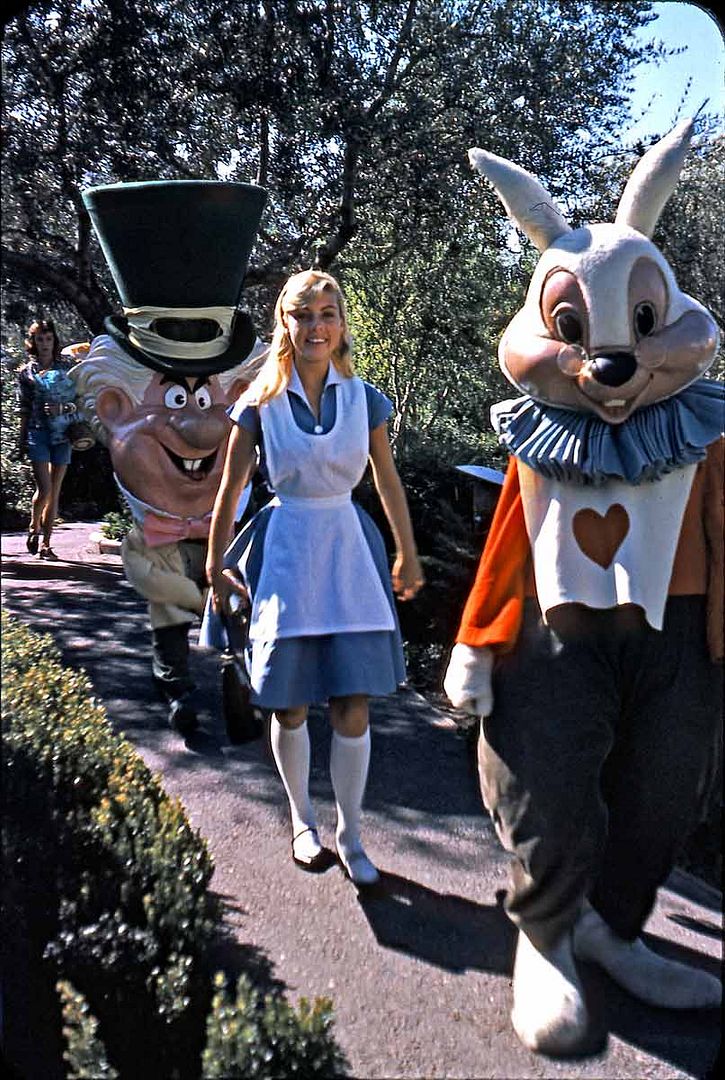 The next photo is one that I've shown before. But that was when I had my old scanner. I started using a new scanner many months ago. What a difference it makes! I thought it was nice enough to show it to you again. Love the details, like Monstro spouting in the background. This picture was taken only weeks after the ride debuted.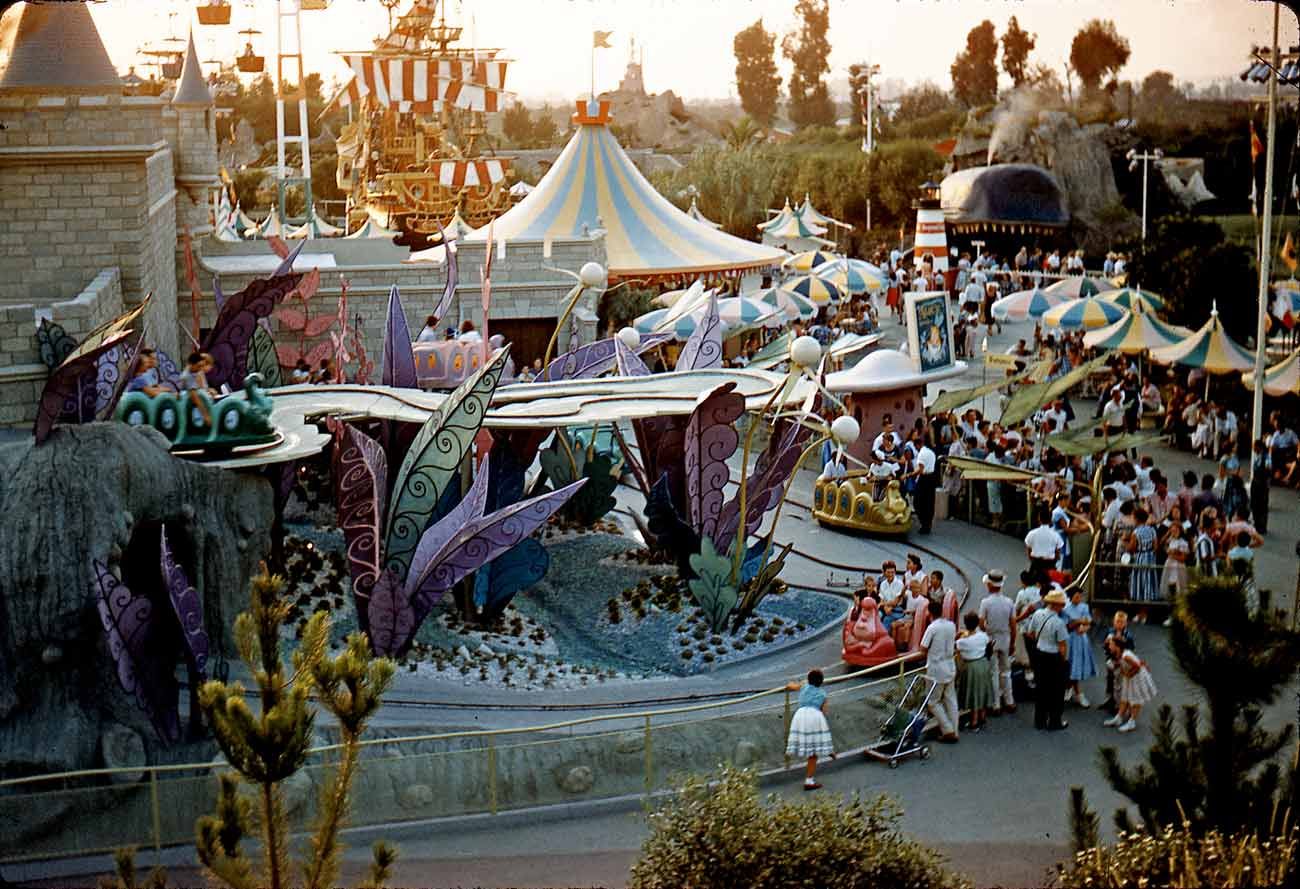 Maybe I'll have to go back and rescan a bunch of the better slides from the bad old days!