I still remember reading "The Swiss Family Robinson" years ago and being surprised at how little the remarkable treehouse figured into the family's living situation (arboreal living had its problems - like raiding hordes of monkeys). They had several other abodes, including a wondrous cave that was more suitable for the long rainy seasons. Still, thanks to the Disney movie, the treehouse is the thing that we all know best!
There it is, less than a year old (having opened the previous November). I still love the unusual choice to make the leaves a reddish hue - somehow it works. Apparently they faded and had to be replaced at times, but wouldn't that happen with green leaves as well? Anyway, this man-made structure is completely convincing as a tree, and full of so many clever, homey touches.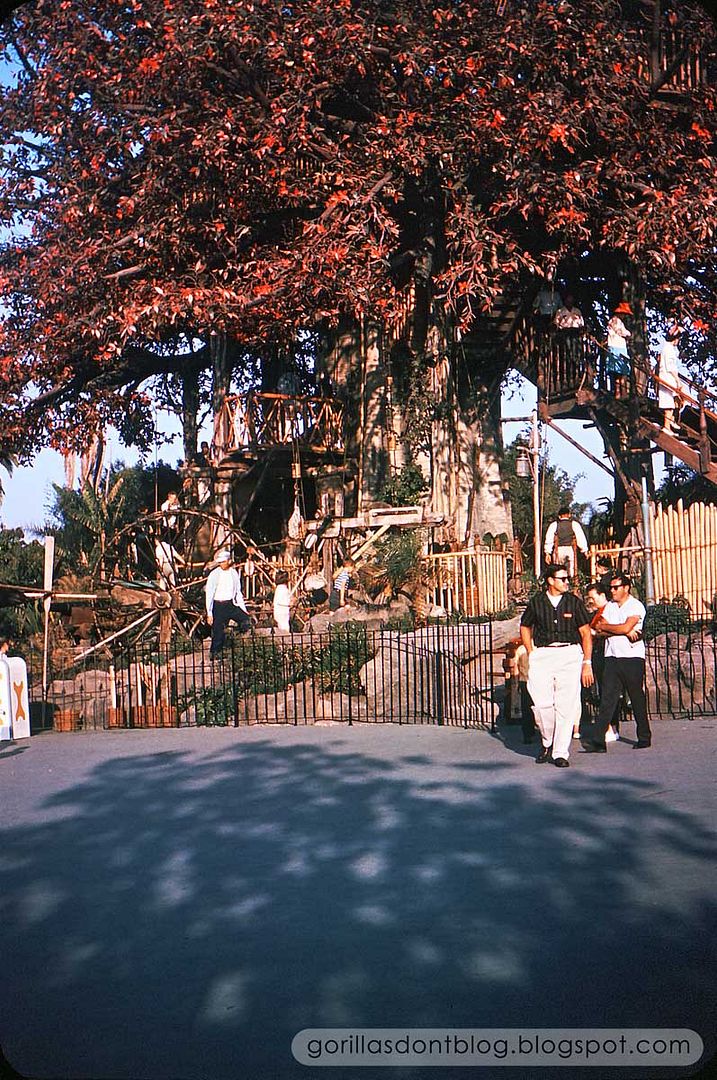 A rushing stream provided the power to drive a variety of pulleys and wheels, lifting clean fresh water to the upper levels of the treehouse. Does anybody know who is responsible for this amazing and complex design? Those Robinsons REALLY didn't want to have to go downstairs for a drink of water.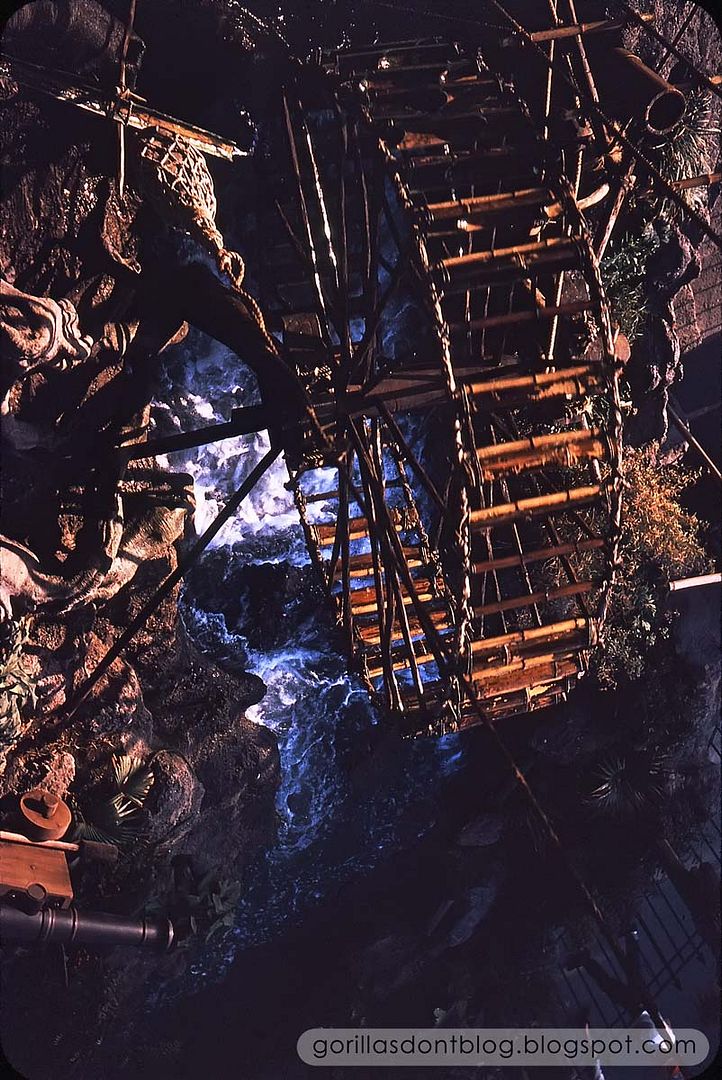 Waterfalls, pools, fountains, streams, I love the way water was used throughout the park to add movement, sound, and beauty.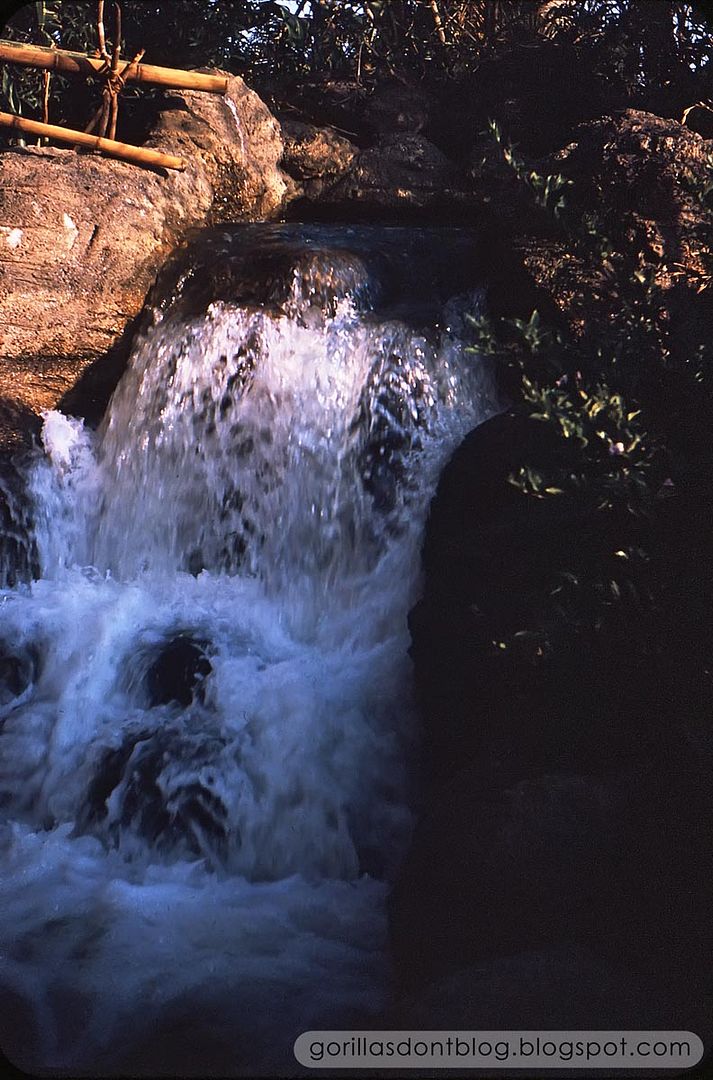 This one is pretty dark, but it appears to be the kitchen or dining area. Pots and pans salvaged from the shipwreck are in use, and bamboo has been used as both a building material and for cups and storage vessels.