Welcome to 2014!
Since I don't have anything to share relating to New Year's Day, I am just presenting some very nice Instamatics.
Like this one; this must be from around 1967, since the House of the Future can still be seen to our left (its days were numbered). I sure love vintage shots of the Peoplemover, when it looked so bright, shiny and new; at the time I never thought I would miss it the way I do. PS, polka dots!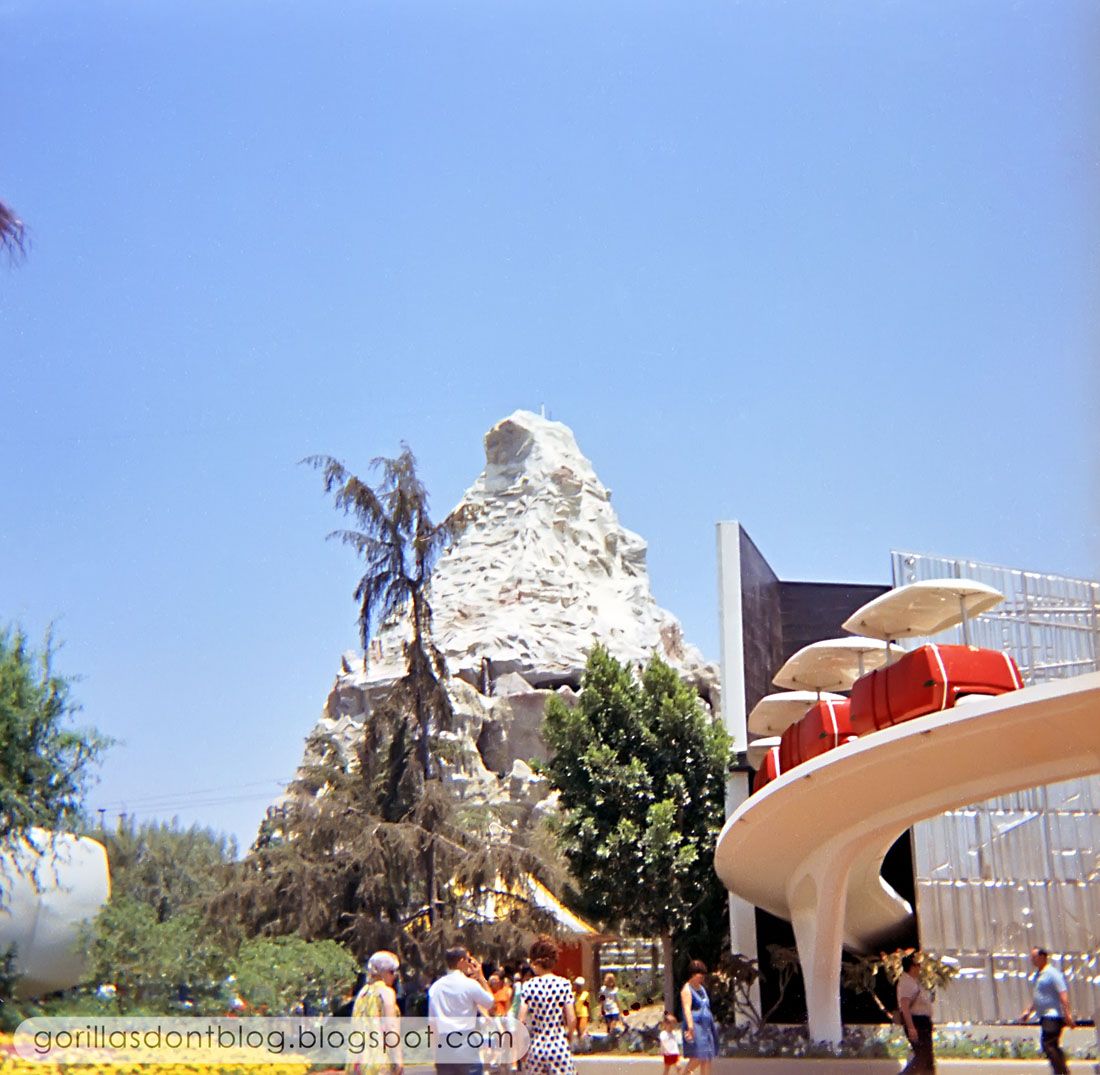 Here's a neat view of a busy Town Square. Even the streetcar is a hot ticket! I don't really like being at the park when it's crowded, but photos of a bustling Main Street are always fun. This is one of those times where I love the look of the leafy green trees, and yet they do block our view; you'd hardly know that there is a fairy tale castle at the end of the street.
I suppose I should have posted this one at least a week ago, since the Matterhorn is adorned with its giant Christmas star. The few guests that we can see are bundled up, so it must have been somewhat chilly. Still, they have a full day at Disneyland ahead of them - just think of all the cool extinct attractions they will be able to experience!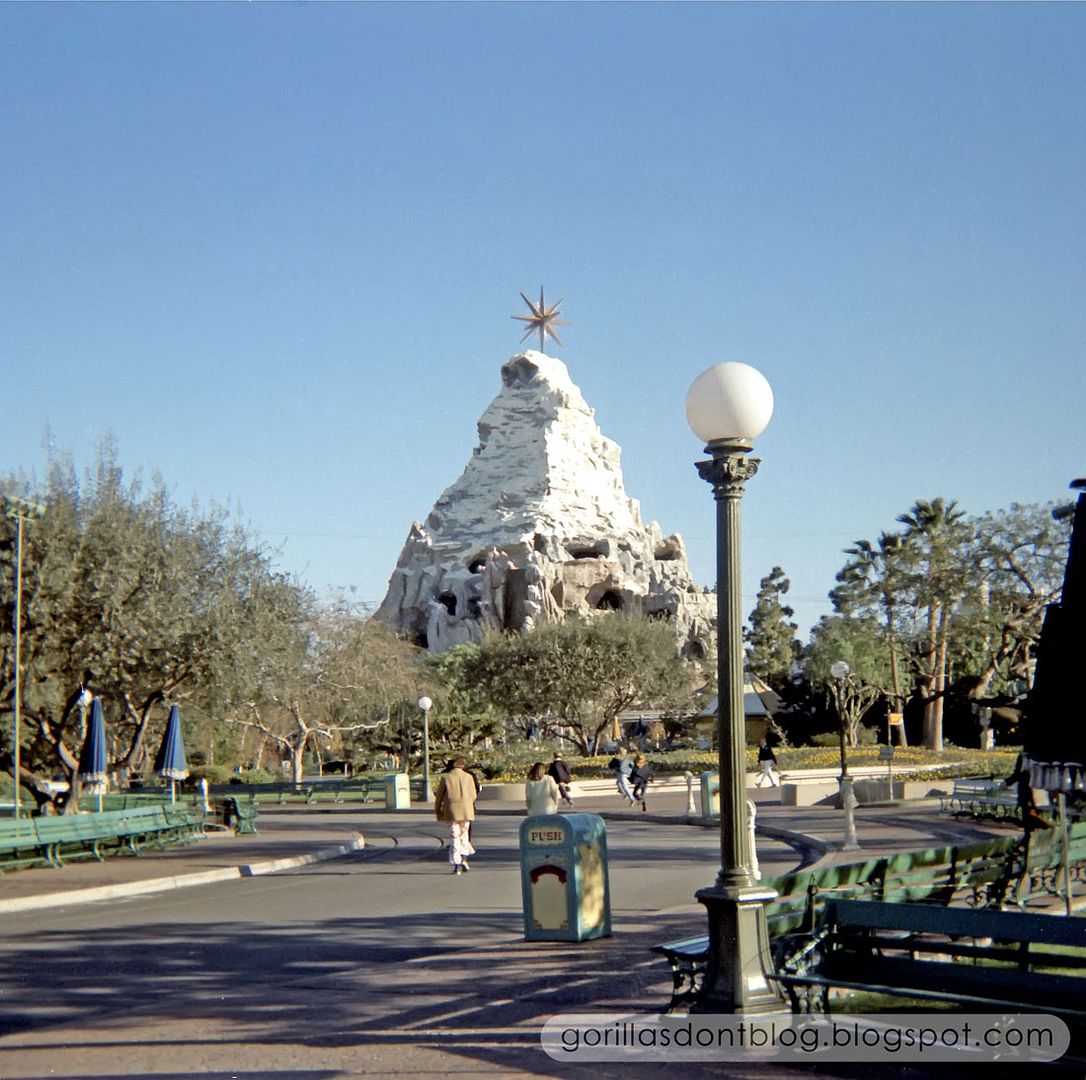 I would like to wish all of you a very happy, healthy, and prosperous New Year.