Groups of Disneyland images almost invariably include several photos of the venerable Mark Twain sternwheeler. It was just too eye-catching to ignore.
The mature trees and shrubs encircling the Rivers of America make these images look a bit different from older pictures. It's pretty, but I wonder if they don't overwhelm the scenery a bit? Hard to say.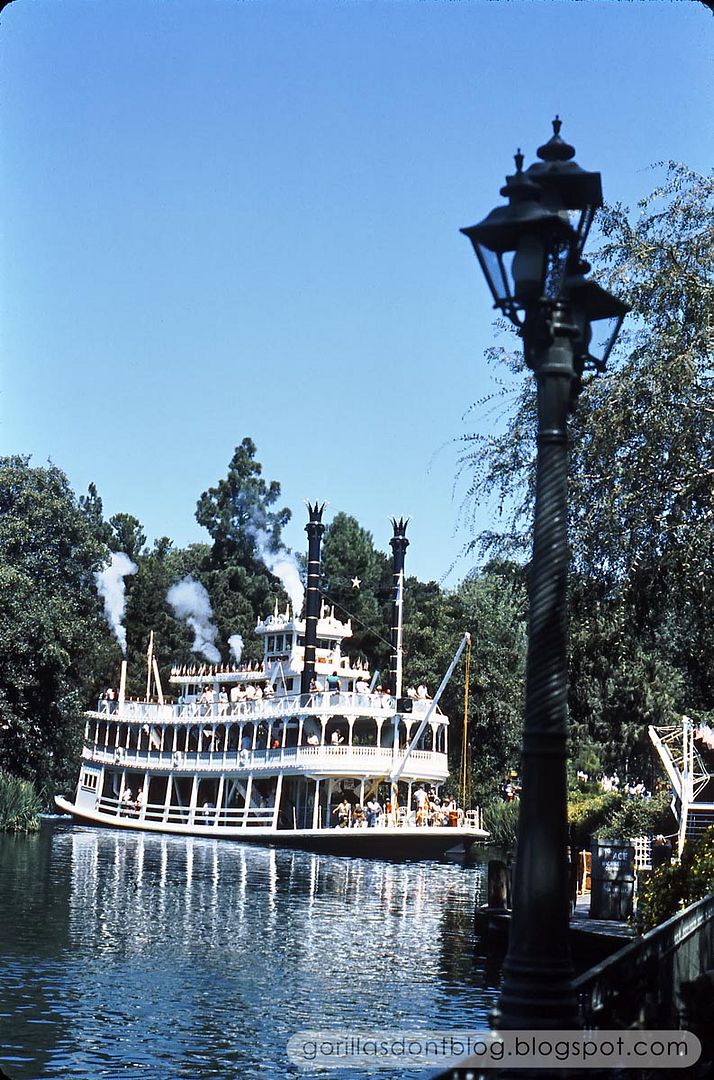 I can almost hear the banjo music. Make it stop! (I kid because I love).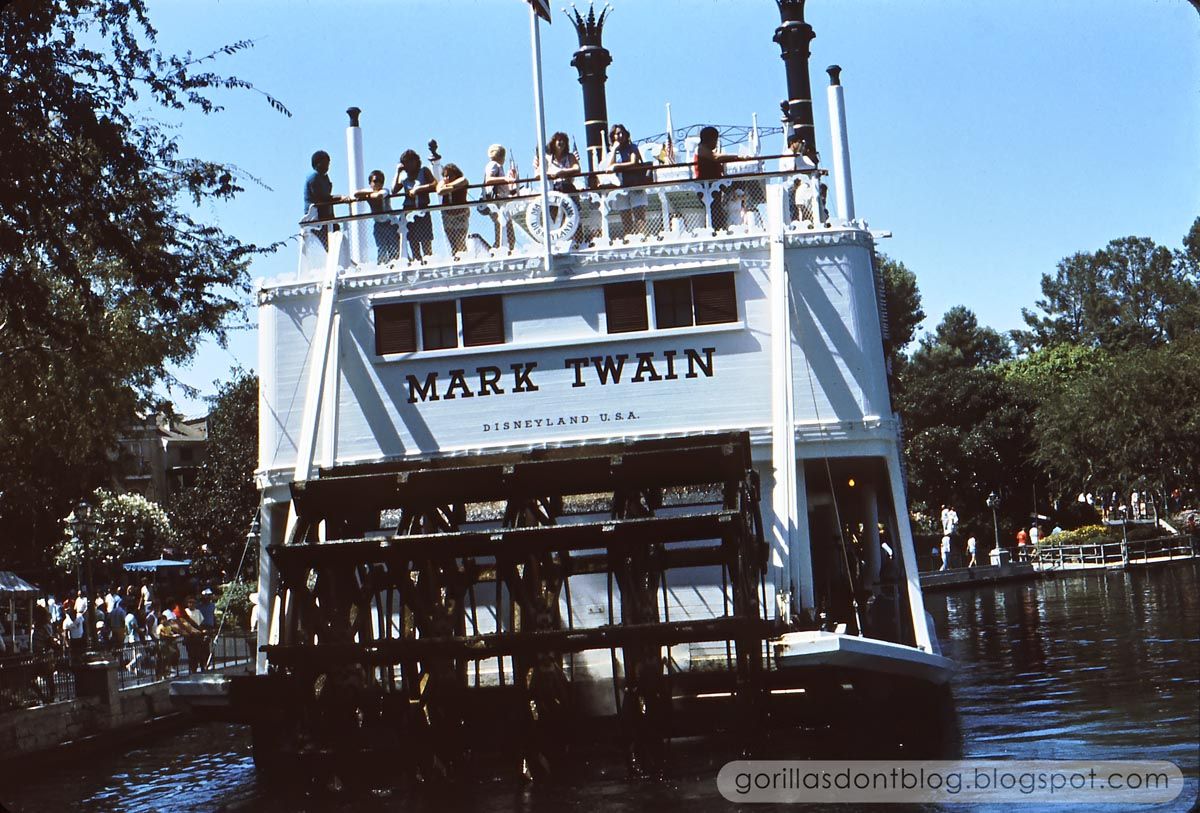 It's about to pass that old house
"…some folks claim that it's haunted. And they say if ya listen real close, you can hear the ghosts a-moanin' and a-groanin'"
. (That's from the 1988 Twain spiel).