I'm sure that most GDB readers never had the pleasure of riding the Mine Train Through Nature's Wonderland. Heck, it's been gone since 1977; I rode it, but my memories are foggy.
Here are the mysterious, colorful "paint pots" of the desert. They're pretty, but don't get so much as a drop of that colored stuff on you. You'll go mad! Drinking it is OK though.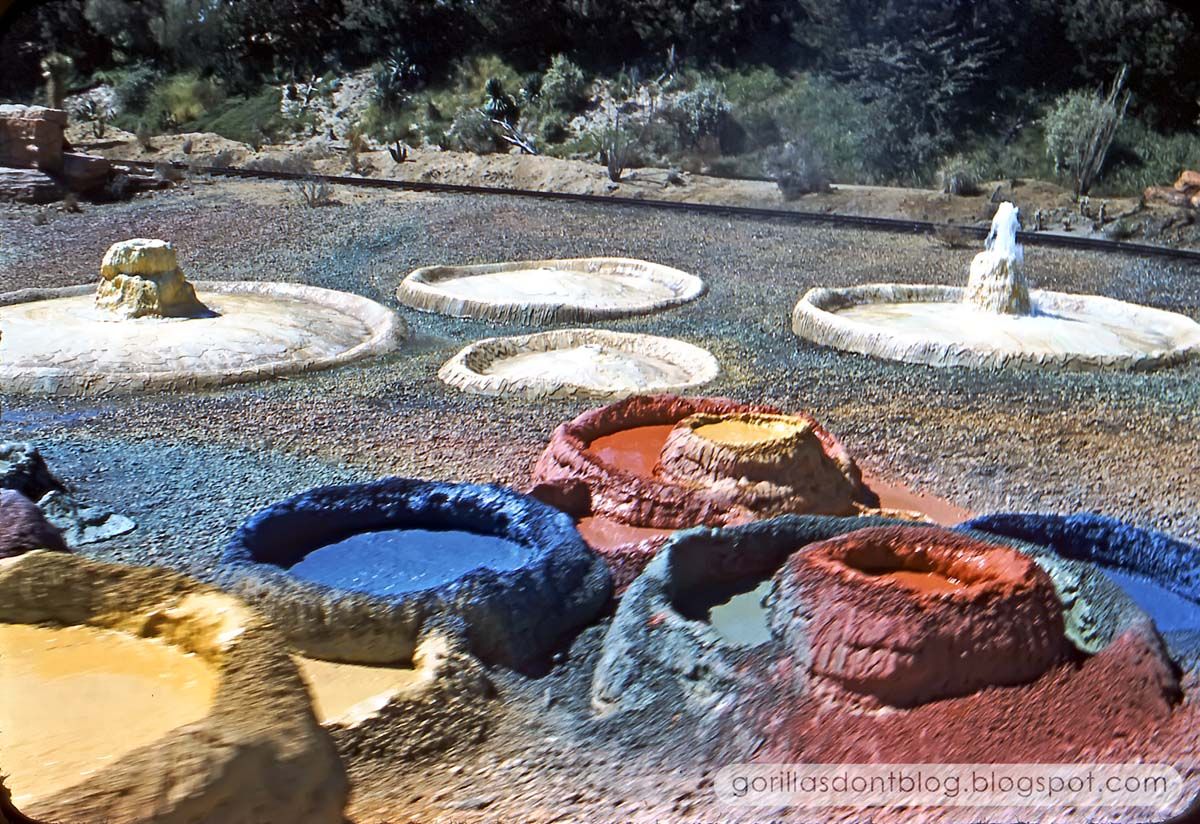 Speaking of drinking, these antelopes have gathered near the local watering hole to talk about the recent episode of "The Beverly Hillbillies". They loved that show! If you look carefully toward the upper right, you can see a few coyotes on the rocks...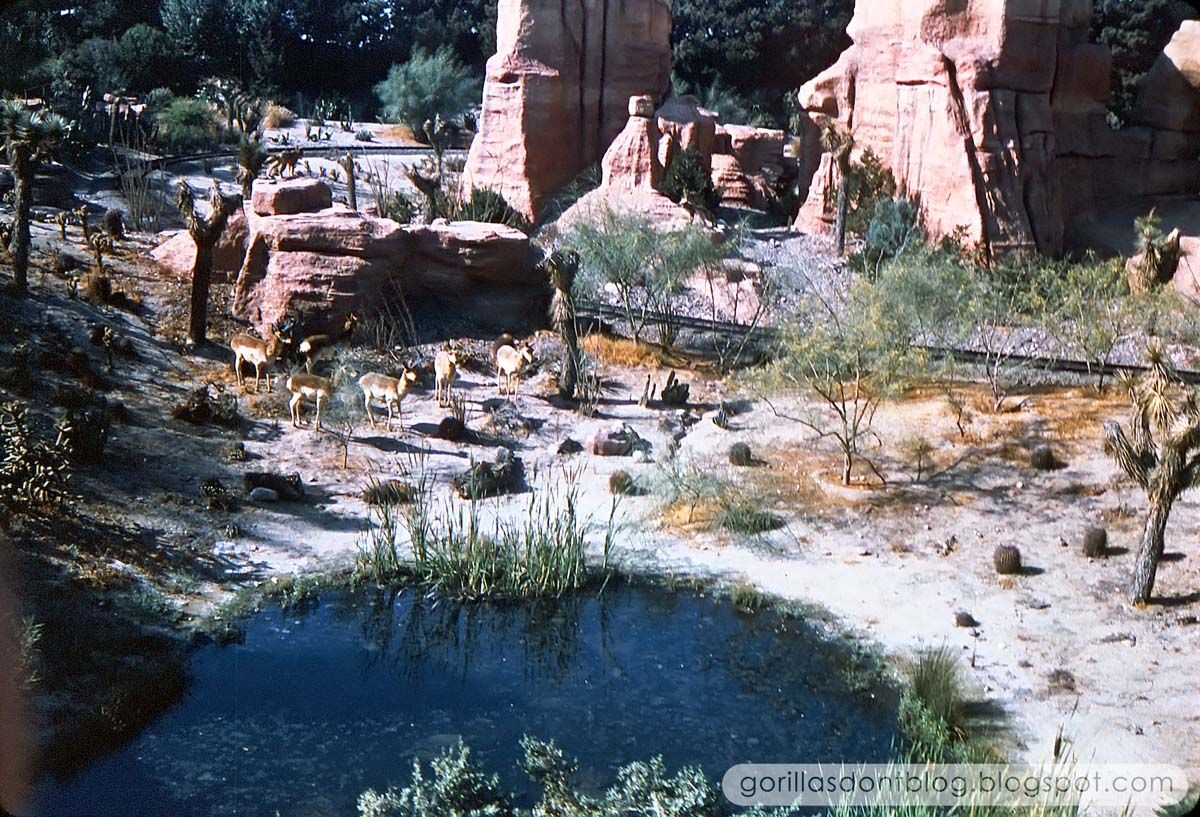 … well, here they are. It was worth it, wasn't it?