Good old Jungleland USA (in the friendly town of Thousand Oaks, CA) is just a memory now, but I am happy to have visited this humble animal park when I was a tadpole.
Sure, you can fill your park with bloodthirsty lions and tigers, or playful, intelligent elephants, and even a giraffe or two. But what do people really want? Goats. Not even cyber-goat - - just plain old goats. Awwww, I have to admit that they
are
kind of cute (in spite of their
freaky eyes
).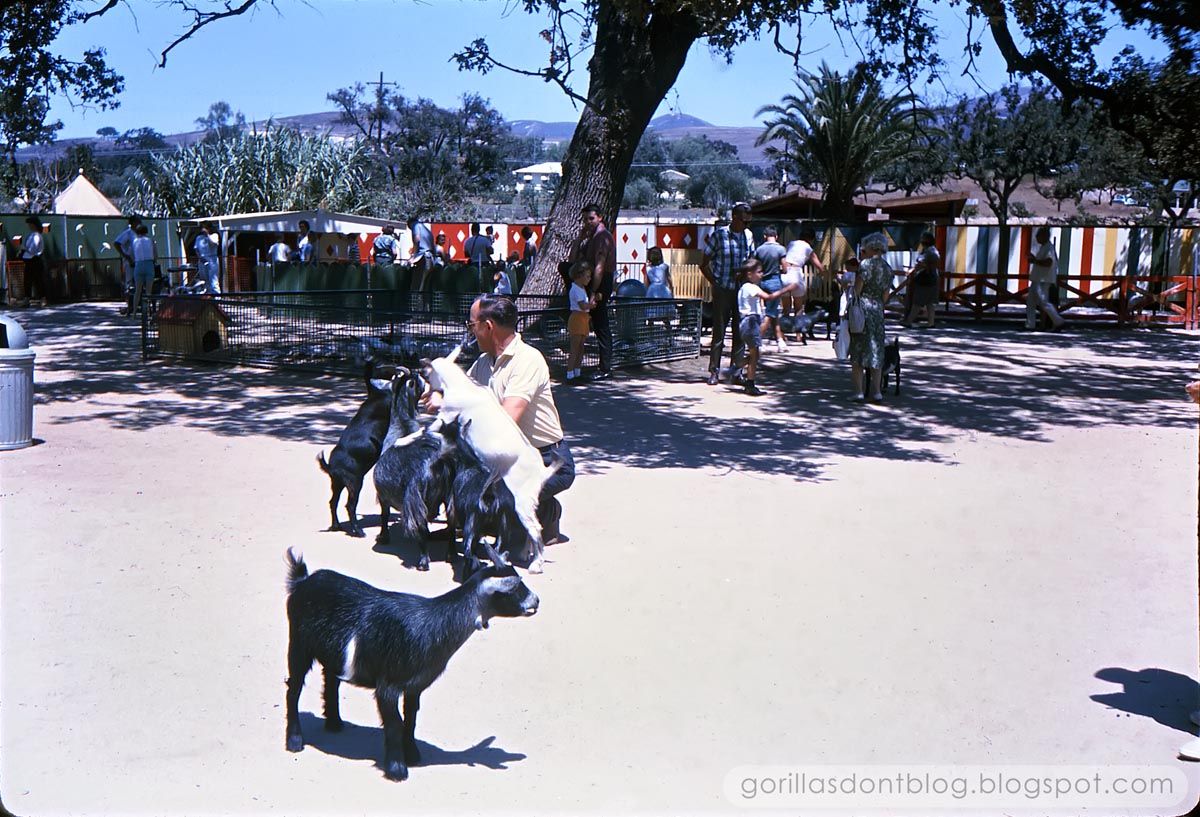 Of course those goats aren't friendly for no reason; they are hoping that you have dropped a nickel in one of the nearby goat-chow dispensers. There is nothing more delicious than goat chow! Except maybe stewed goat.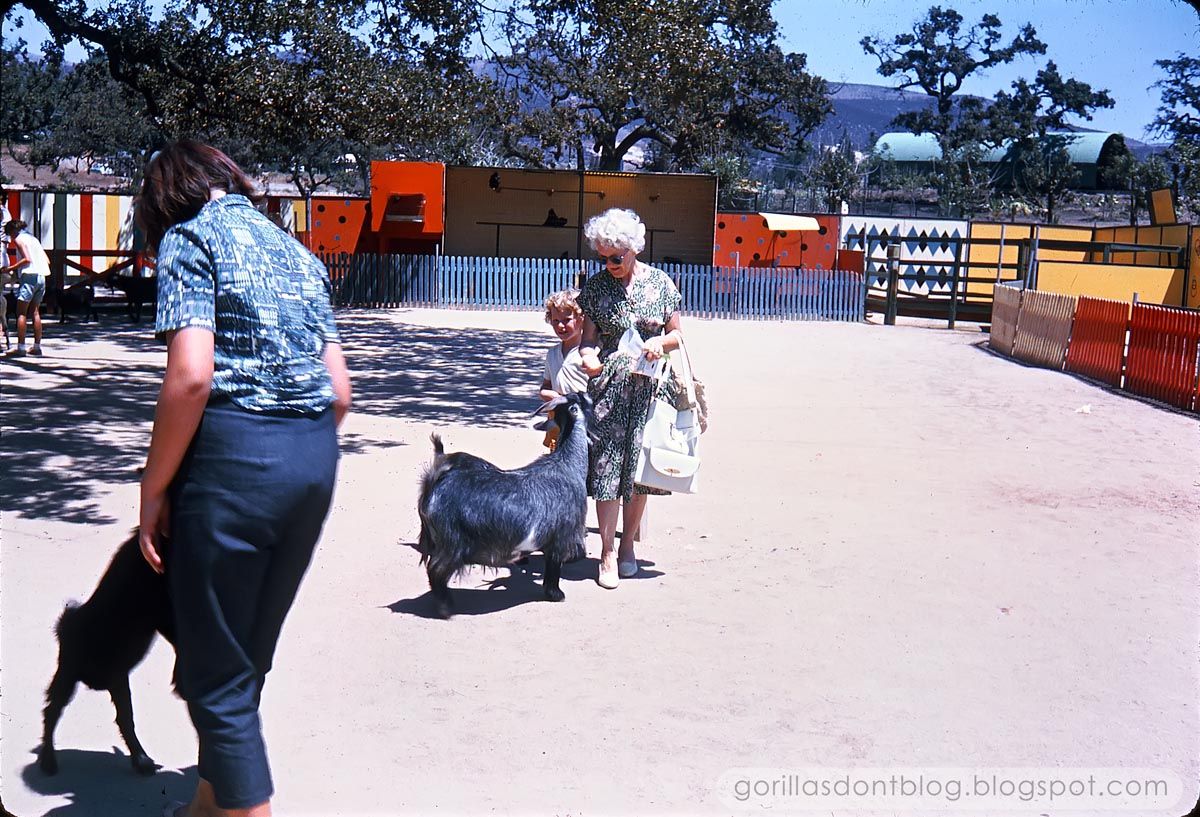 There's one of the dispensers now. One handful for the goats, one for me. Dad needs a smoke after all of that Fun With Ungulates. "Dad, can we keep him? I'll call him "Goaty", and I'll brush him and feed him every day".