1970 used to seem (to me) like the awkward "middle years" of Disneyland, but when you think about it, the place had only been open for 15 years, and Walt had only been gone for about 4 years.
Walking over a bridge into a "land" seems like such a small thing, but it is kind of ingenious. Subliminally, guests know that they are leaving one fantasy and entering another. That's my theory and I'm sticking to it. This is a pretty picture, with most of Frontierland looking enticing in the hazy distance. What's around that bend?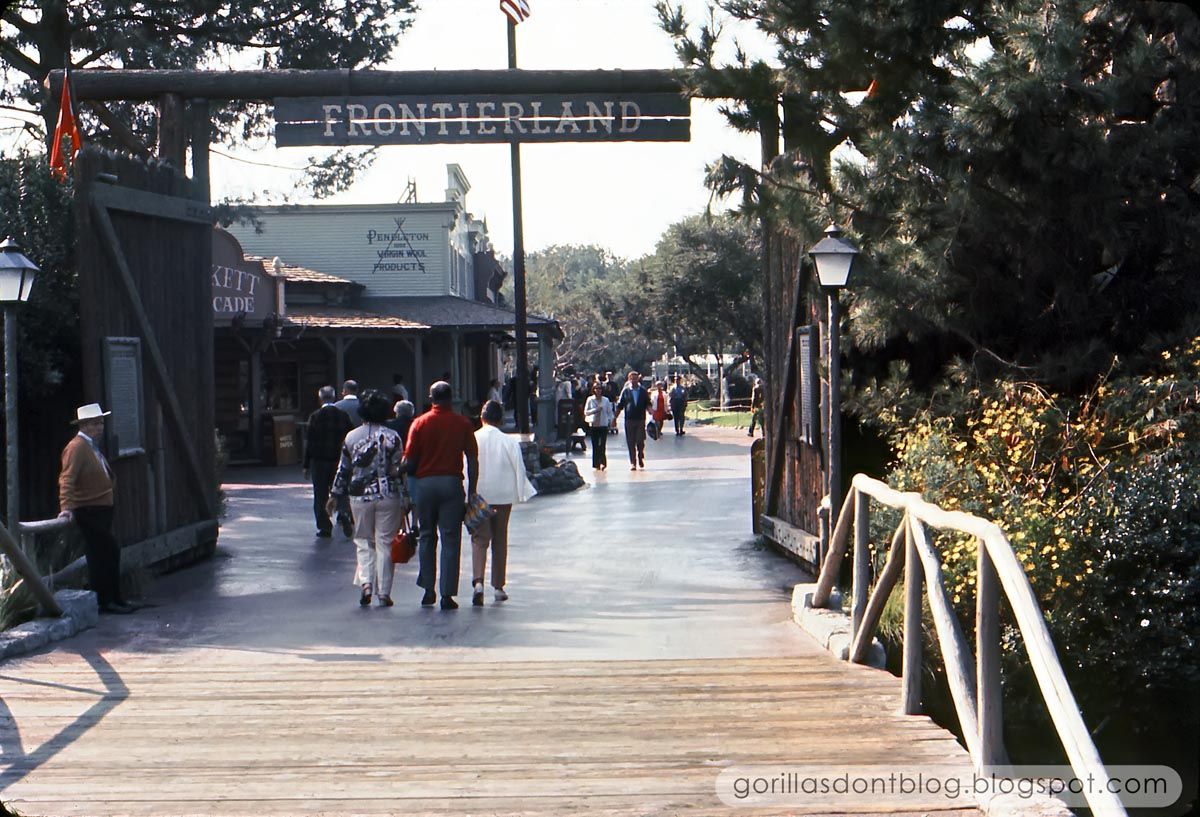 Well, shoot. The river is dry! What the heck? I'll bet those smelly Yippies are to blame! I have never personally seen the Rivers of America drained… it's interesting. You can see the track that the Twain and the Columbia use, as well as the little spur line that the boats can use to berth at Fowler's Harbor.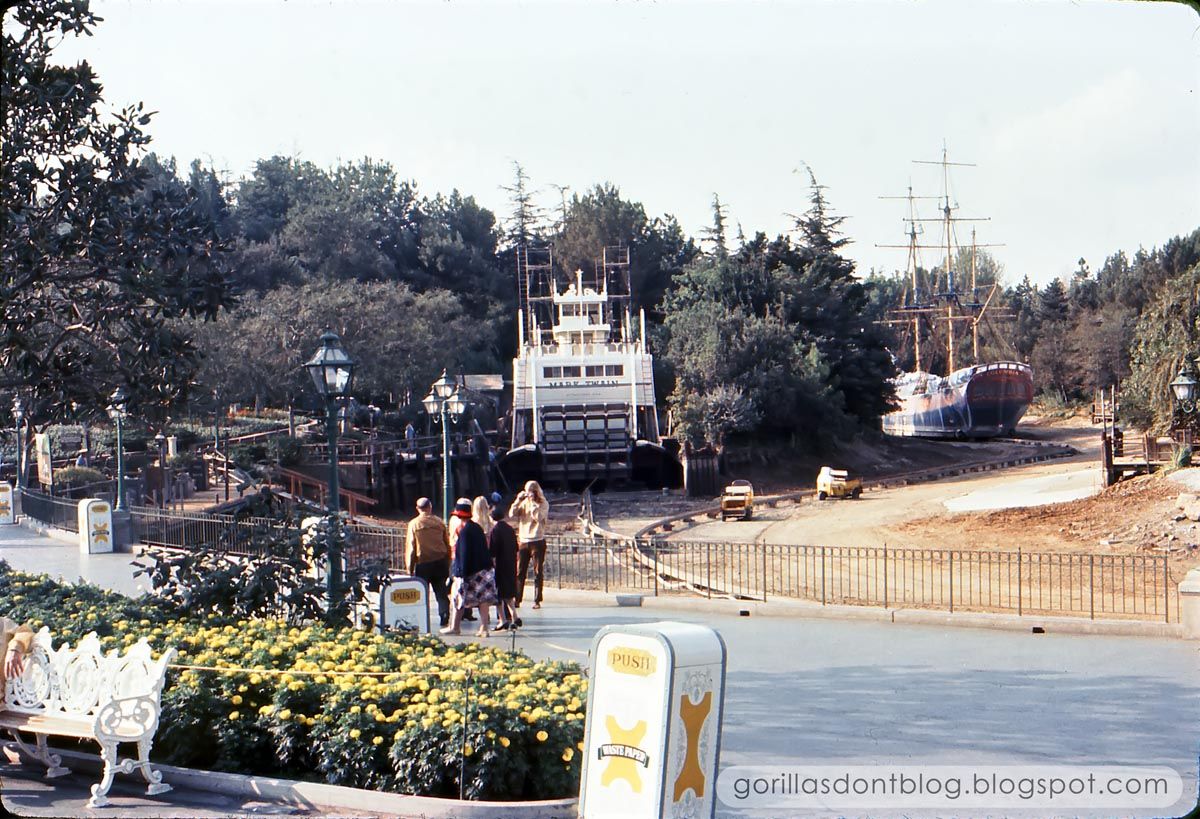 Zooming in a bit, you'll notice that the Columbia has been covered in Saran Wrap to help lock in freshness and flavor. It really does look like the river is no more than 4 or 5 feet deep at the most when filled. I've been told that the Columbia literally has wheels on its underside, and seeing it here, I can believe it.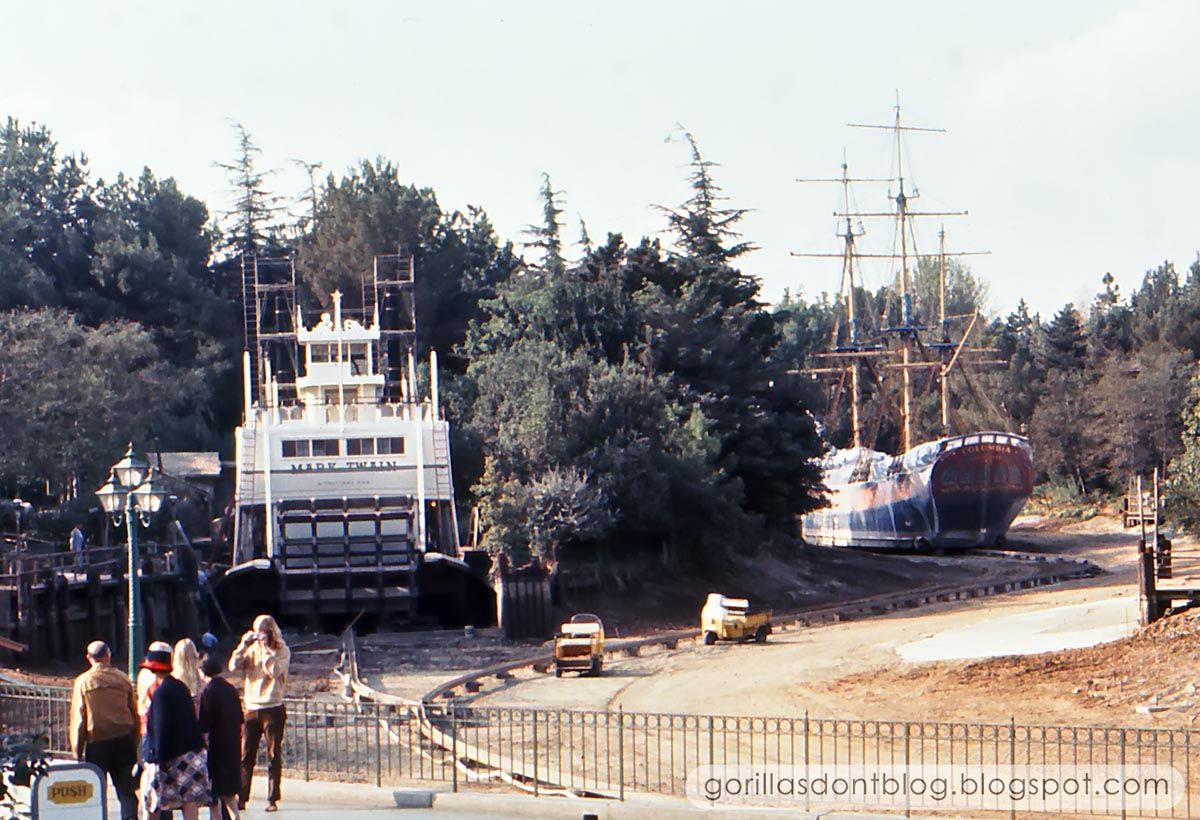 Note: I'll be out of town starting today, but I'll be back Sunday night. I'll try to check in whenever I can!