I have some random scans of vintage Knott's Berry Farm slides… nothing amazing, but still fun to look at.
The whole family has gathered around this lady as she hopes to strike it rich while panning for gold. After doing it 200 times in a row, she had enough for a ring. Love those glasses!
Seals are kind of cute, but boy oh boy, are they freeloaders. Fortunately, all they want is little dead fish and not cold hard cash. Notice the rooster acting as a sentry guard, ready to pounce at the first sign of trouble.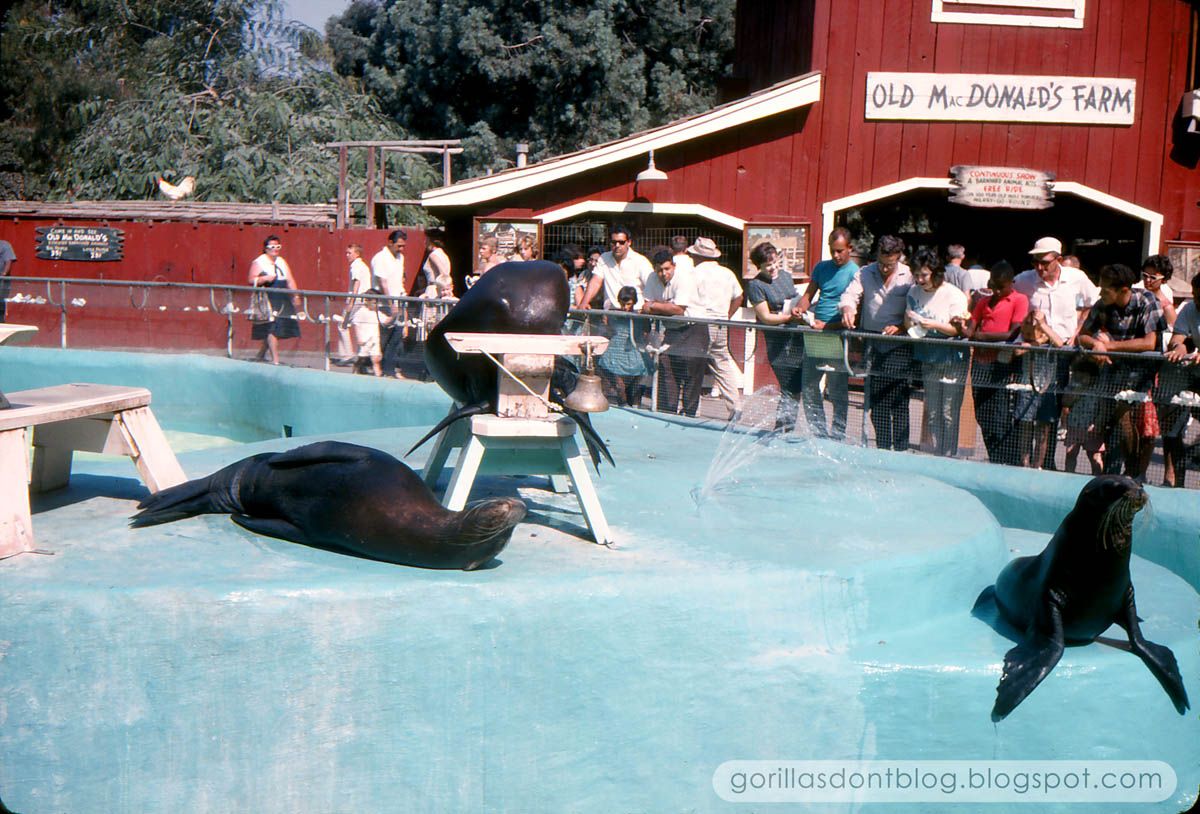 Antiques, eh? What kind of antiques? Looks like lamps, glassware, ceramics, and (I'm guessing) cast iron knick-knacks. But you never know, there might have been occasional eclectic objects that would have appealed to me… tin toys from the 1930's or something like that. If only I could walk into the picture to see!