Hey howdy hey, today I am happy to present some photos that are from GDB reader/commenter Chuck, who generously scanned them and allowed me to post them for your viewing enjoyment! This is the first of (hopefully) a number of posts featuring his pictures.
I'll start with this one, from later part of 1976; Chuck and his little sister are wearing their brand-new mouse ears and cool t-shirts. They are at a campground near Disneyland… Chuck wasn't sure what it was called, but I know there used to be a KOA near the park. Little sis looks like a live wire!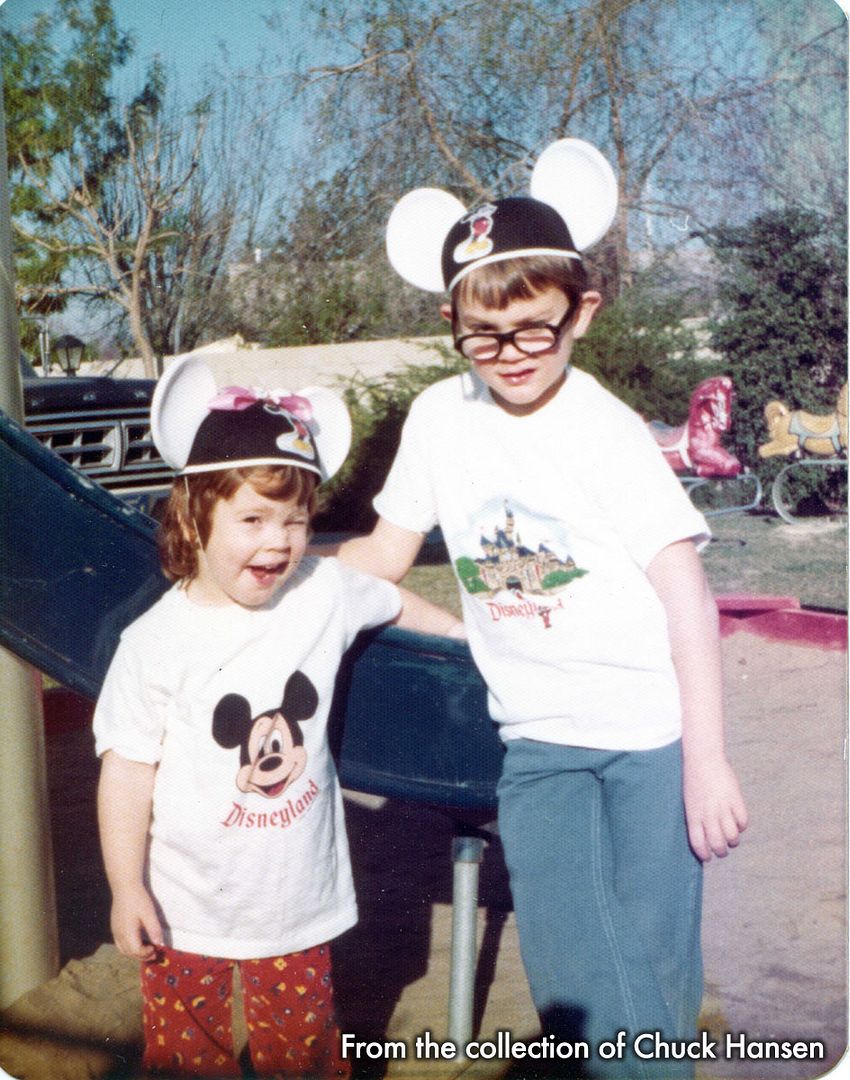 Now we're jumping all the way to July 17, 1995… Disneyland's 40th birthday. I'm not sure I've ever seen a photo with those balloon arches before. Look at how busy Main Street is! It's funny, if there is a special occasion at the park that will probably draw large crowds, some folks really want to be there - they love the energy and the spectacle of it all. I tend to want to avoid days like that, but acknowledge that I'm weird.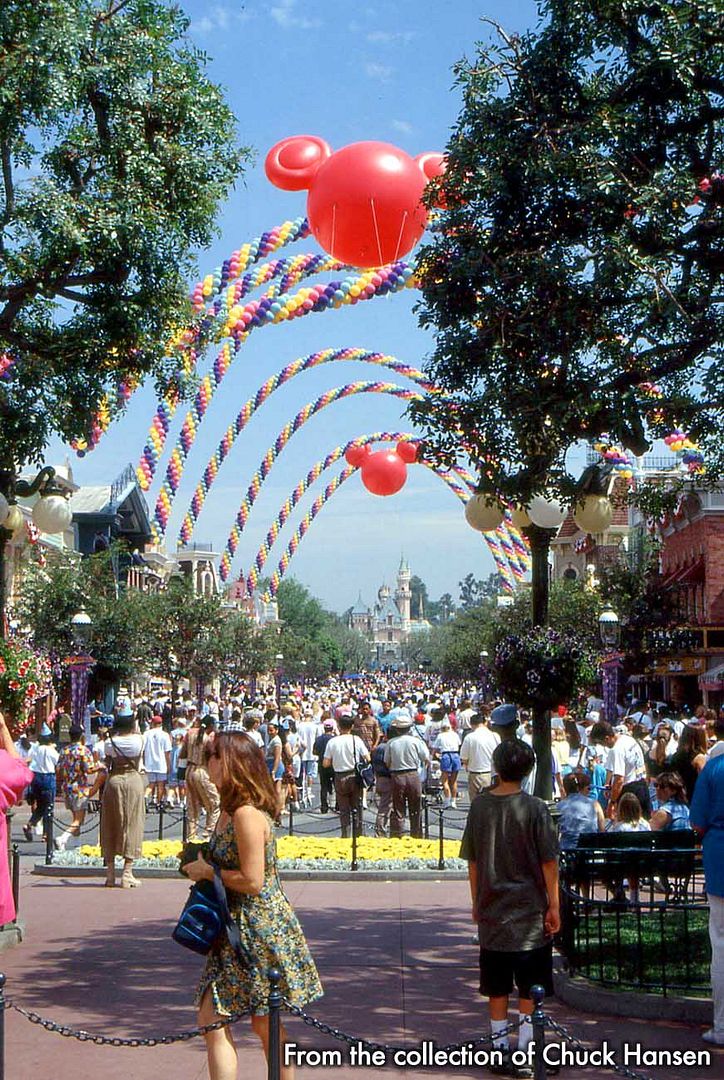 And lastly (for today), how about this beautiful night shot of The Magic Kingdom's Tomorrowland? This one is from 1998, and it looks great - so different from the Anaheim version. I love all of the lights everywhere, in a myriad of shapes and hues. Has this land changed much in the intervening years?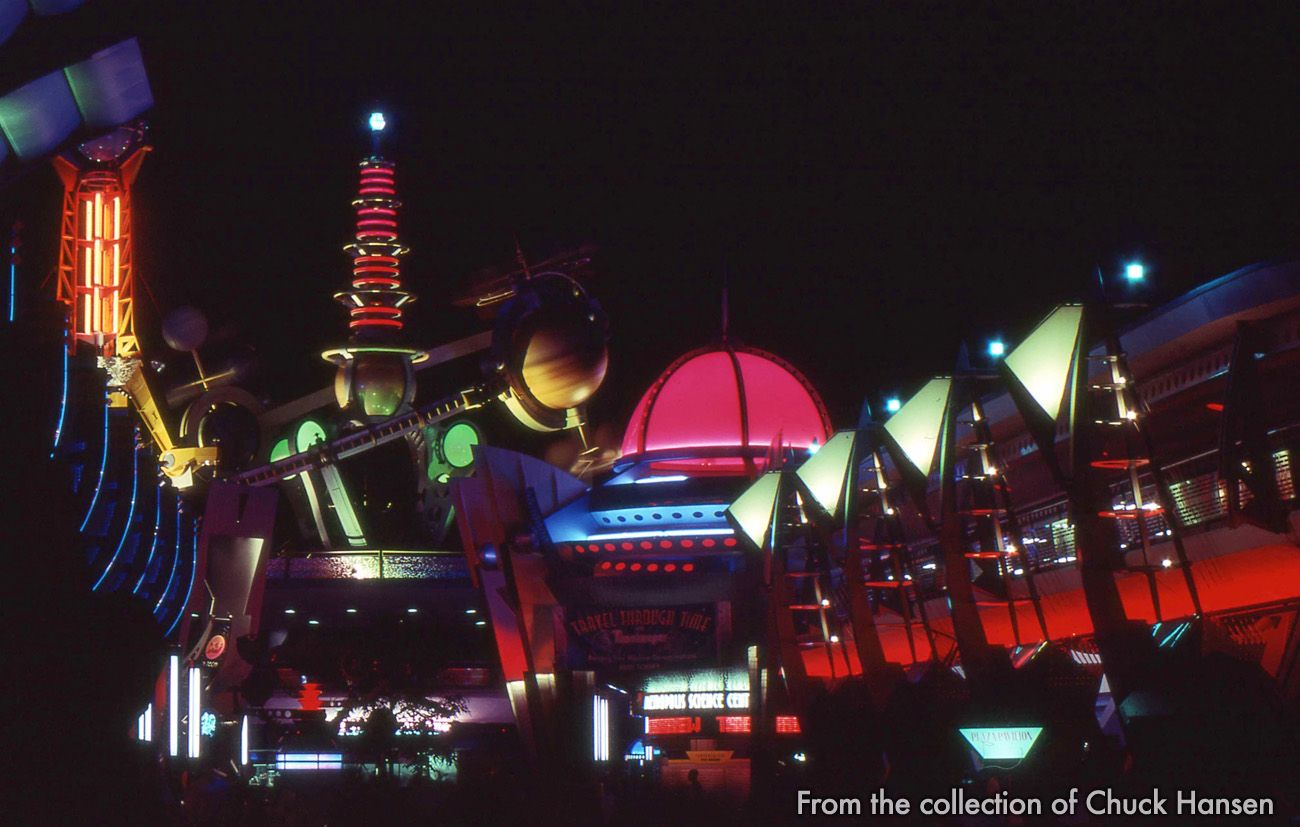 MANY THANKS to Chuck for sharing photos from his personal collection!
Stay tuned for more in upcoming posts.