Today's post starts out with a whimper, but stick with it - it's worth the wait!
In October 1962, somebody snapped four pictures from inside a speeding Monorail. Unfortunately, three of them display varying degrees of blurriness. But I think they're still good enough to post.
I'll start with this nice-ish view looking toward Main Street Station, complete with a train, the Mickey flower portrait, and about $30,000 worth of attraction posters.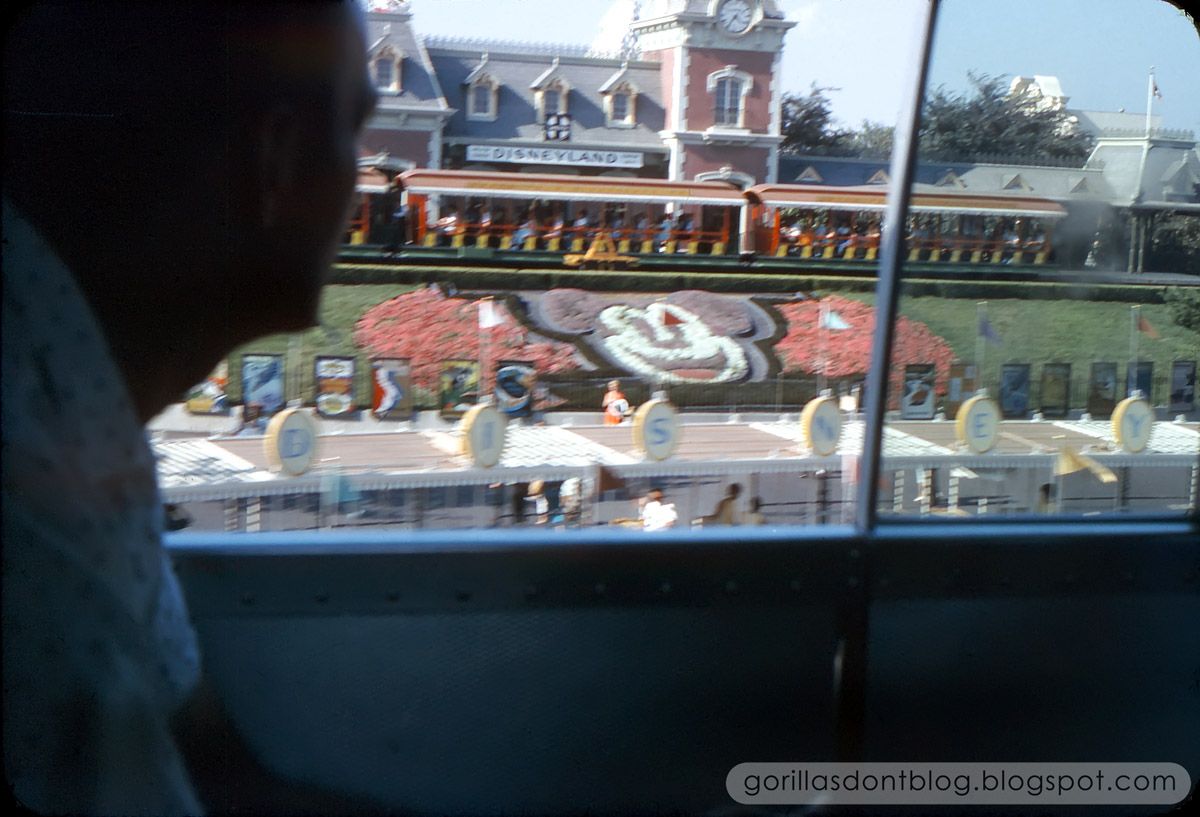 If only this was sharper! I love these views of the parking lot; there's the little tram in the distance. If you look really carefully, you can even make out tiny blobs that are Skyway buckets.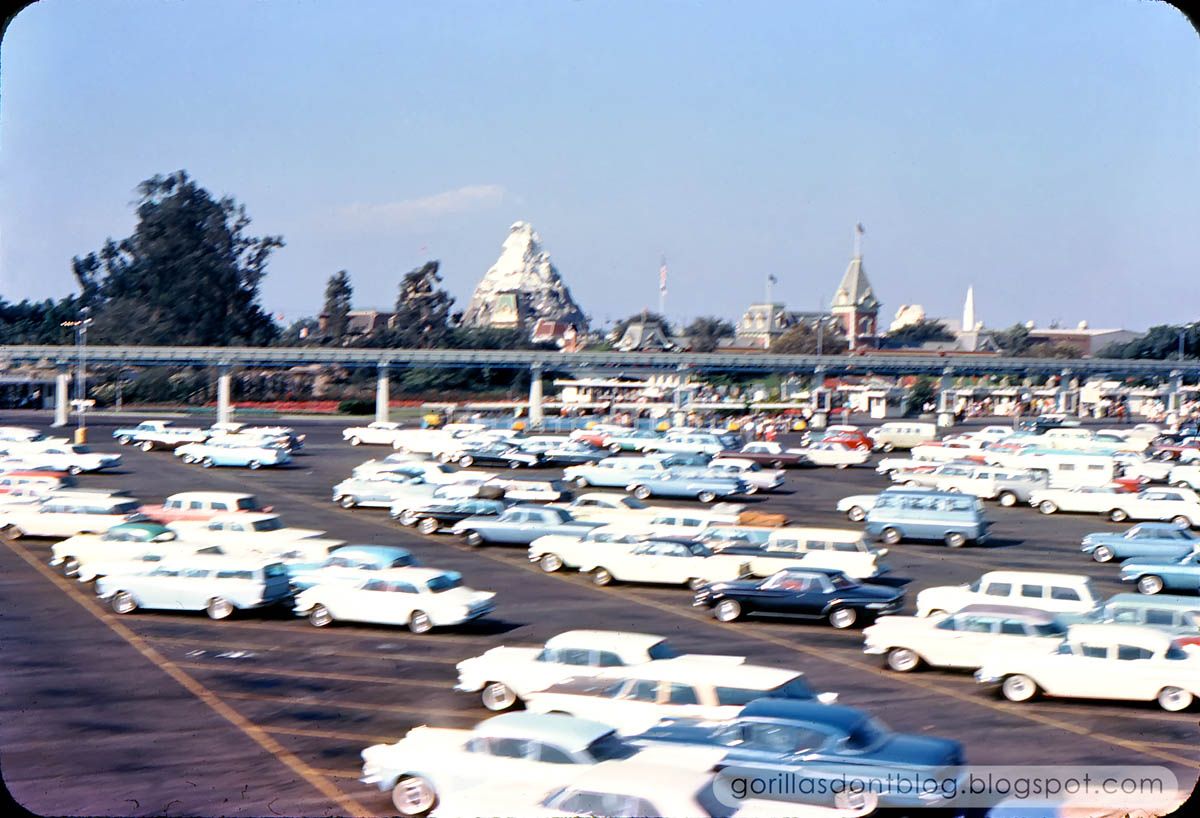 Now for a different angle on the parking lot - it must have been a busy day at Disneyland. A special guest appearance by the blue Monorail is always welcome.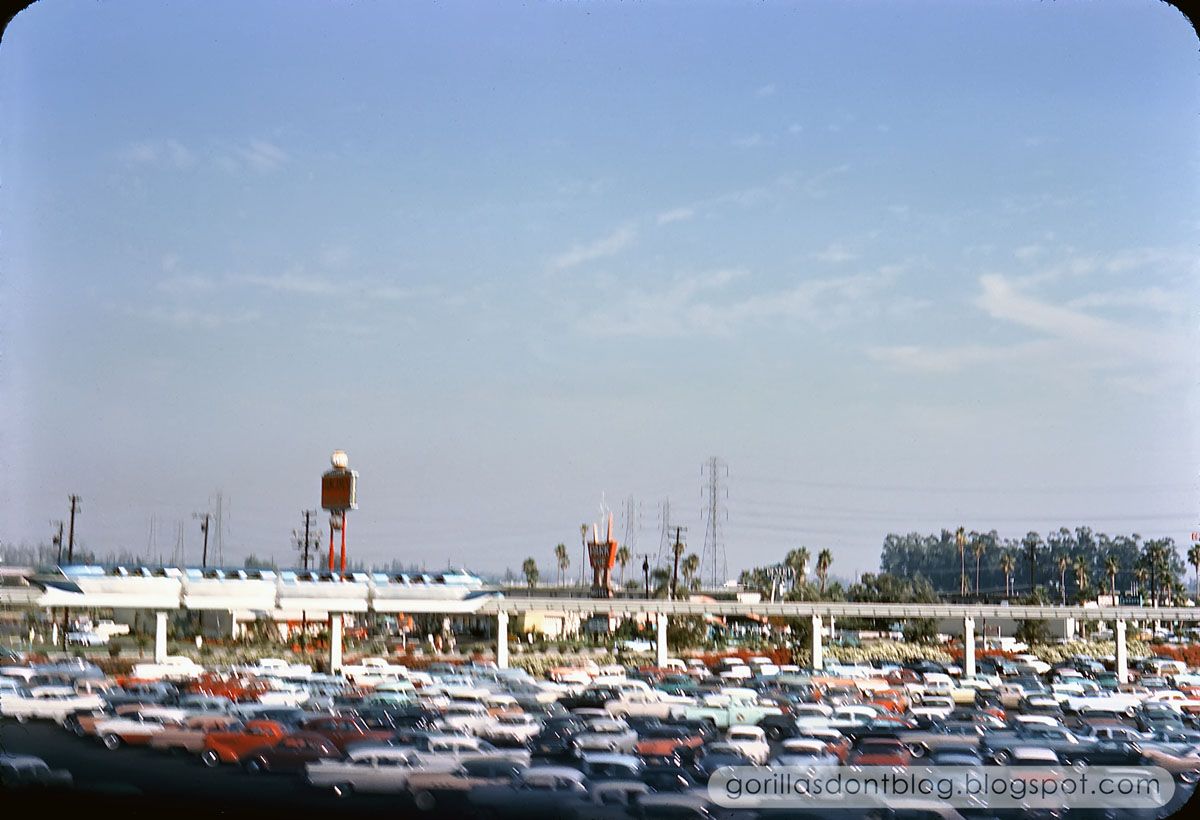 AH, finally! Fourth time's the charm, or something like that. I love this picture because it is an unusual view full of juicy "you are there" goodness.