Let's head back to the year 1939 to visit the glorious New York World's Fair! I was very happy to be able to acquire some rare color 35mm slides from this legendary Fair.
This slightly-askew photo shows the USSR pavilion, with its landmark 79 foot stainless steel statue of "Joe the Worker" (or "Big Joe" as the fair employees dubbed him) which stood atop a 188 foot pedestal made of "red porphyry and Gasgan marble"; in his hand he held an illuminated red star. While there is no doubt that this is a striking edifice, some Americans viewed this imposing structure as a not-so-subtle taunt.
Exhibits included a full-sized reproduction of one of Moscow's new subway stations, a huge map of the Soviet Union made entirely of precious and semi-precious stones, the airplane used in the first trans-polar flight from the USSR to the USA, as well as handicrafts, singers, dancers, and a restaurant featuring Soviet foods and wines.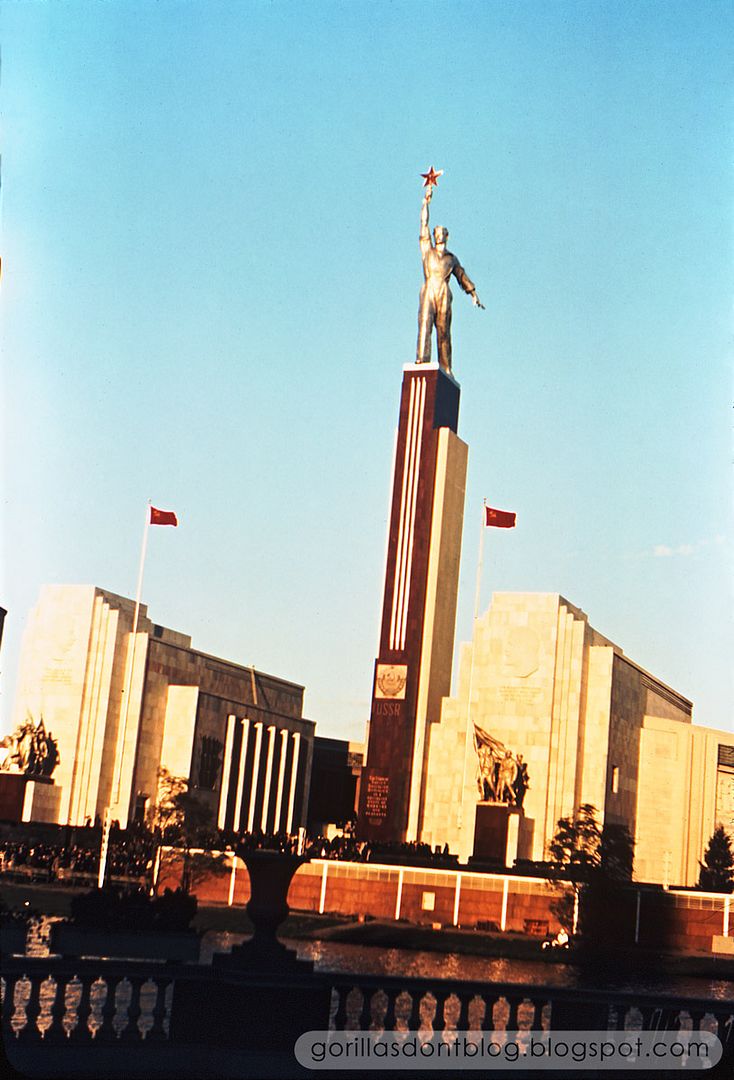 This genuine 4,000 horsepower diesel locomotive was just one of the many wonders that could be seen at the General Motors "Highways and Horizons" exhibit. There was even a series of animated displays, "…picturing many foreign nations in which General Motors operates".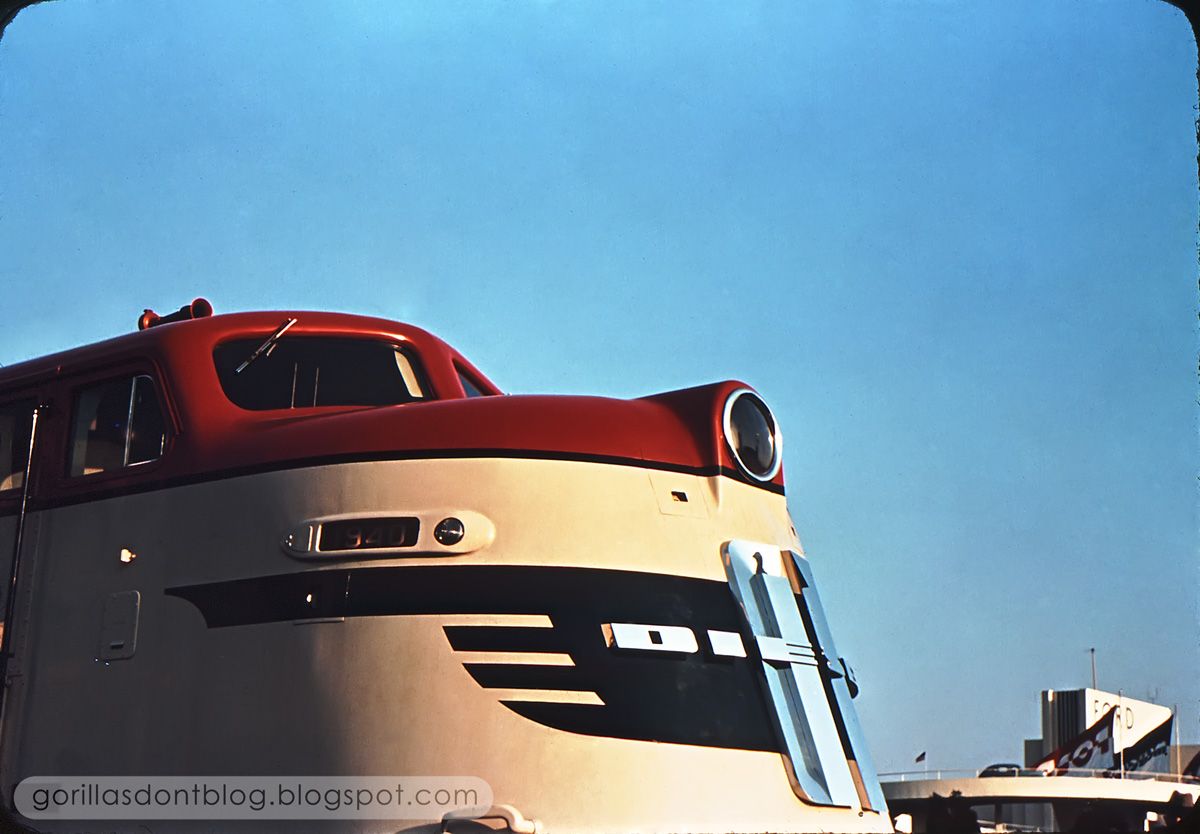 The Ford Motor Company's pavilion was situated on the highest part of the Fair grounds (or so says the official guide book). Included in this pavilion was "The Road of Tomorrow", rising on a spiral ramp for more than half a mile in length over the roof of the main structure. The inside of the Entrance Hall was dominated by a series of exhibits, including the first car Henry Ford built, as well as Lincoln-Zyphyr, Mercury, and Ford V-8 cars.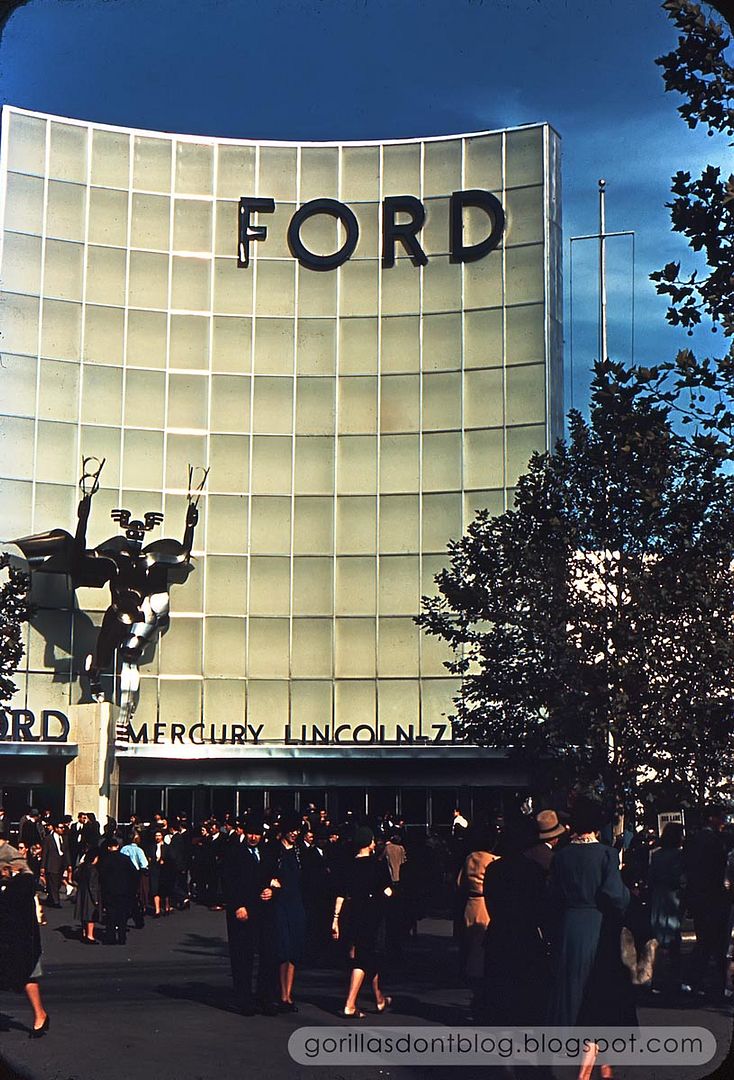 I only have three more color pictures from this Fair. Stay tuned!