The number of unscanned slides in my collection grows ever-smaller, so on occasion I am going to burden you with some scans of photos that had problems or were just not good to begin with. That's right folks, I think you are being taught some kind of important life lesson here on GDB - if only I could figure out what it was.
I was excited to see this image when I first held the slide up to the light. A beautiful twilight picture looking down a rainy Main Street - check out those lovely reflections. BUT… it's blurry. Rats.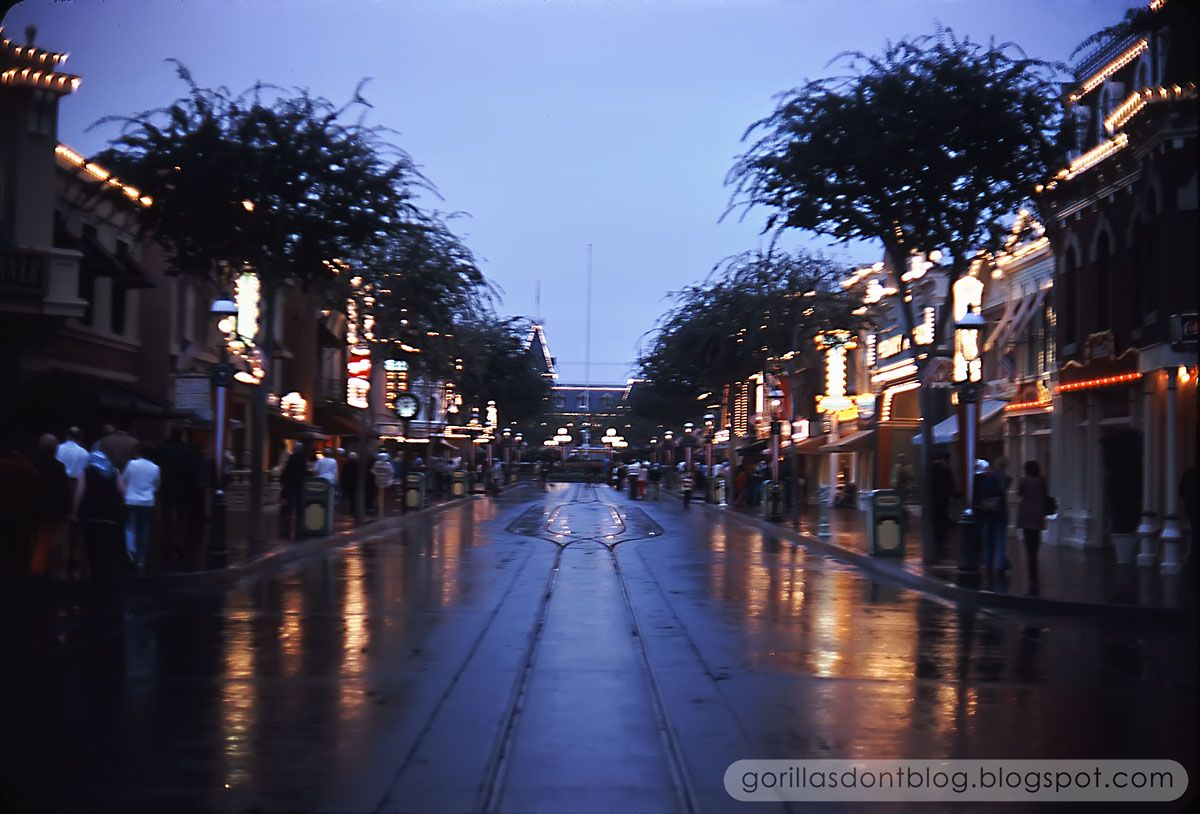 This next picture was taken from a Casey Jr. Circus Train, and you'd think it traveled at 75 miles per hour based on that motion blur. Still, it's not a total loss, as this is an unusual view of Geppetto's village and the snow-capped peaks behind it.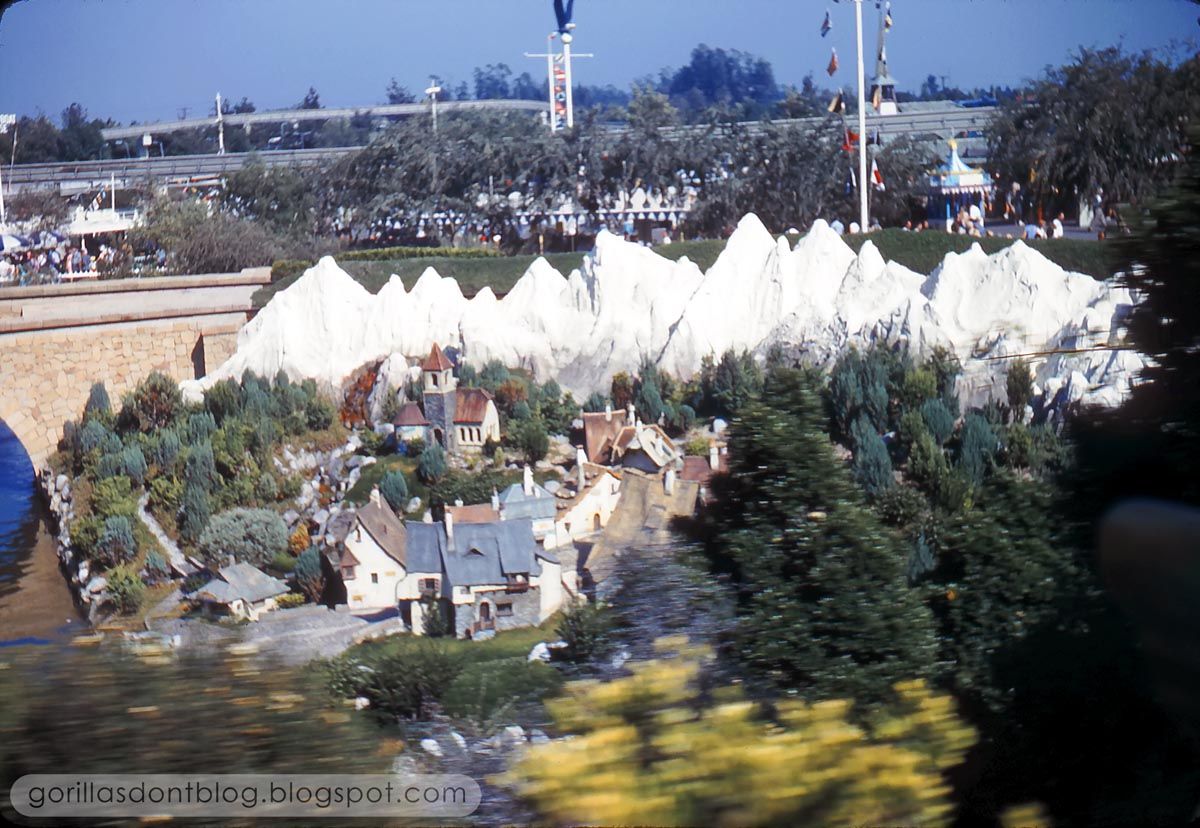 Whoa, really? Talk about bad timing. I think this was taken from a moving Autopia car (correct me if I am mistaken).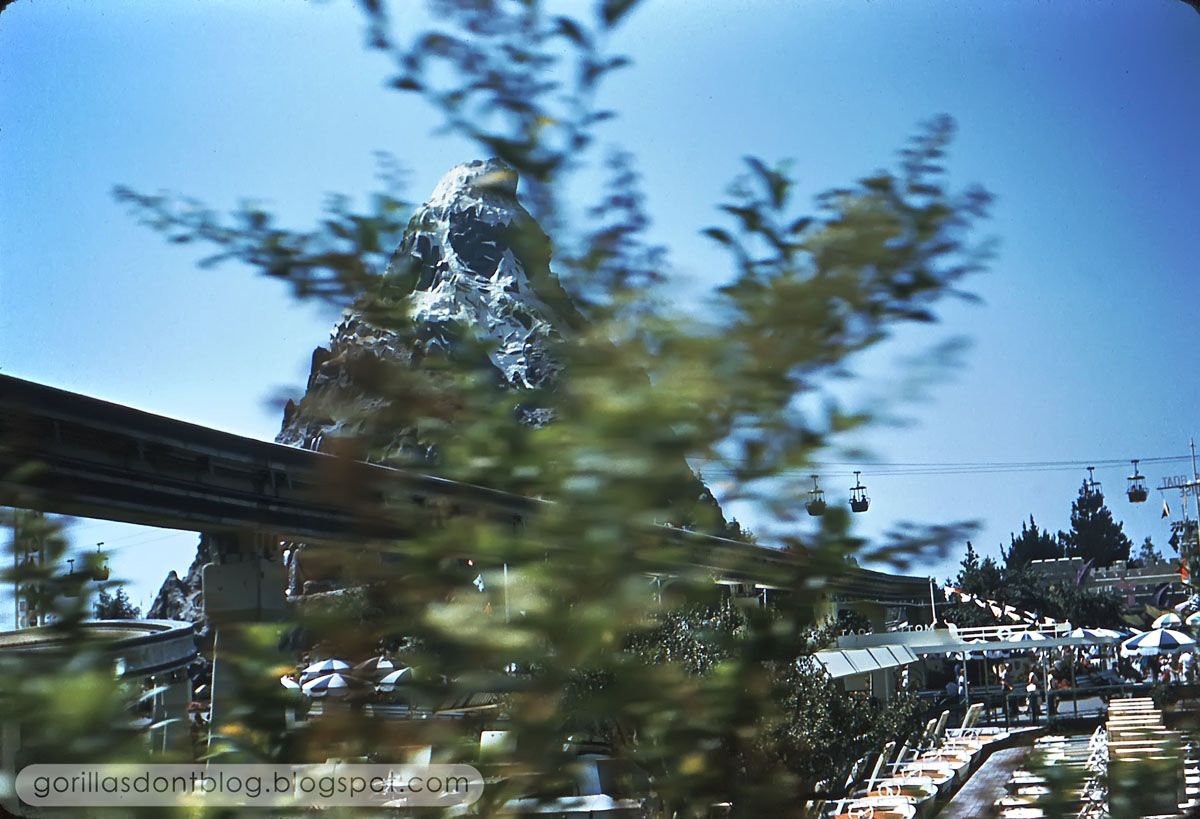 This one isn't too bad, but it does have the usual blurring, and it's just sort of boring. I'm not too proud to admit it.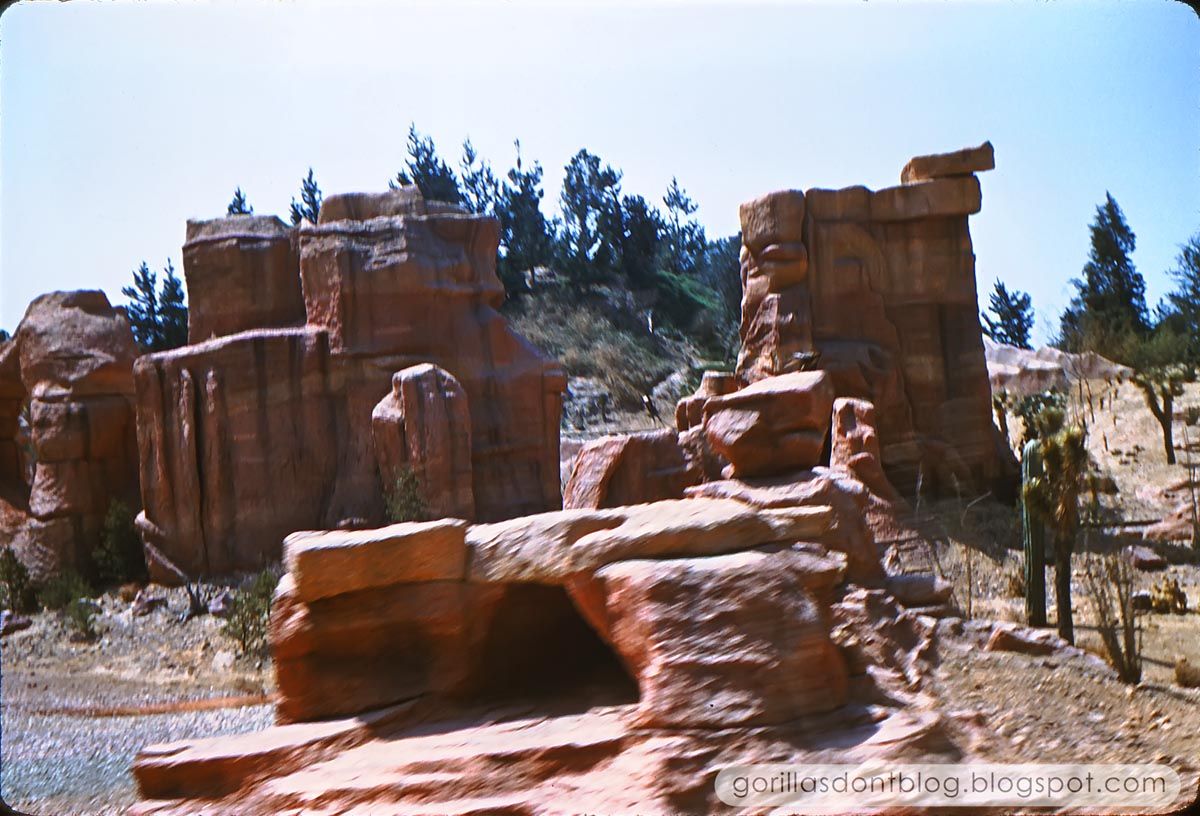 I hope you have enjoyed today's rejects!