Once you've walked up the charming and amazing Main Street USA, you have to decide which way to go. East, into Tomorrowland? Straight ahead, into Fantasyland? If you go West, you can see Adventureland (and Frontierland eventually), which sounds pretty swell.
I've always been fond of the thatched roof that doesn't have a building beneath it! Maybe it is a home for lizards and crickets. This lady stands patiently while her hubby takes yet another picture… that's what she gets for marrying a shutterbug. But she loves him anyway!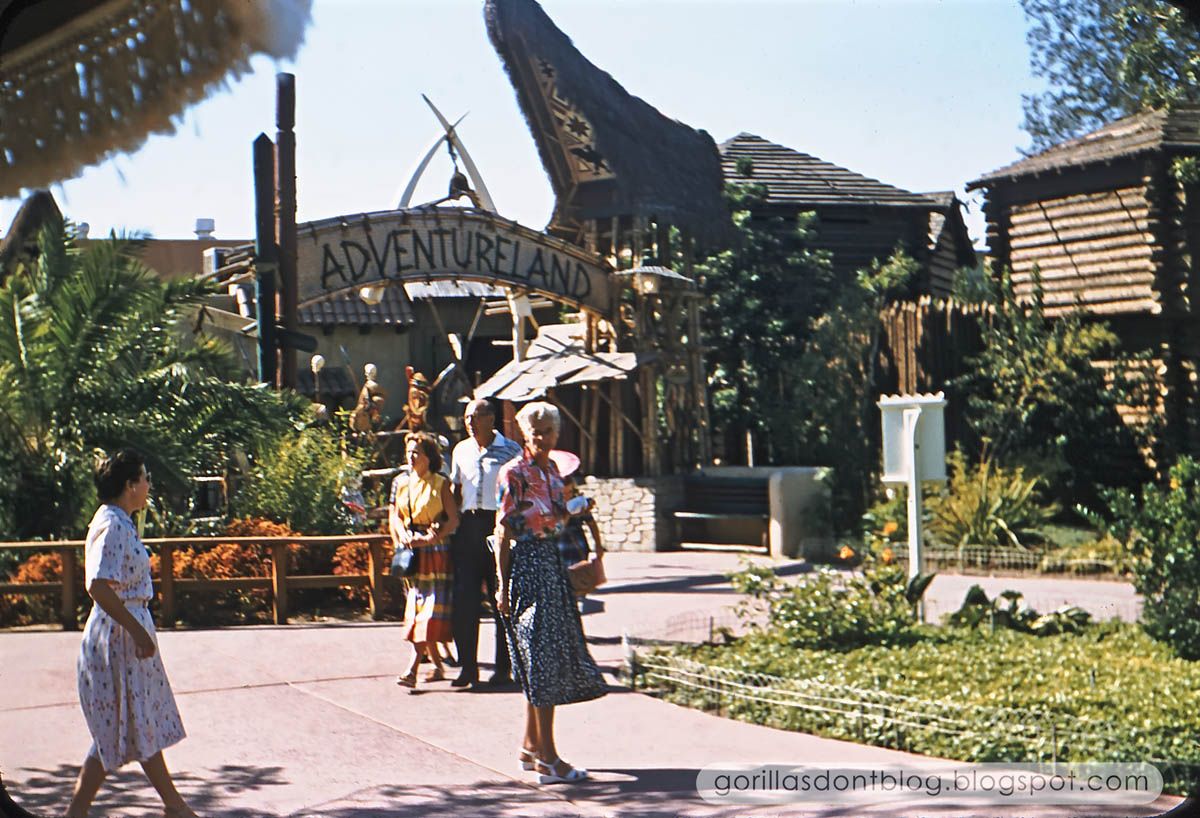 "Gene, where the hell are we?"; two newbies consult a map because they can't find Space Mountain. Little do they know it won't be built for decades. If they looked at the front of that sign to our right, they would see that it has a map on it for their convenience.