I recently acquired a group of a dozen black and white negatives featuring photos of Florida's Main Street U.S.A. At first I had no idea when they were taken, but one detail helped to place these in 1973.
First up is a really great picture looking down toward the grand train station; the Imagineers really pulled out all the stops for The Magic Kingdom's Main Street... it is rich with detail - and of course it is huge compared to Anaheim's version. Light crowds would have made this a great day to be there.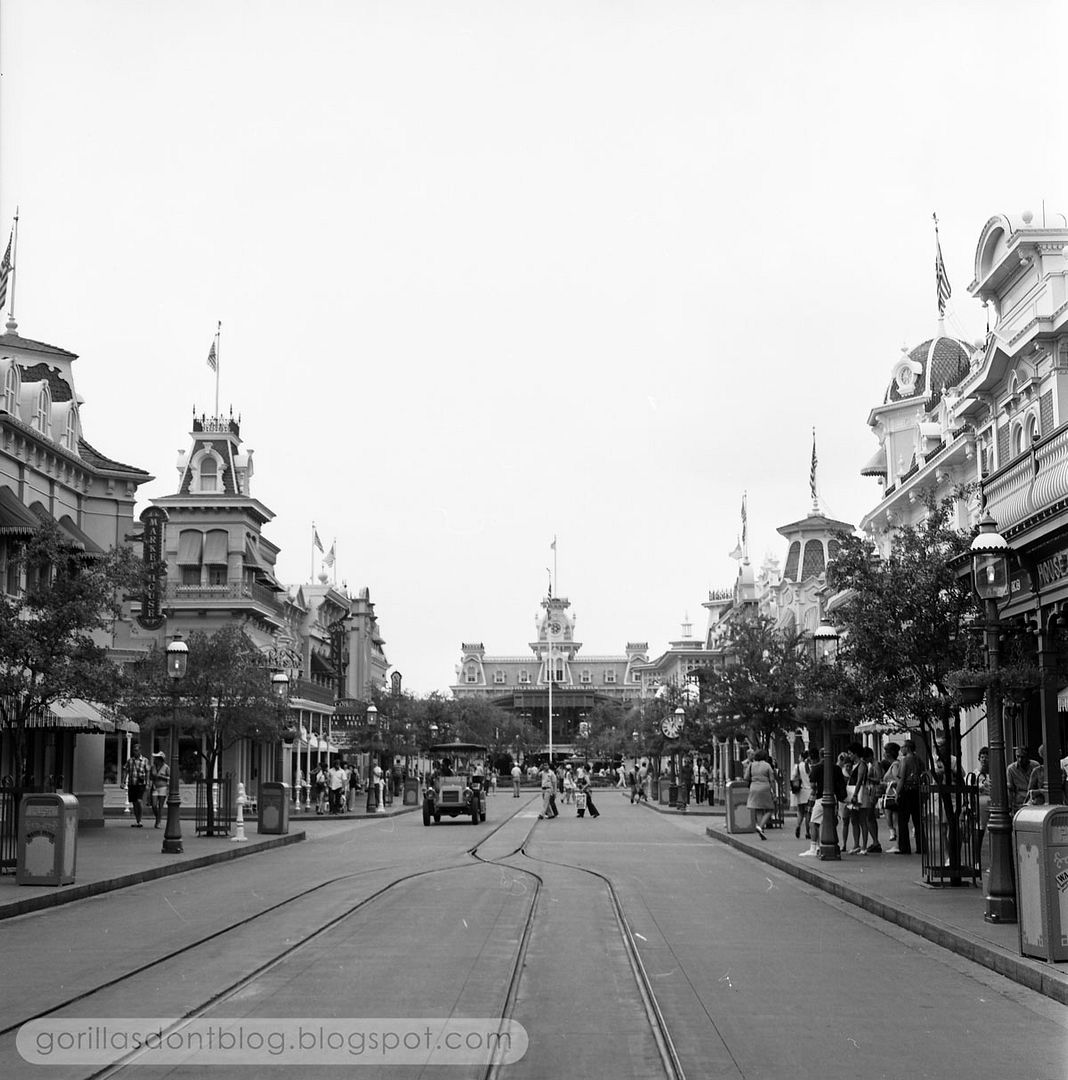 "Books • Records • Toys"? Those are three of my favorite things! If only we could go inside and buy stuff! The flags are whipping around, must have been a little breezy, but from what I've heard about Florida's humidity, a breeze sounds like a good thing.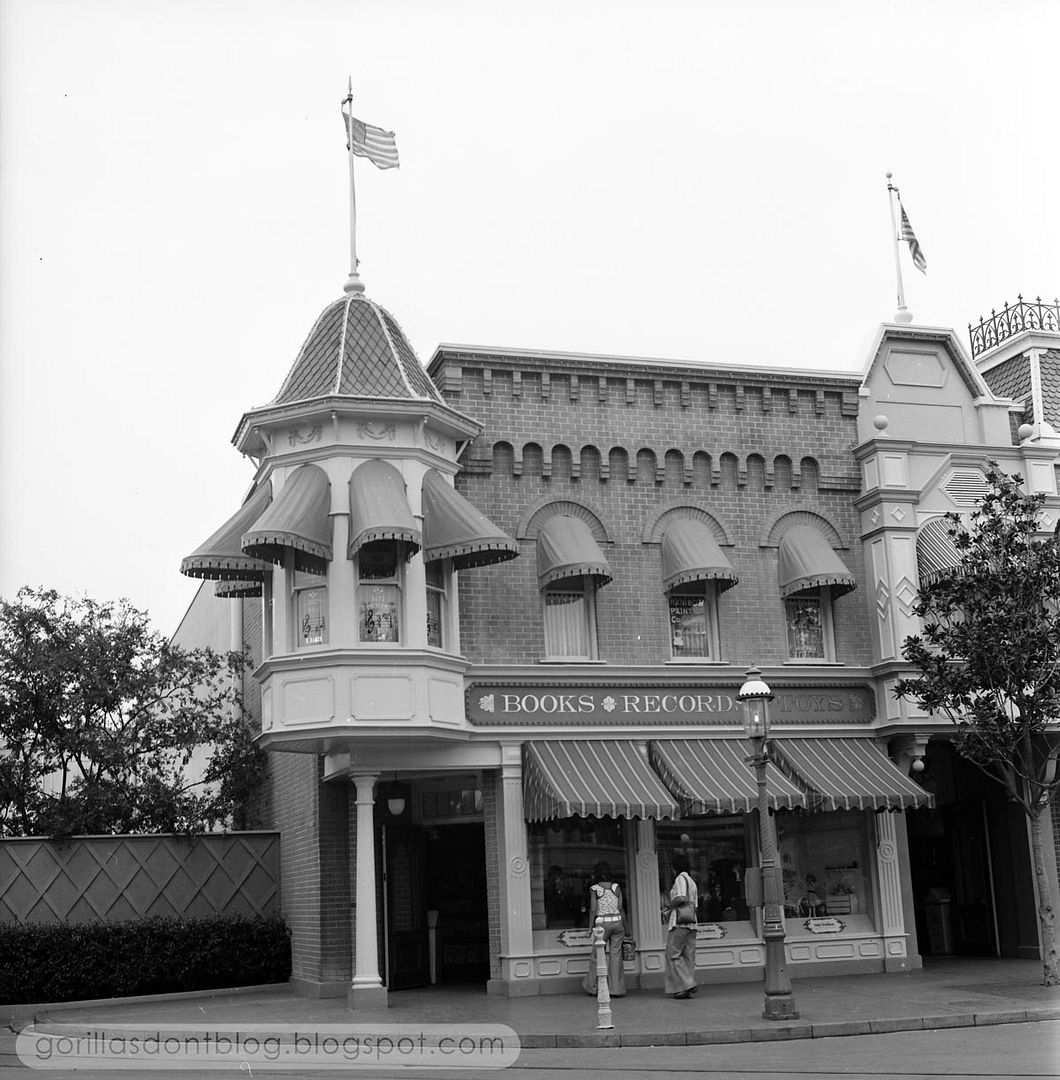 Zooming in on the girl and the woman (look at the diameter of those bell-bottoms!) gazing at the window displays, we can juuuust read those little signs that say "Mary Poppins". Poppins was re-released in 1973, so that is a good clue to help date these pictures. By the way, the film grossed about $9 million, which translates to over $47 million dollars in 2013. Not bad!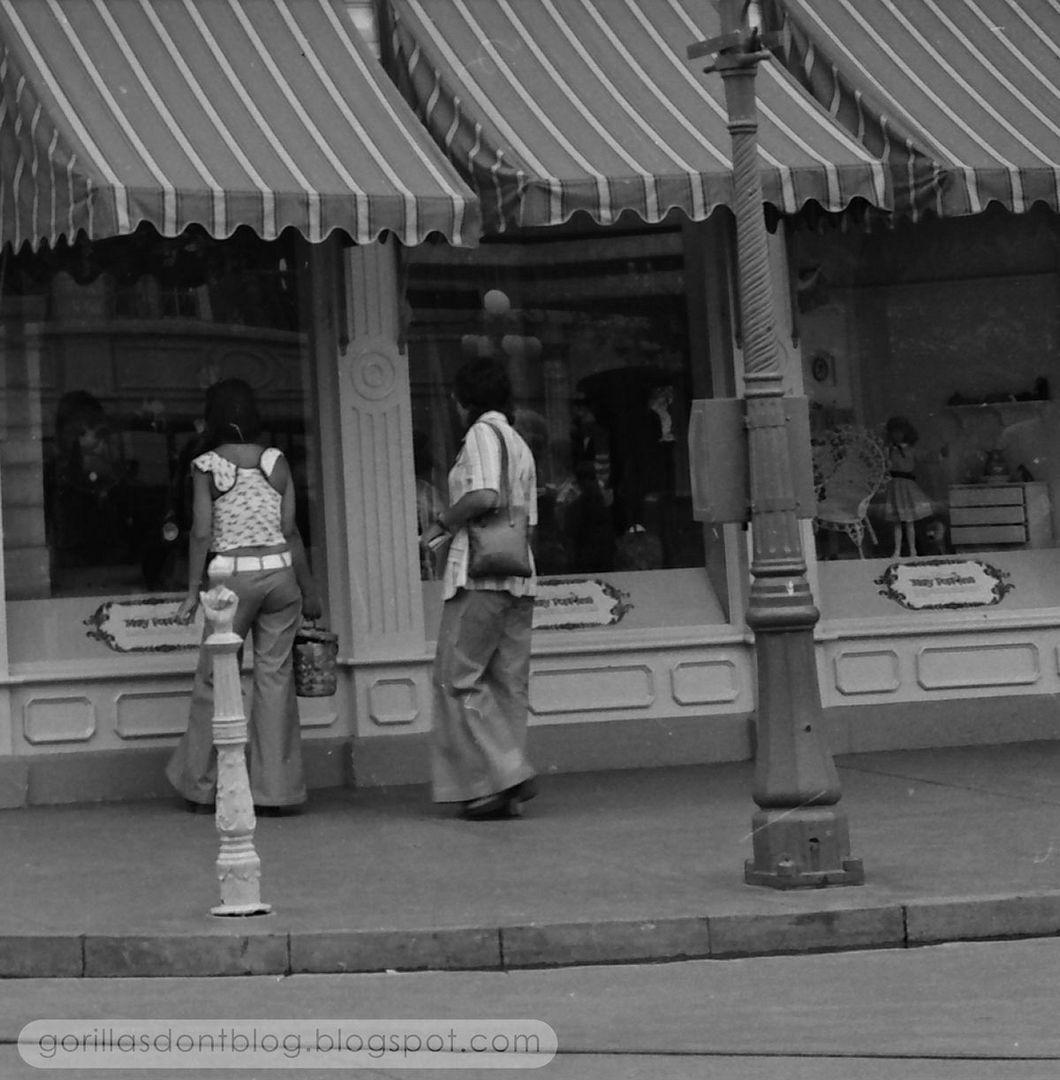 These black and white images almost give the impression of being from the 1950's or 1960's - which is impossible of course. But they bear a real resemblance to old Disneyland snapshots if you don't look too closely. Here's the train station as seen from Town Square. That thing is just huge. Is the upstairs area used as offices, or is it empty space (or used for storage)?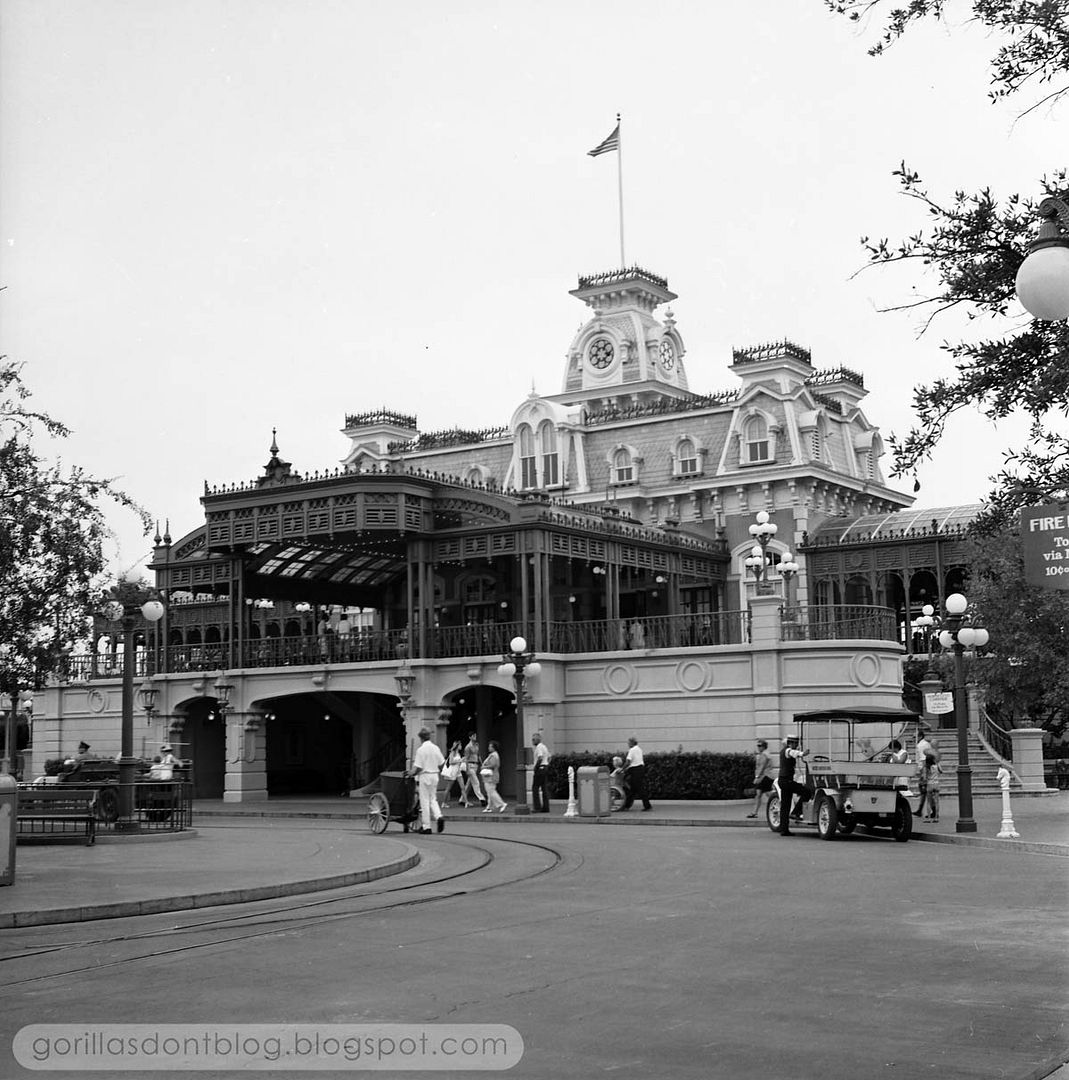 The set builder's art is in evidence here; probably a lot of what appears to be stone, brick, or even milled lumber is in fact fiberglass. I know that fiberglass and various plastics are being used more and more in contemporary construction for things like crown moldings or "gingerbread" details; the Imagineers did it first! Here is "The Cup and Saucer", which must have sold bicycles.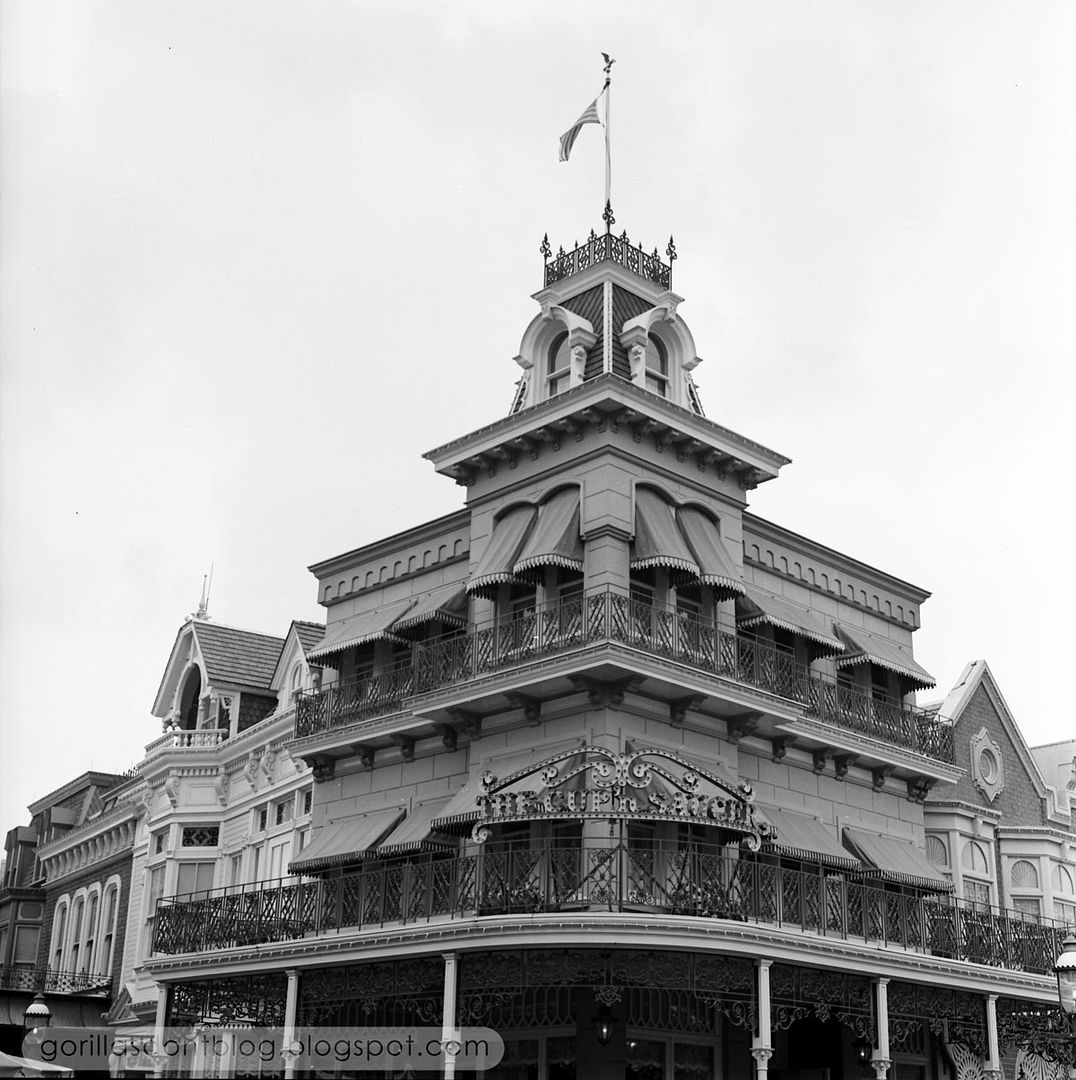 I'll have more black and white Main Street for you comin' up!