Here are more pix from a mere 17 years ago, courtesy of my friend "Mr. X".
This is a nice portrait of the River Belle Terrace over in what I think is officially Frontierland (and not New Orleans Square). Looks pretty nice for an amusement park eatery. I have learned from previous posts that this is a favorite restaurant of many readers. Guess what? I've never eaten there! How's the food? Any better than the Blue Bayou? I always assumed that it was all prepared in the same kitchen.
Now we're in New Orleans Square, close (too close!) to the Haunted Mansion. I love the way this place looks at night! The location is primo, near the river and the New Orleans Square train station. If you can dine here in the off season (when it is not too cold) at night, it is the best. So quiet and beautiful.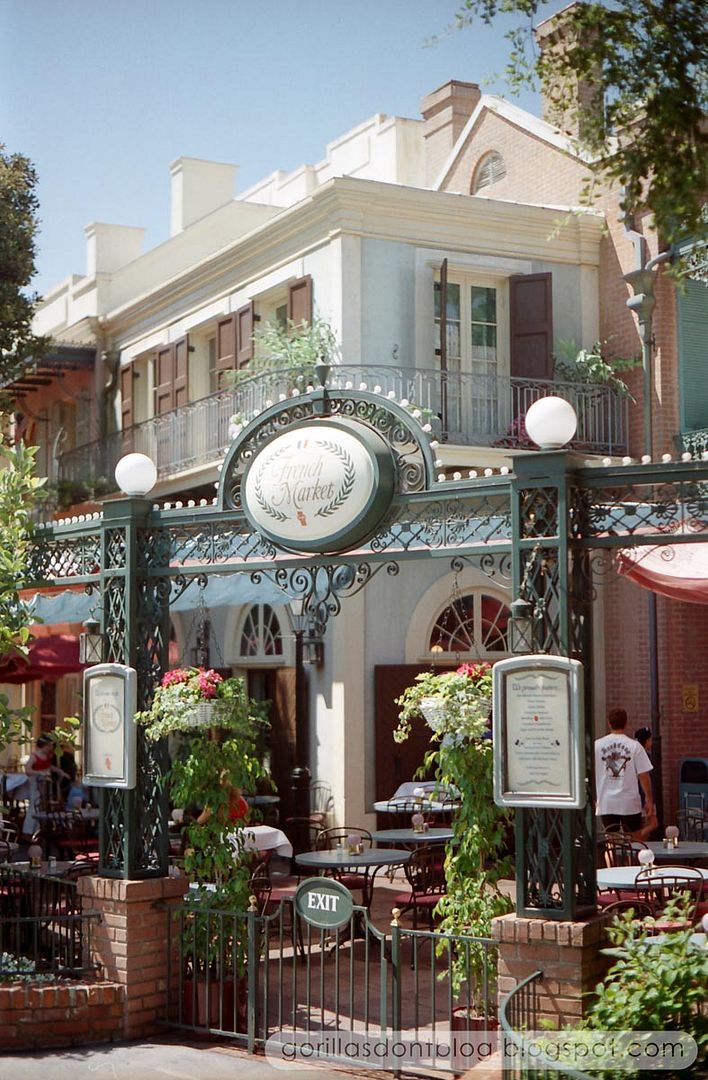 Speaking of the river, here's a view looking southward - but from what? A Keel Boat? You can see the Mark Twain and a canoe, as well as the wreck of one of the old Mine Trains just visible to our left. I've read that the wreck was removed in order to be fully restored - let's hope that the rumor is true!