Florida's Cypress Gardens (near Winterhaven) is gone forever, turned into a Legoland. Legos are great, but I wish we still had Cypress Gardens! Let's go back in time and check it out.
A pith-helmeted master of ceremonies yucks it up with the water skiers as a crowd looks on (circa 1956). You won't see anything like this in Michigan! Even though this is the mid-50's, the women have sort of a 1940's glamour girl appearance to them.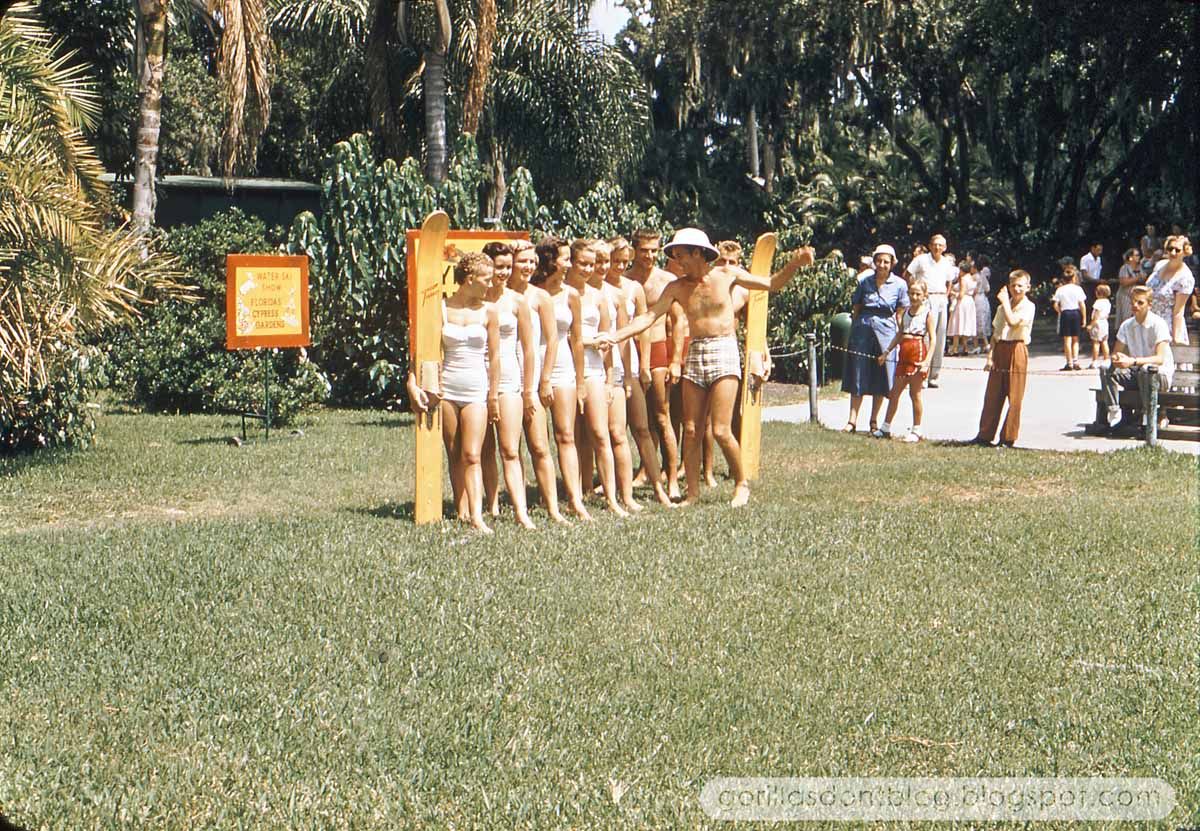 Here's one for the ladies! Circa 1957-ish. Some people wear capes (me), others wear giant kites. I don't judge. Presumably this fellow was actually going to be towed behind a speedboat until he became airborne; in the days before parasails and hang gliders, this must have been a pretty spectacular sight.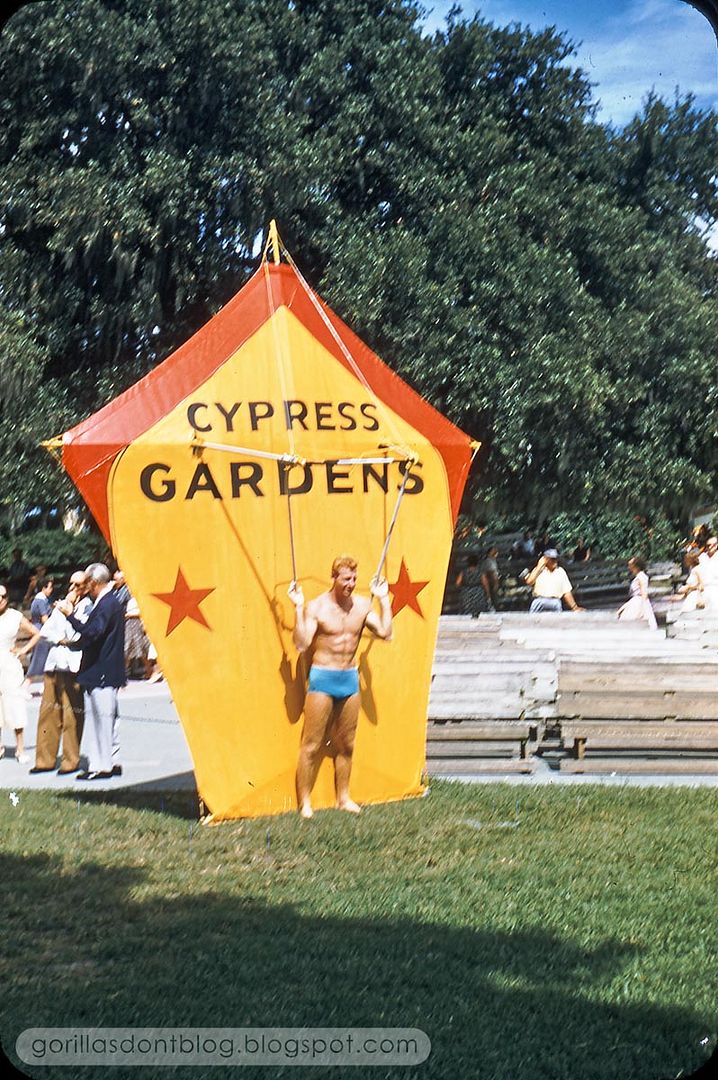 Nothing says "family entertainment" like half-naked men and women! The strawberry blonde on the left has my attention. Dad agrees, we must come to Cypress Gardens every summer.