Today's not-so-vintage photos feature the wonderful Casey Jr. Circus Train. He thinks he can! I love this classic attraction; what it lacks in thrills it more than makes up for in charm.
This first picture is really nice, taken from the rear of the train looking forward as Casey Jr. heads over the stone arch bridge. With the lush landscaping, even the Matterhorn feels like it belongs.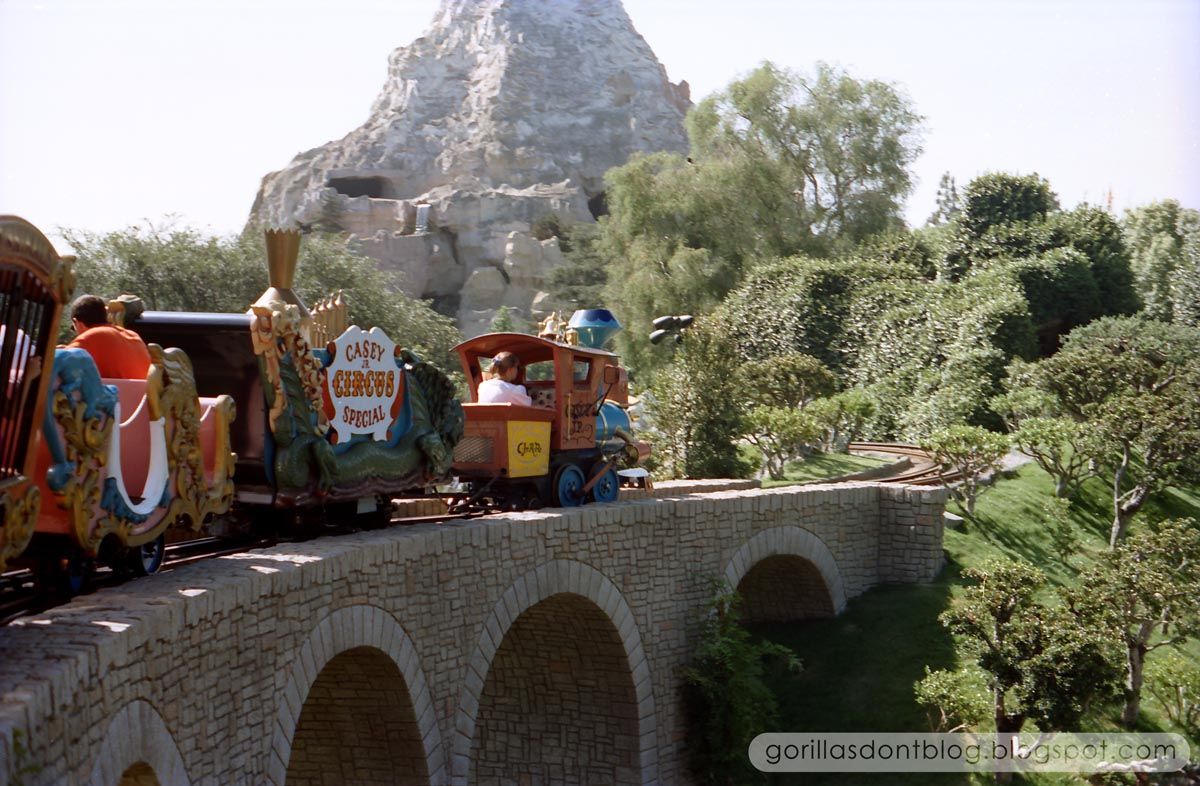 Here's a nice detail of the little depot (and former ticket booth). I hate to be critical, but that sign is a bit much; a simpler, more graphic approach would look much better in my opinion. But it's not a big deal! I wish I could find a copy of Bruce Bushman's (one of the very early concept artists) original sketches of this structure... the finished product is remarkably faithful.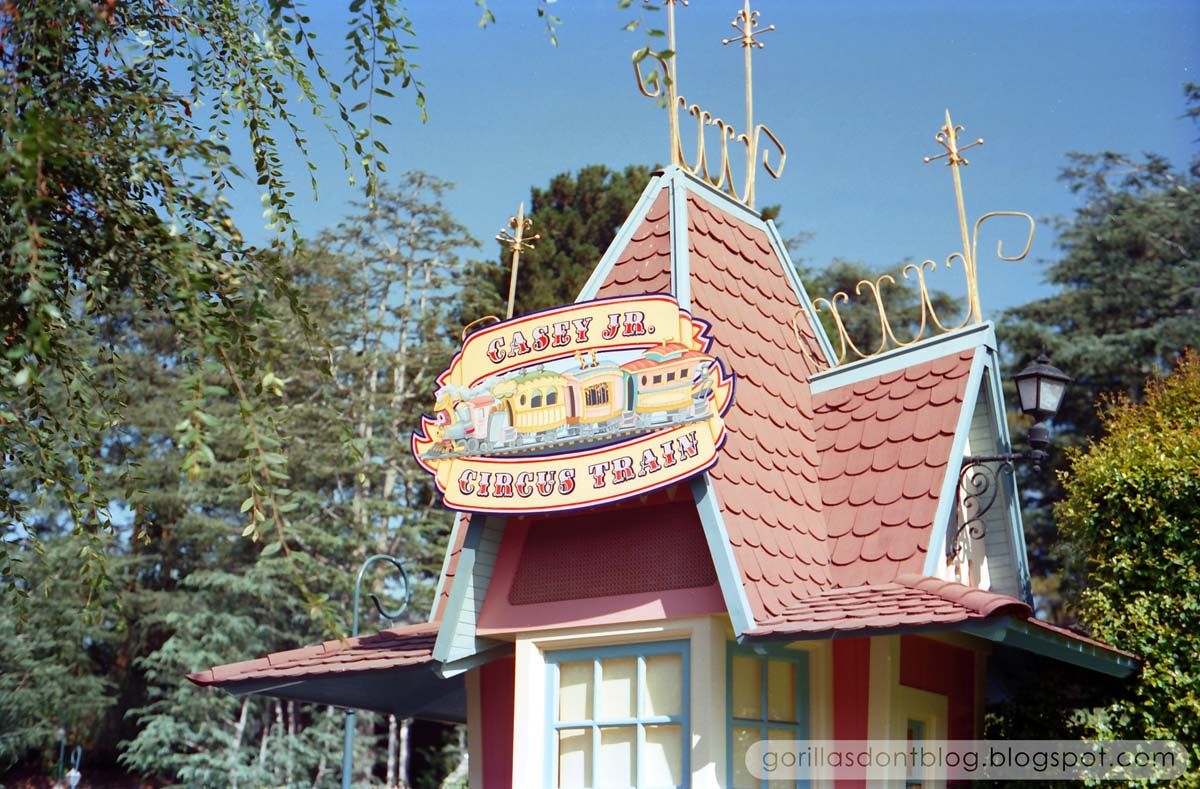 And finally, one last look as Casey returns from his journey. The cave to the right is the "Cave of Wonders" where Aladdin found his lamp; that scene is only visible from the Storybook Land boats.