Welcome to Cherokee, North Carolina - sometime in the 1950's. Located about 30 miles from Pigeon Forge (in the Oconaluftee River Valley), Cherokee is the headquarters for the Eastern Band of Cherokee Indians. It has been a tourist destination for years, home to several roadside attractions, such as "Santa's Land"(I think I might have pictures of that one). Scenes from Walt Disney's "Davy Crockett - King of the Wild Frontier" were filmed in Cherokee!
In today's photos, we are looking down U.S. 19 (Tsalagi Road), revealing a treasure trove of old hotels, restaurants, and souvenir stands. And yes, fabulous old cars! Imagine the riches to be had in those shops... tomahawks, genuine arrowheads, feathered headdresses, beaded moccasins, peace pipes, blankets, pottery, bows and suction cup tipped arrows, basketry, and who knows what else.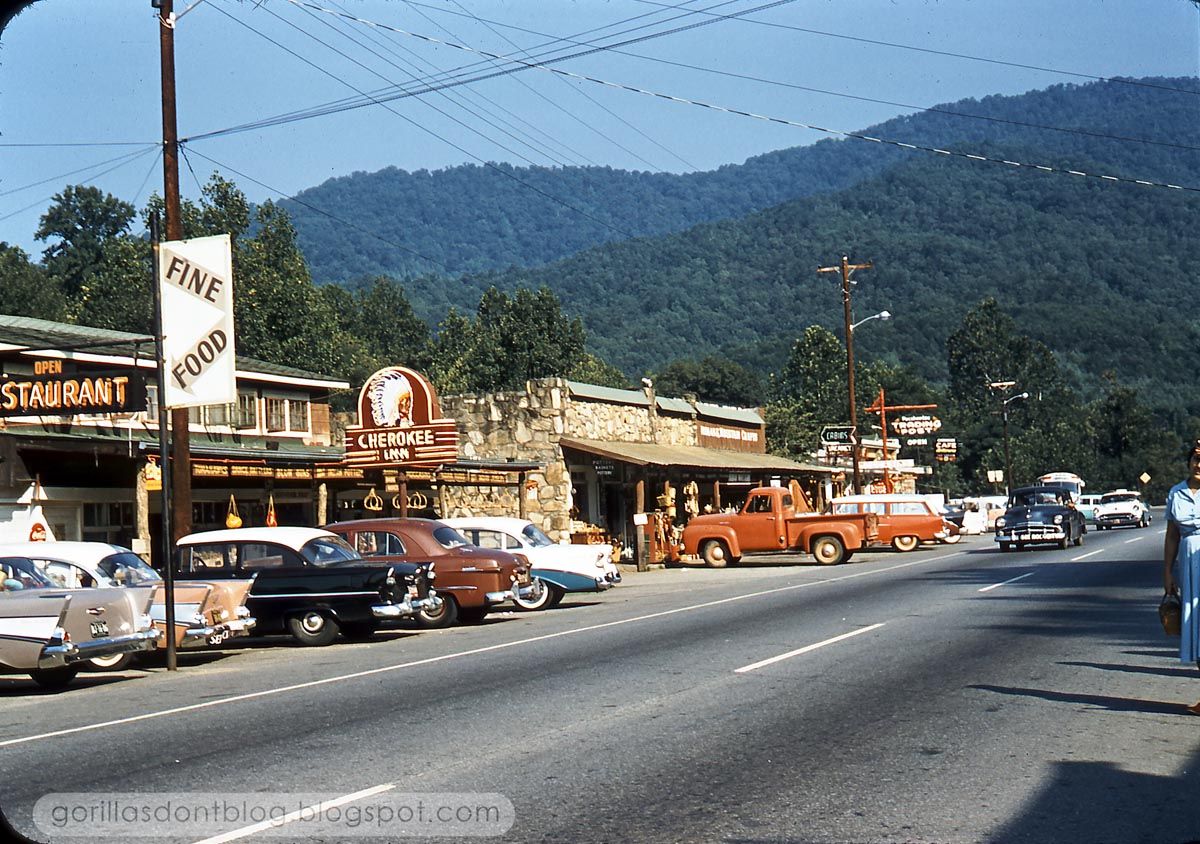 Here are some more glorious mid-century automobiles for you. You can only have one, so choose carefully! North Carolina looks about as green and lush as a place can be; as usual, I'd love to visit - 50 years ago especially.
I tried to do my usual Google Street View thing with the first photo, but it the buildings have been changed beyond recognition over the years. However, the structure that held "The Indian Store" (with its distinctive teepees) is still there, looking rather run down.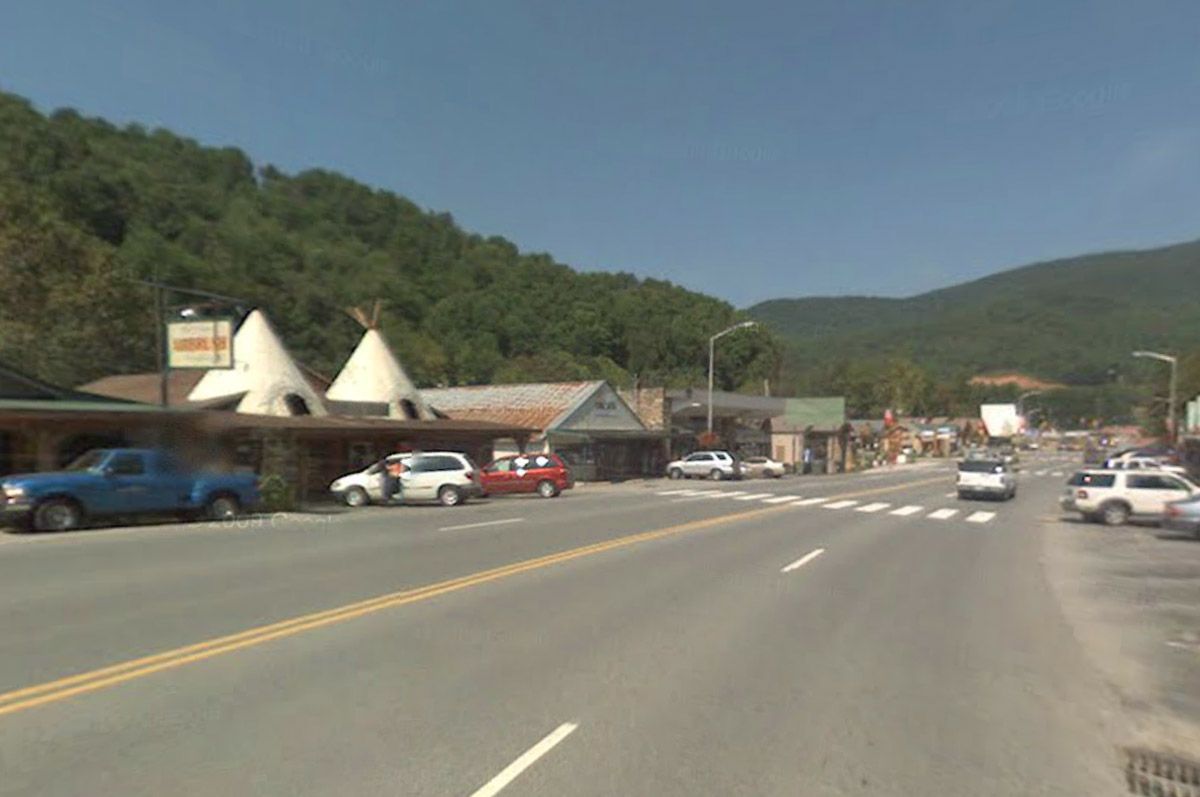 I hope you have enjoyed your trip to Cherokee, N.C.!