I've been digging through some boxes of photos that, for the most part, have already been scanned and seen here on GDB. But there were a few that I skipped back in those days. For instance, both of todays images are from a lot that turned ultra pink. But I did the best I could adjusting them in Photoshop, and I thnk they look presentable.
Especially this first beautiful view taken aboard the Skyway, leaving the Tomorrowland terminal and heading toward Fantasyland. Of course there is no Matterhorn in 1956; instead there is the rather featureless pile of dirt known poetically as "Snow Hill". There's the Yacht Bar, and the lake that used to have Phantom Boats in it. Off in the distance you can just see the Junior Autopia over near the Fantasyland train station. But the main attraction is the Skyway buckets, which look so great here. Bucket #13 in front of us is ferrying a certain
dapper couple
that some of you might remember (the fedora is a clue)!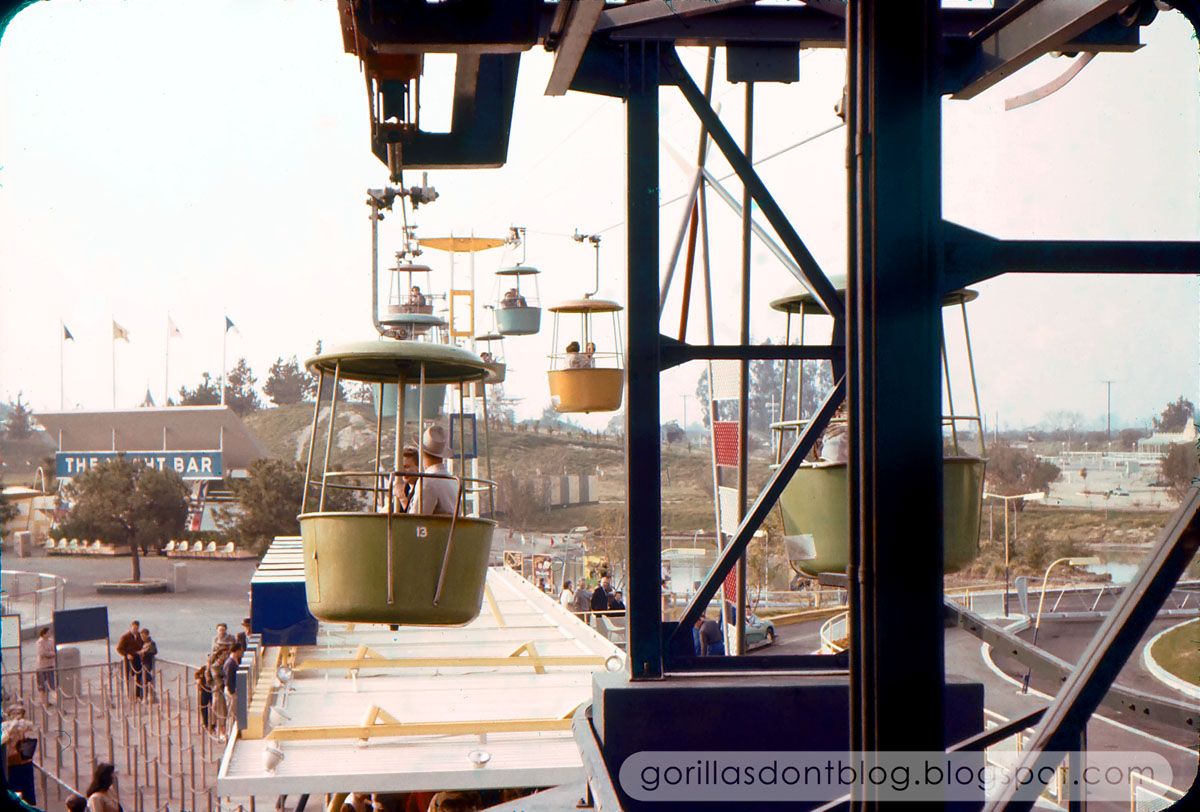 Next, a nice lady (I can tell that she is nice) poses in front of the floral Mickey and the freight train that is waiting at Main Street Station.