When I heard that Annette Funicello passed away yesterday, I felt a real sense of loss that took me by surprise. Goodbye to our beautiful Annette.
For a brief time (just the summer seasons for 1965 and 1966 - too brief!) there were Mermaids in Disneyland. Not Audio-animatronic merms either, but the real deal! I think they found them on a reef near Fiji; it was in all the papers. Let's face it, mermaids make everything better, and that goes double for Disneyland.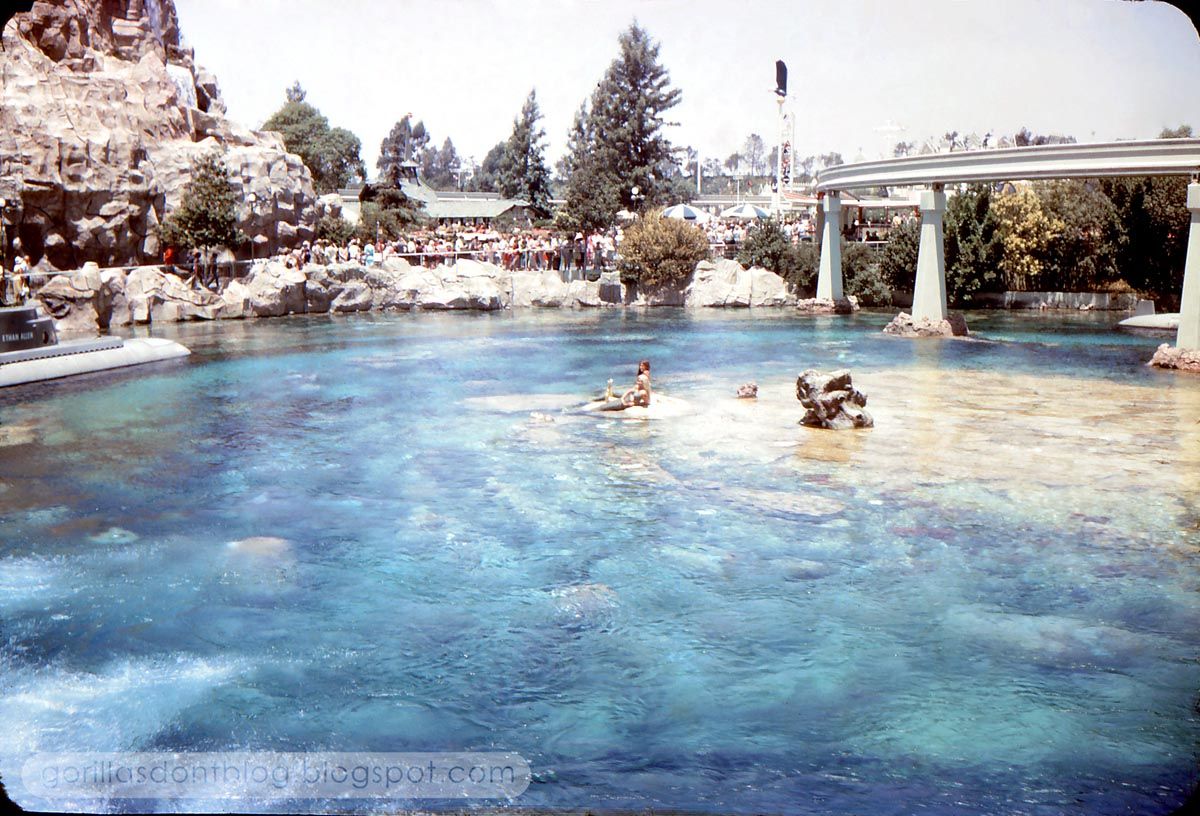 Why take one photo when you can take two nearly-identical photos? This one is more centered because the photographer used a centrifuge. It's very technical.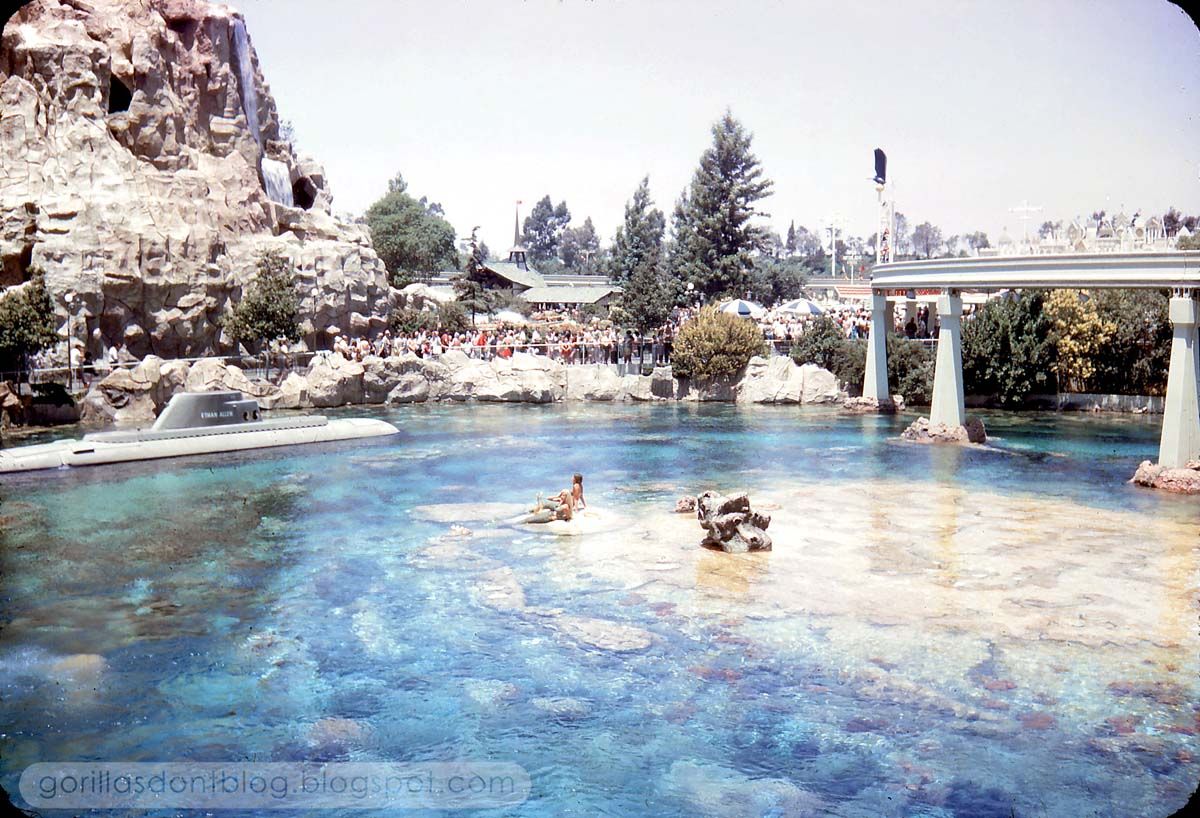 The "George Washington" passes below, and the shadow of the Matterhorn moves, showing the passage of time like a giant sundial. And the merms are still there. Don't worry, they don't get all pruny. We miss you, mermaids!