I have so many photos taken from the Skyway, but shots looking in this direction (south-ish) are not common. There's the li'l House of the Future - its days are numbered! The yellow tent is part of Monsanto's exhibits; just above the point of the tent you can see the large administration building. Some familiar Main Street rooftops can be recognized; but what is that flying saucer thing on the horizon?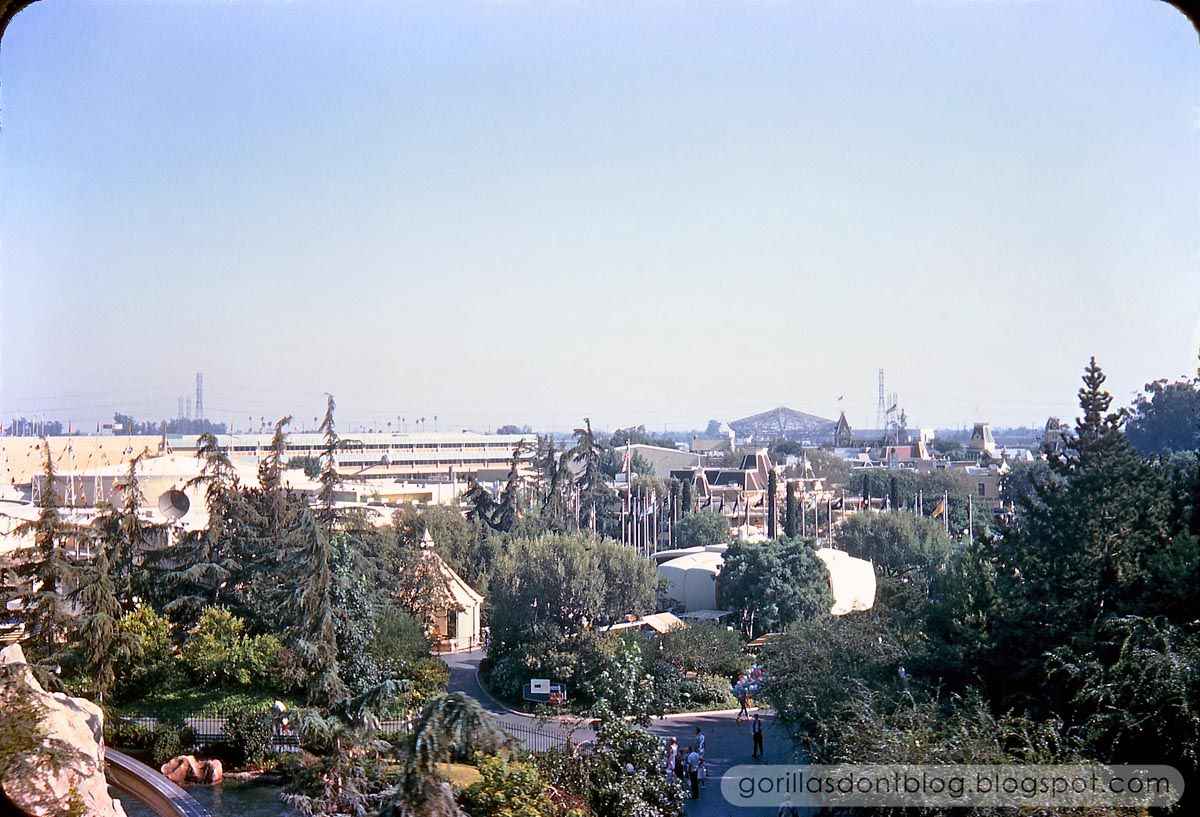 Why, it's the futuristic Anaheim Convention Center, or at least the steel skeleton of it! It's kind of neat to see it under construction. Nowadays the convention center is considerably bigger, and is the site of the D-23 Expos, among other things.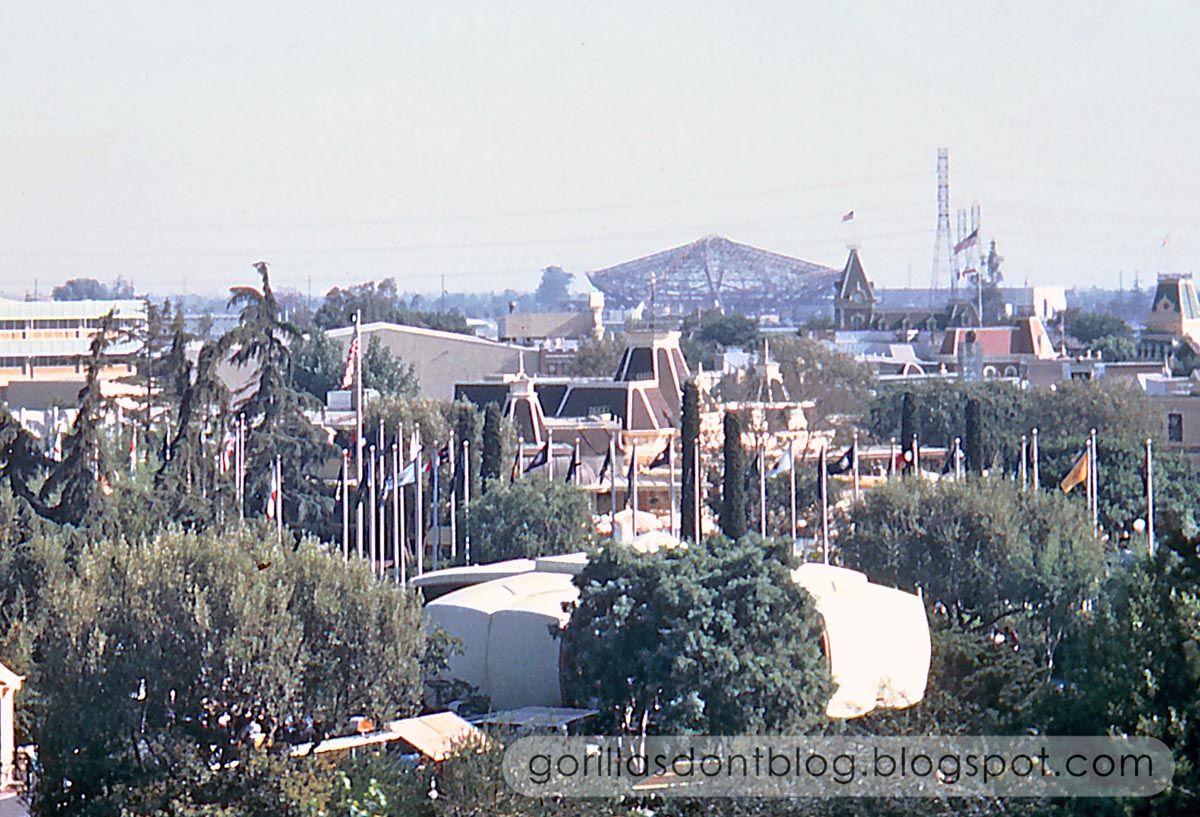 Monorail tracks cross the massive parking lot - now the site of Disney California Adventure - and I believe that this shot was taken from a Monorail train as it was headed to the Disneyland Hotel.