More photos from a humble Kodak Instamatic....
This first picture is interesting because it was taken from a Matterhorn bobsled - notice the Skyway cable in the middle of the image, much lower than our vantage point. All things considered, the picture is surprisingly in-focus. I don't see any buckets along the Skyway wire, so perhaps it wasn't operating. Trains of Peoplemover cars are evident, as is the Rolly Crump-designed Tomorrowland ticket booth. And in the distance, glorious Anaheim!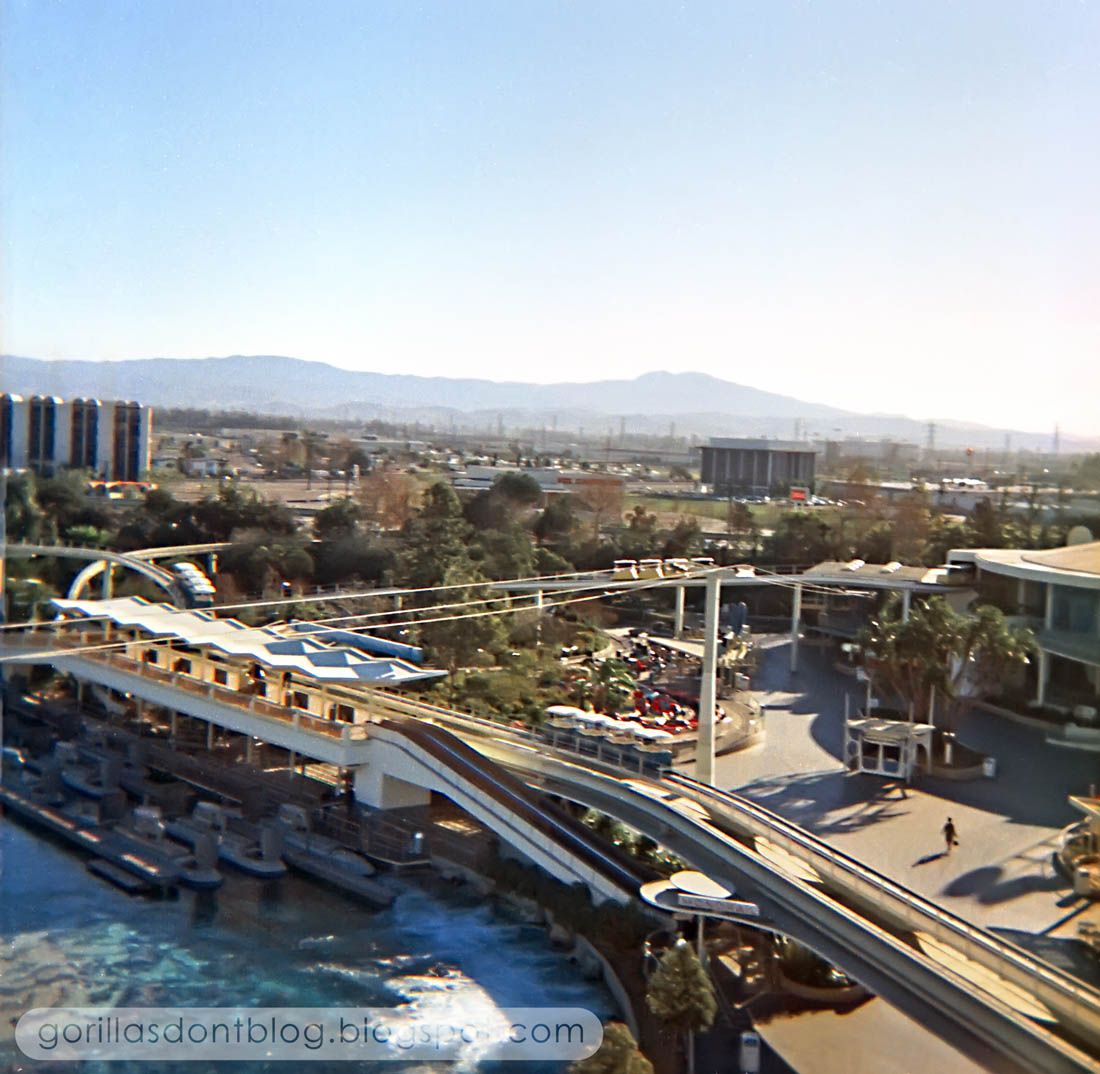 There's the Monsanto House of the Future, as seen from the entrance to (and exit from) Tomorrowland; kind of an unusual angle.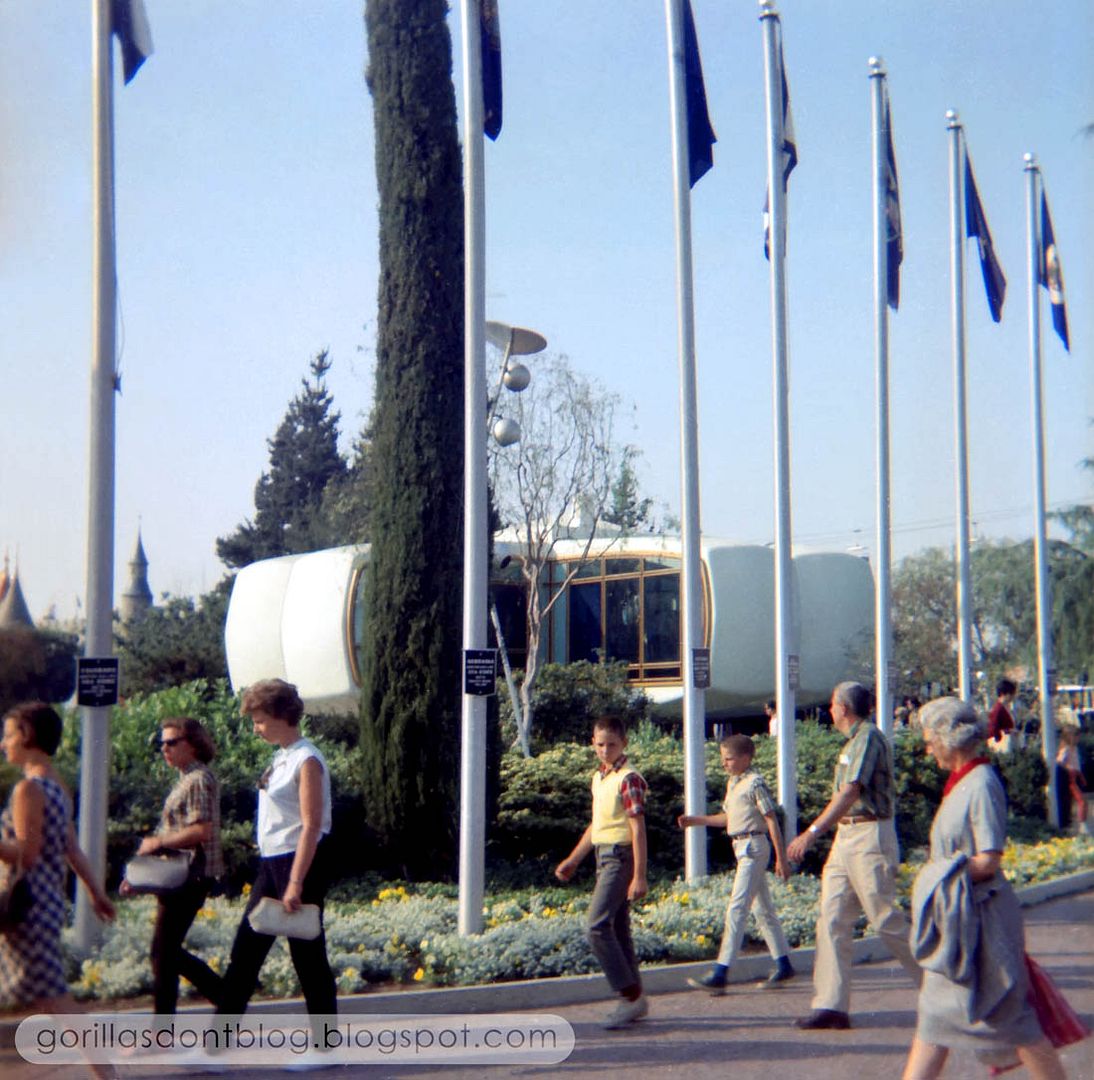 And finally, a third photo taken from an unusual vantage point - the camera appears to be just a couple of feet above the water as Mr. X took this picture of one of Huck Finn's rafts as it arrived at Tom Sawyer Island. Was Mr. X in a canoe? Beyond the raft full of people you can see more of Tom's island, including Castle Rock.