You know, if reruns are good enough for TV networks and cable channels, they are good enough for me. And hopefully for you too.
This is one of my favorite shots of Main Street USA, from February 1960. It's colorful, and an unusual angle to boot. With the castle out of view, this feels like a photo of an exceptionally clean, candy-colored midwestern Main Street.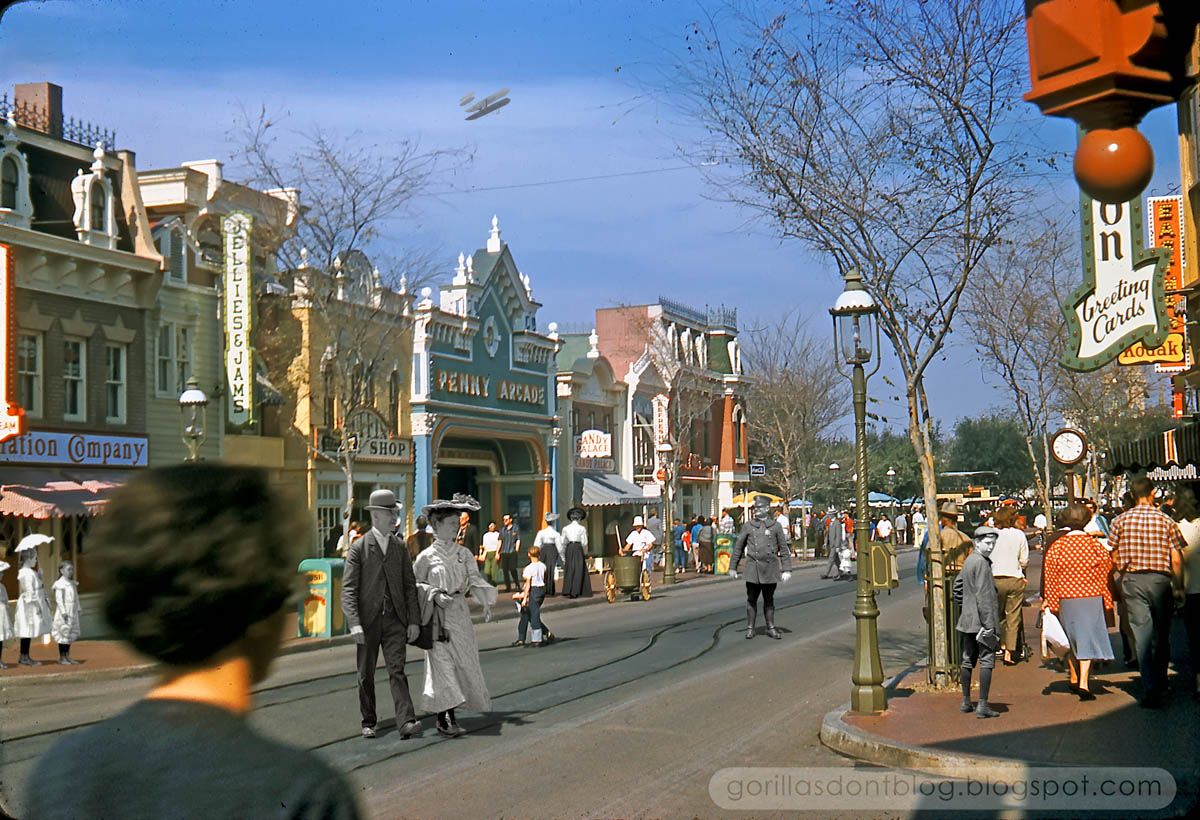 The Rainbow Desert is a harsh and unforgiving environment. In this case, it's not the humidity, it's the heat. You can see the little pueblos on top of the rock formations - there is even a building atop one of the "tumbling" rocks to the left!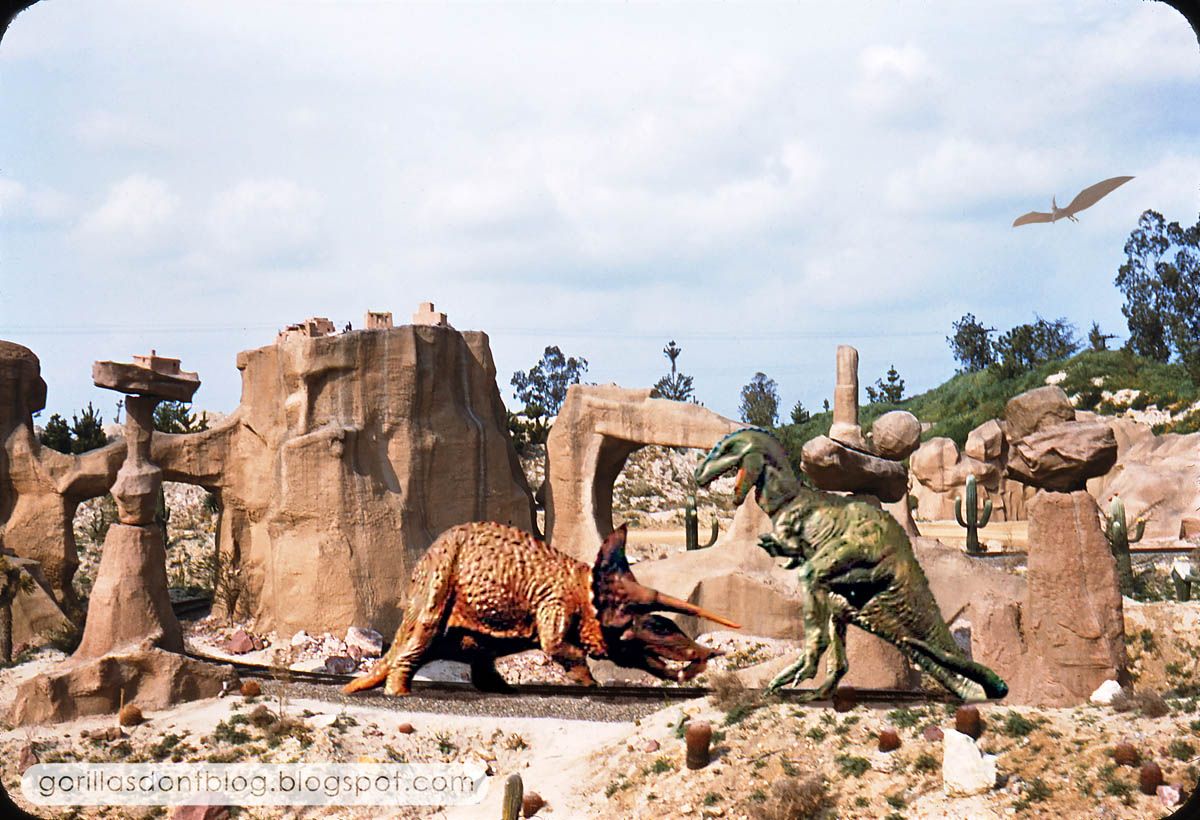 The big blue submarine lagoon is an impressive sight, even when it is devoid of subs. Is it true that the lagoon in Florida was actually smaller than this one? I find that hard to believe.