Today's pictures are among the top-rated - on the snooze meter! Yes, they can't all be winners. But I will give each of them a blue ribbon just for trying.
Well, OK, this angle of the castle looks a bit different than we might be used to; the slide is date-stamped March 1959, though of course it might have been taken before that. At any rate, it appears that Snow Mountain (or Holiday Hill or whatever) is still there. Does anybody know what month construction began on the Matterhorn?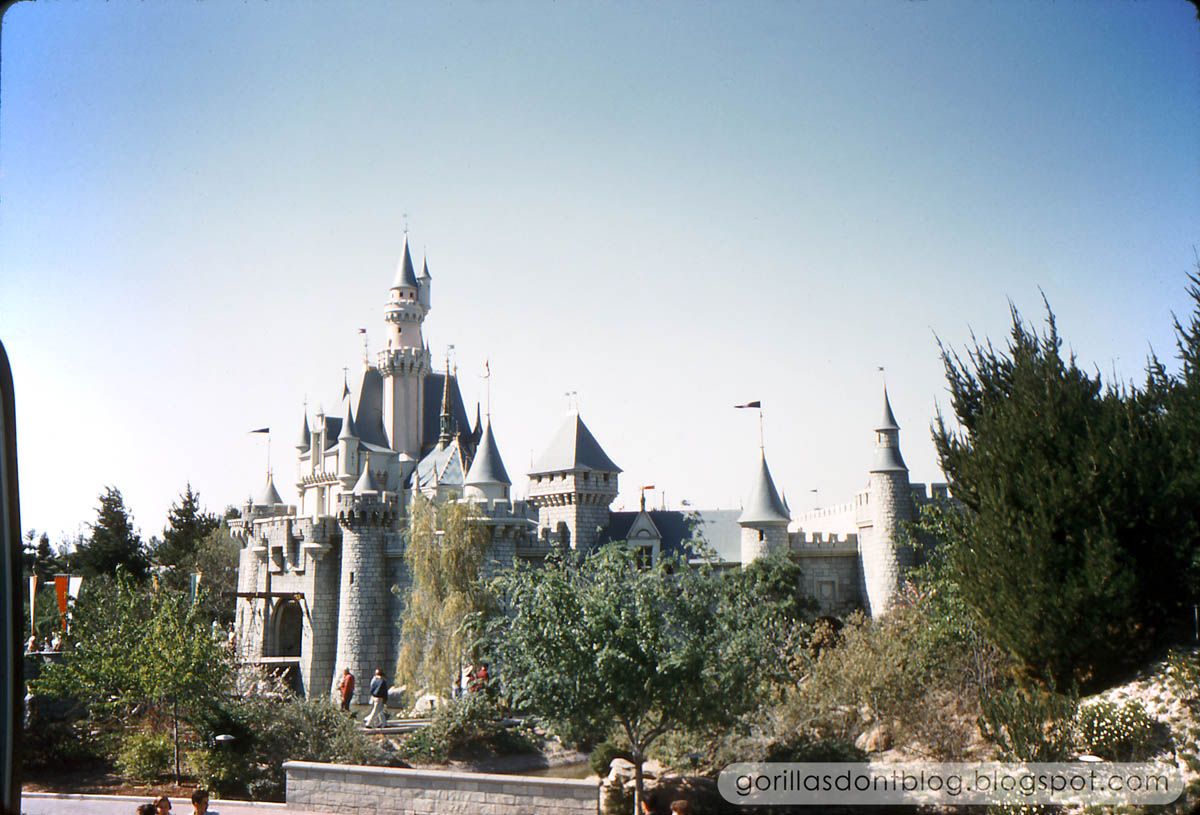 The settler's cabin is really ablaze here; sometimes the flames were less impressive. I've always wondered what the structure was made out of; presumably steel and concrete? Meanwhile, the settler is wishing he had stayed in Virginia, where there was a much smaller chance of finding an arrow in your chest.