Today let's enjoy three photos of the fabulous full-sized steam locomotives at Knott's Berry Farm.

This first picture is from 1960... I'm guessing that the sun is setting and not rising (which way is west?). Old number 41 (the "Red Cliff") looks magnifico! Who doesn't love an old train? If you could only look out of frame to the left, you would see the Calico Mine Train mountain under construction (though nearly finished). Which, in fact, our photographer took a picture of! You'll have to wait for that one though. Always leave them wanting more, that's what I say.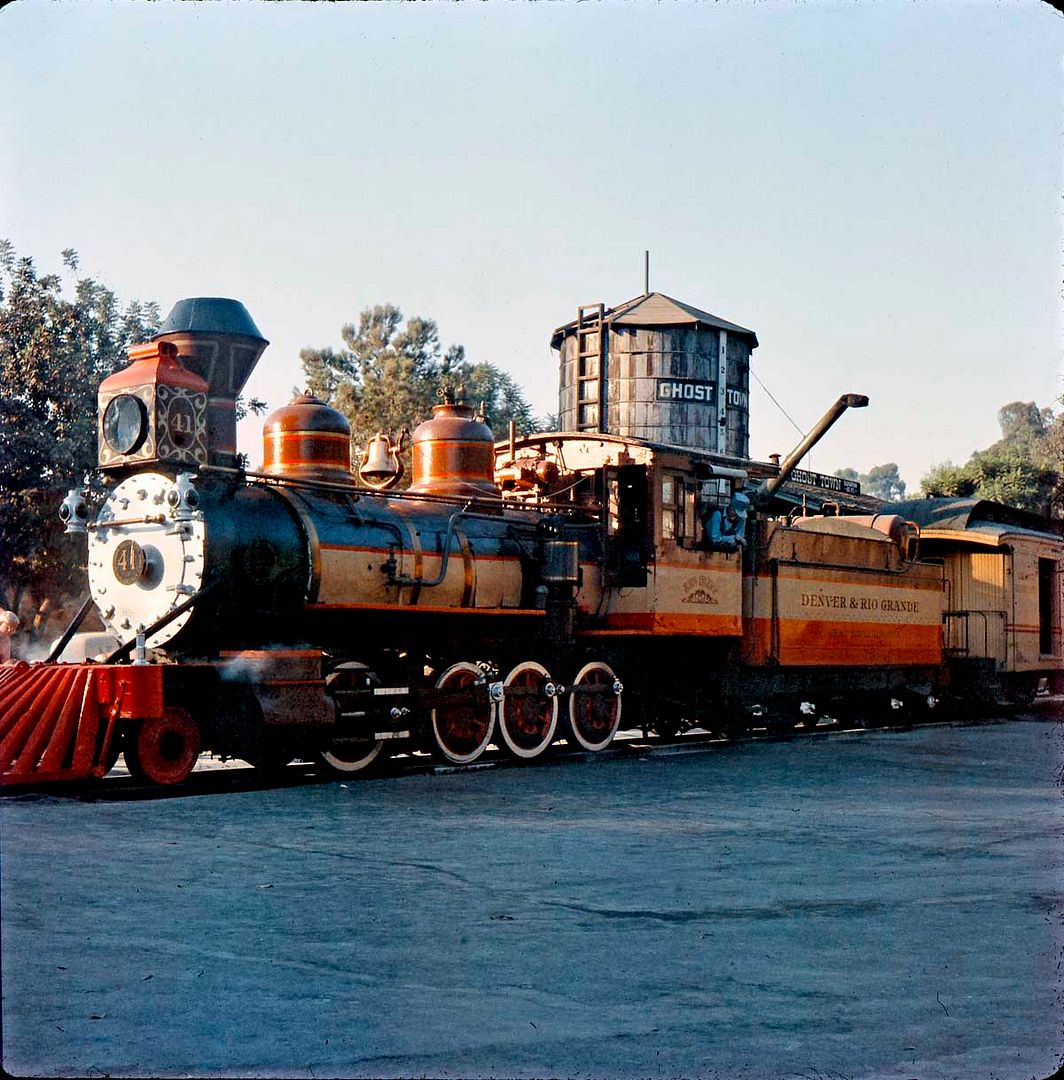 Now it's 1967, and we have a portrait of engine #40, the "Green River". One of the things that has always amazed me about Knott's trains is the way the track cuts right through the park. You could cross the tracks all the time. Wasn't that dangerous? I don't believe that Knott's ever had any sort of depot like Disneyland... let's hear it from the experts!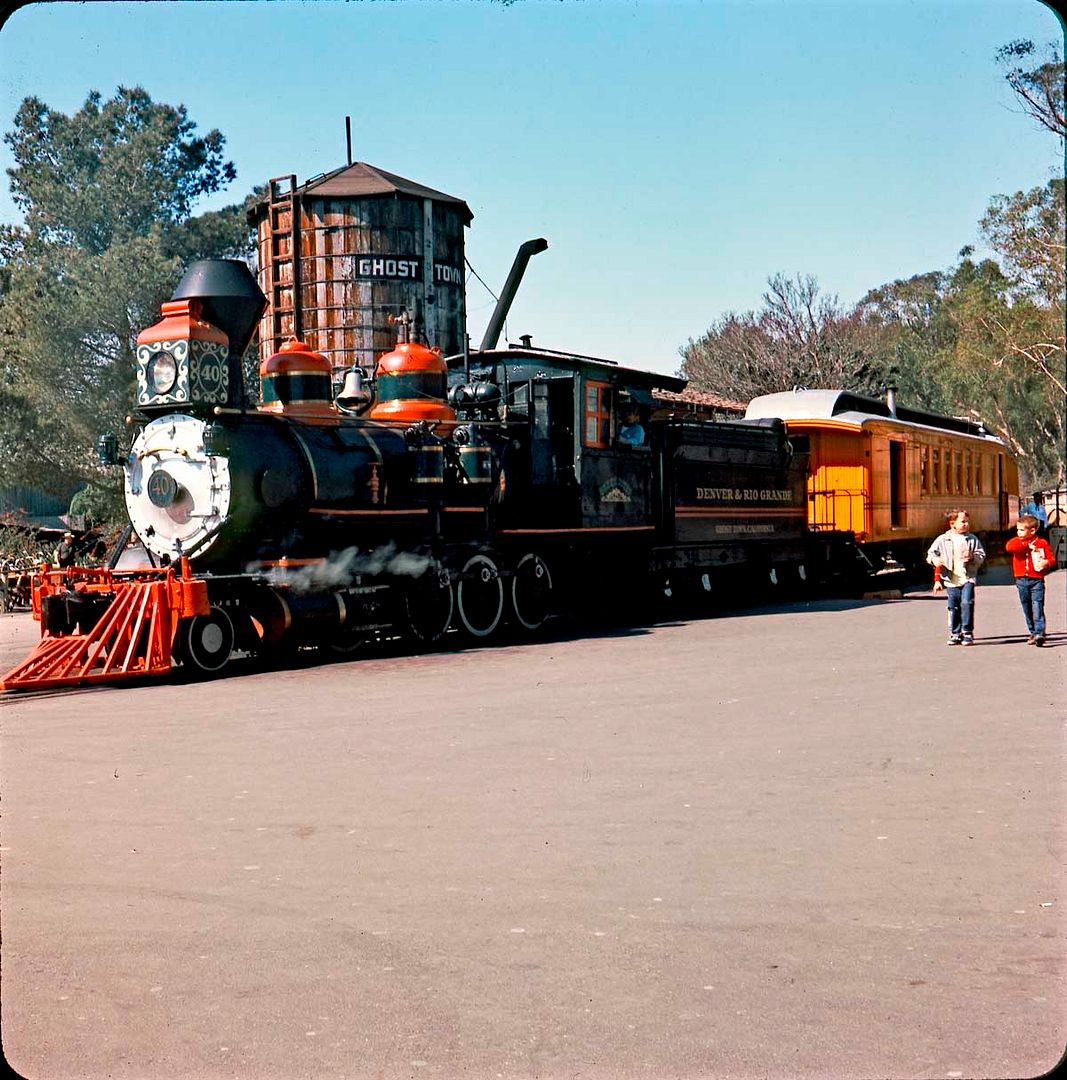 If only this was a stereo slide! Even in 2-D the train looks like it's going to leap off the computer screen. Get out of the way!