Today I am showing off one of my favorite attraction posters of all time...Space Station X-1! Not only is it a fantastic 50's design, but the attraction itself is mostly forgotten. And, since I am very immature, it is not hard for me to imagine being that kid with the silly helmet; mom and dad have somehow managed to get tickets aboard the new space station, and this is our first view from orbit, looking down on the southwestern edge of the U.S. (with a bit of Mexico for good measure). I think I can see our house!

The poster has a bit of wear on the lower left edge, but it doesn't bother me. I've posted a large jpeg for you, so prepare yourself!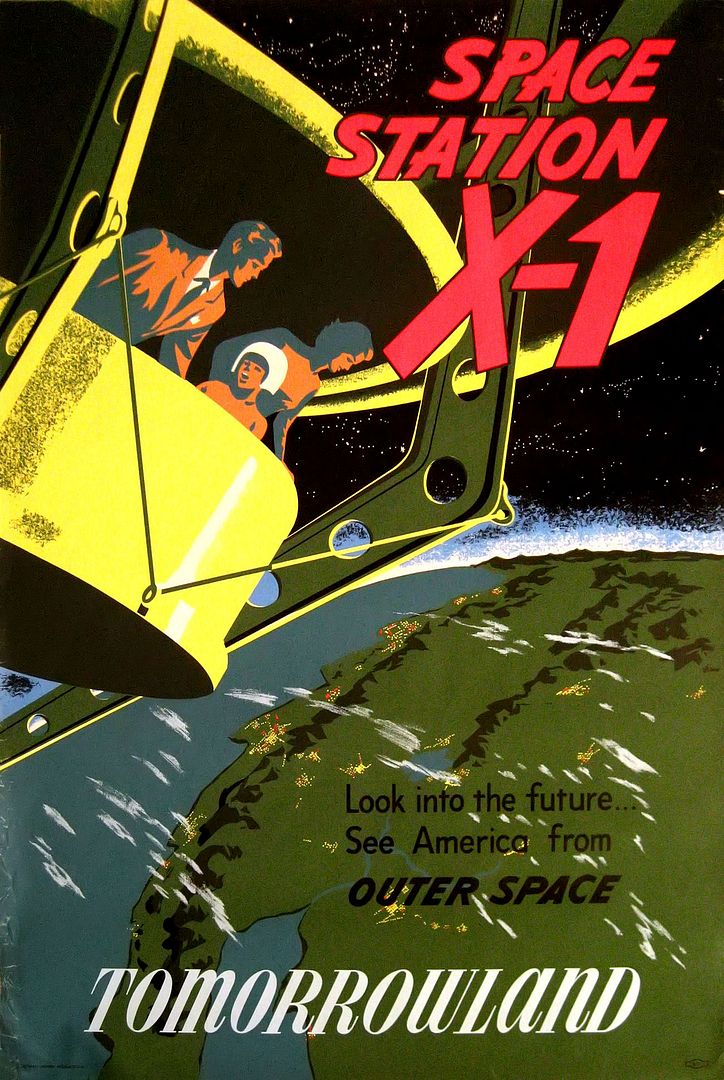 Back in June 2006, Matterhorn1959 (of the "Stuff From the Park" blog) posted a photo that amazed me, a picture showing a variation of the X-1 poster that I had never heard of before. He was generous enough to send me a nice jpeg of his photo and allowed me to show it again here (thank you, Matterhorn!).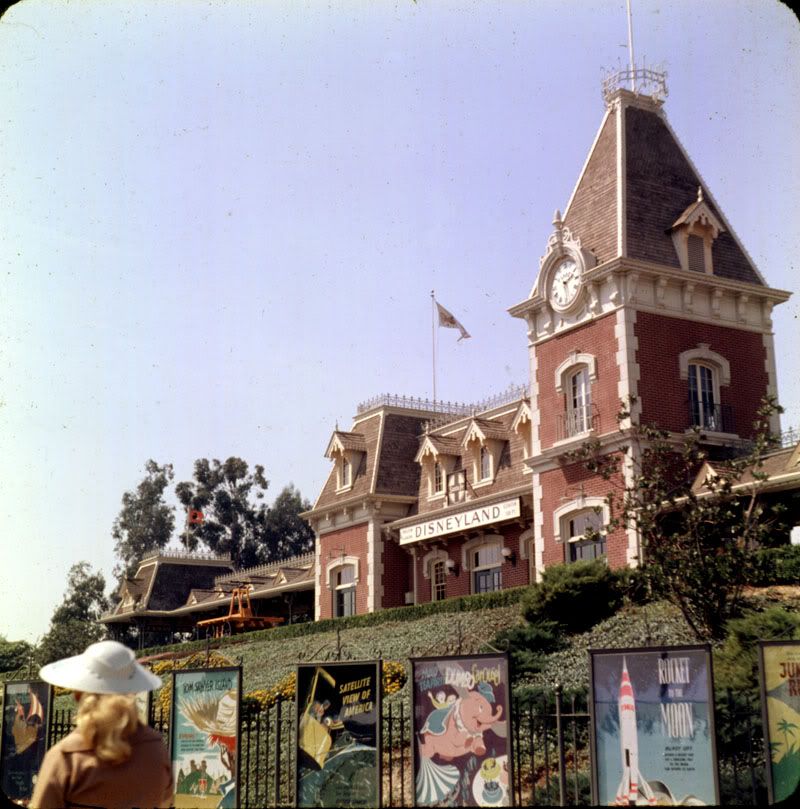 In 1958, the attraction's name was changed to "Satellite View of America". Maybe "Space Station X-1" was too vague to entice guests to come inside? Seems hard to believe. Whatever the reasoning was, new posters were created. I grabbed the image of the poster and attempted to adjust it as much as possible, correcting the perspective. As you can see, the entire upper right is now a black semi-circle with the new name of the attraction in bright yellow letters (the purplish, wavy shape is a reflection off of the plexi that protected the poster while it was on display). It's super rare, and I have never seen one of these for sale. I would flip if I could find one, but am very happy to own the original "X-1" version!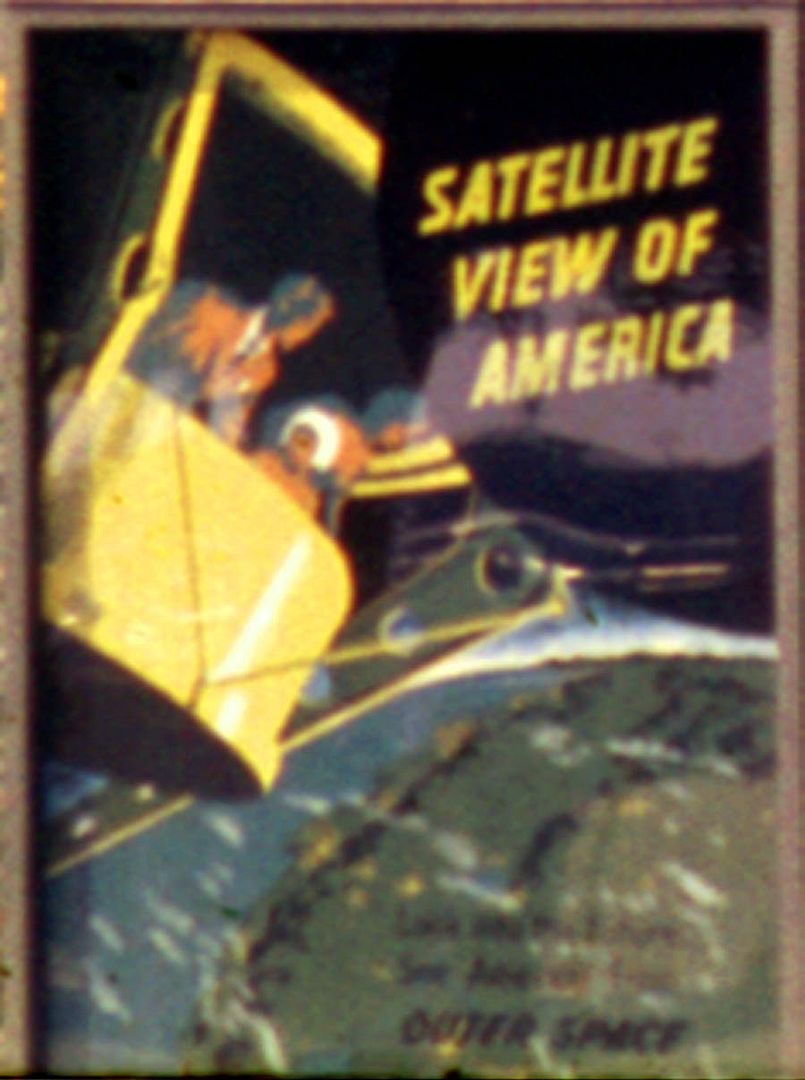 Many thanks to Matterhorn1959 for sharing his great image!