If you had any idea how many vintage photos I have of the Indian Dance Circle - - it's crazy. I don't even know what to do with them all. I keep finding more. Remember that scene in "The Sorcerer's Apprentice", where Mickey is beseiged by brooms? Well, that doesn't have anything to do with anything. Why are you thinking about that movie? Anyway, one way or another you're gonna be seeing a lot of dancing Indians. Forgive me.

First picture: the last rays of sunlight dimly illuminate the Indian Village. A meager crowd, unafraid of the zombies who will soon emerge from the darkness, await the final display of tribal dancing.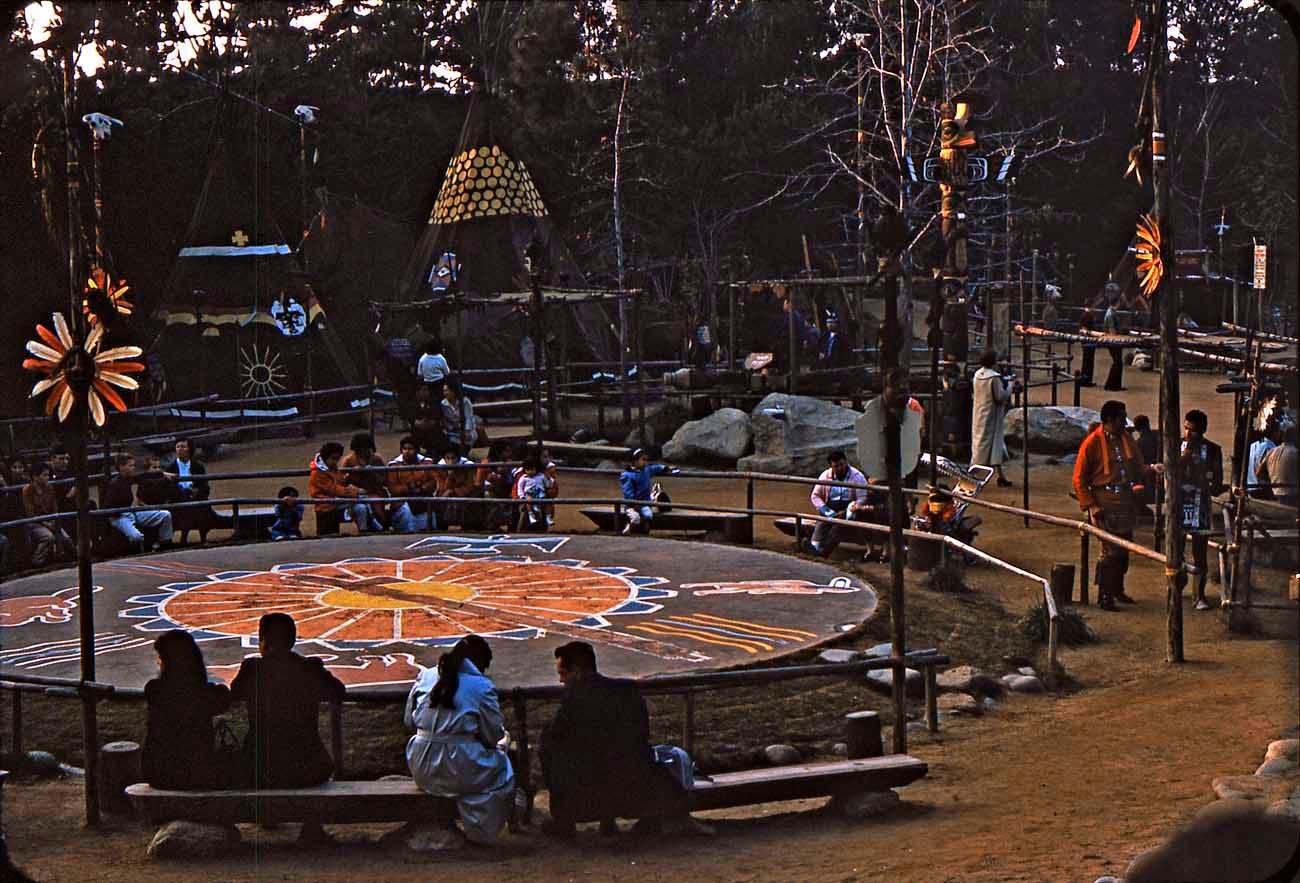 My mom taught me to never run with scissors, and I'm pretty sure she wouldn't be too thrilled about dancing with a bow, either. Those children in matching blue coats at the foot of the "stage" are watching with mute horror.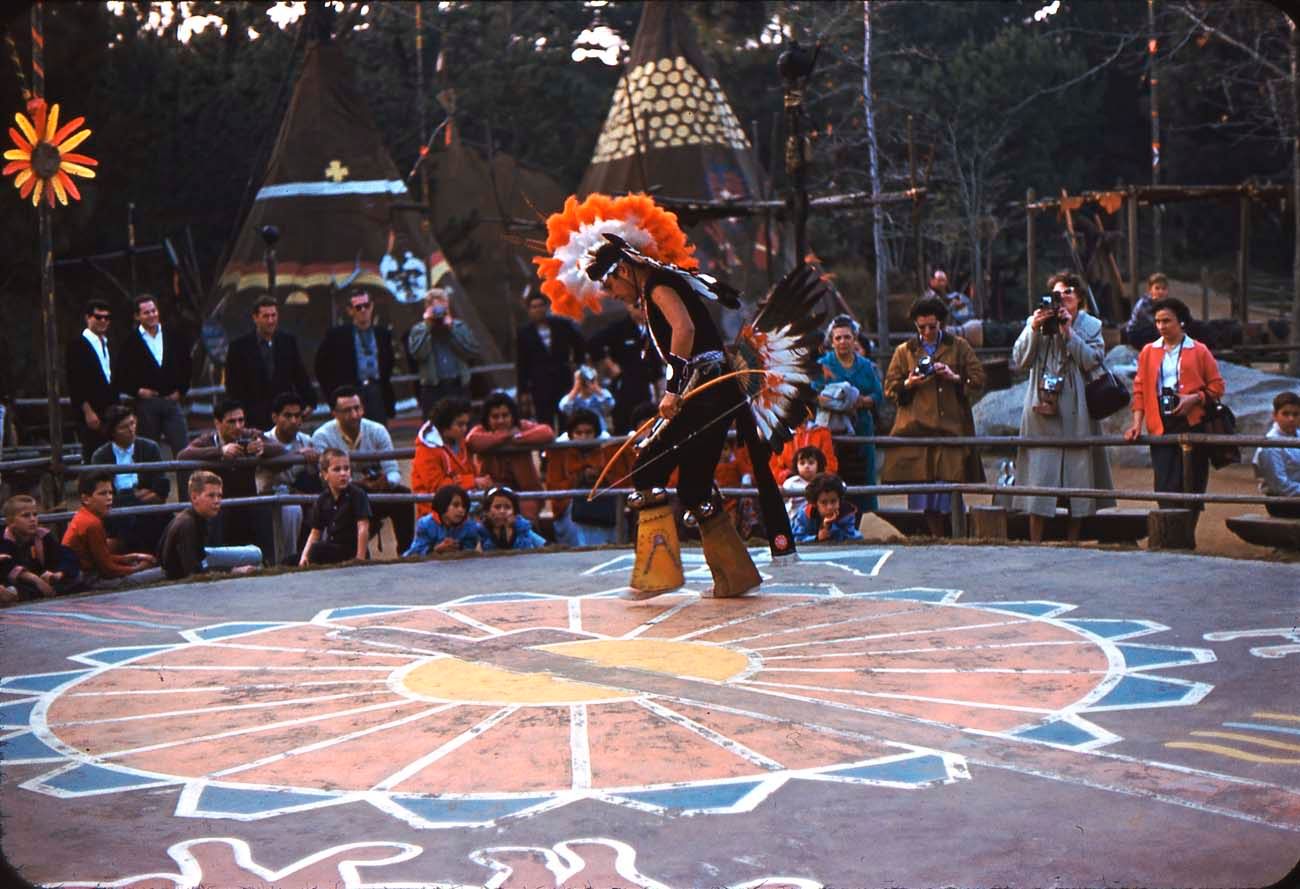 Let the wild rumpus begin!