I would like to climb the Matterhorn someday... the Disneyland version that is. Imagine the view from the peak! The next Disney suite should be at the top of the concrete mountain. In this photo we can see two intrepid climbers descending, they are lucky to be alive. There were three of them on the way up, but they had to eat the other guy during a freak snow storm. It's tragic, but the will to survive is something to be admired. Watch out - - those survivors now have a preference for human flesh!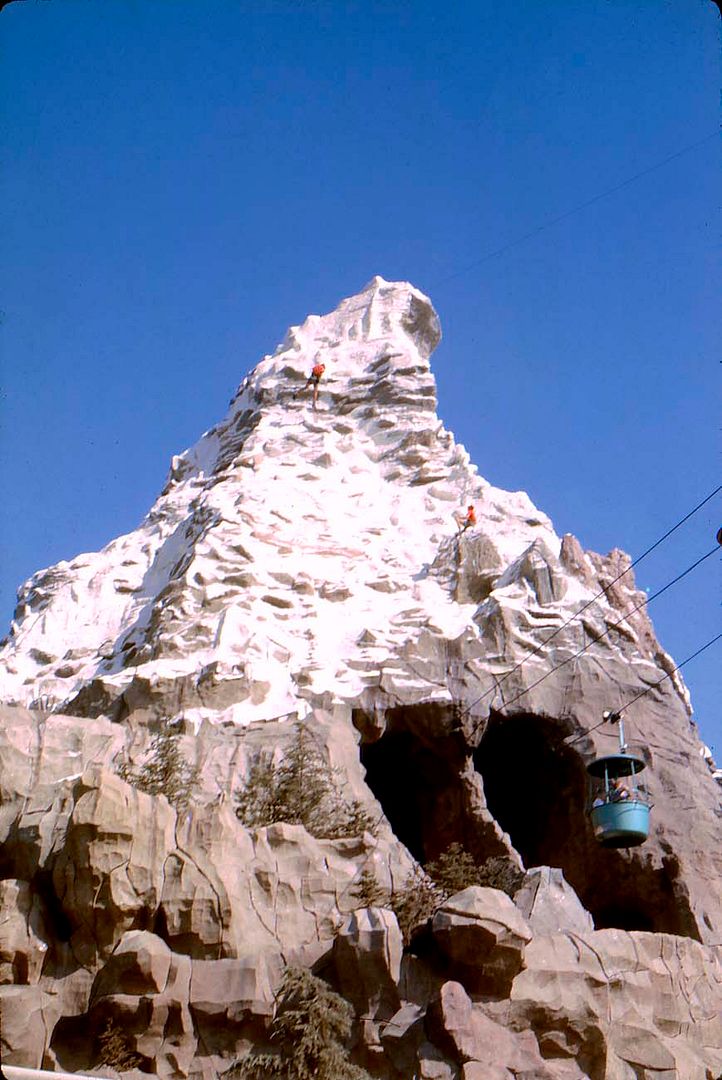 This photo is a favorite in spite of its blurriness... the sight of the family of ducks (complete with fluffy ducklings) relaxing on the backs of the crocodiles is a wonderful one. Just keep on laughing while those crocs are munching on you, why dontcha!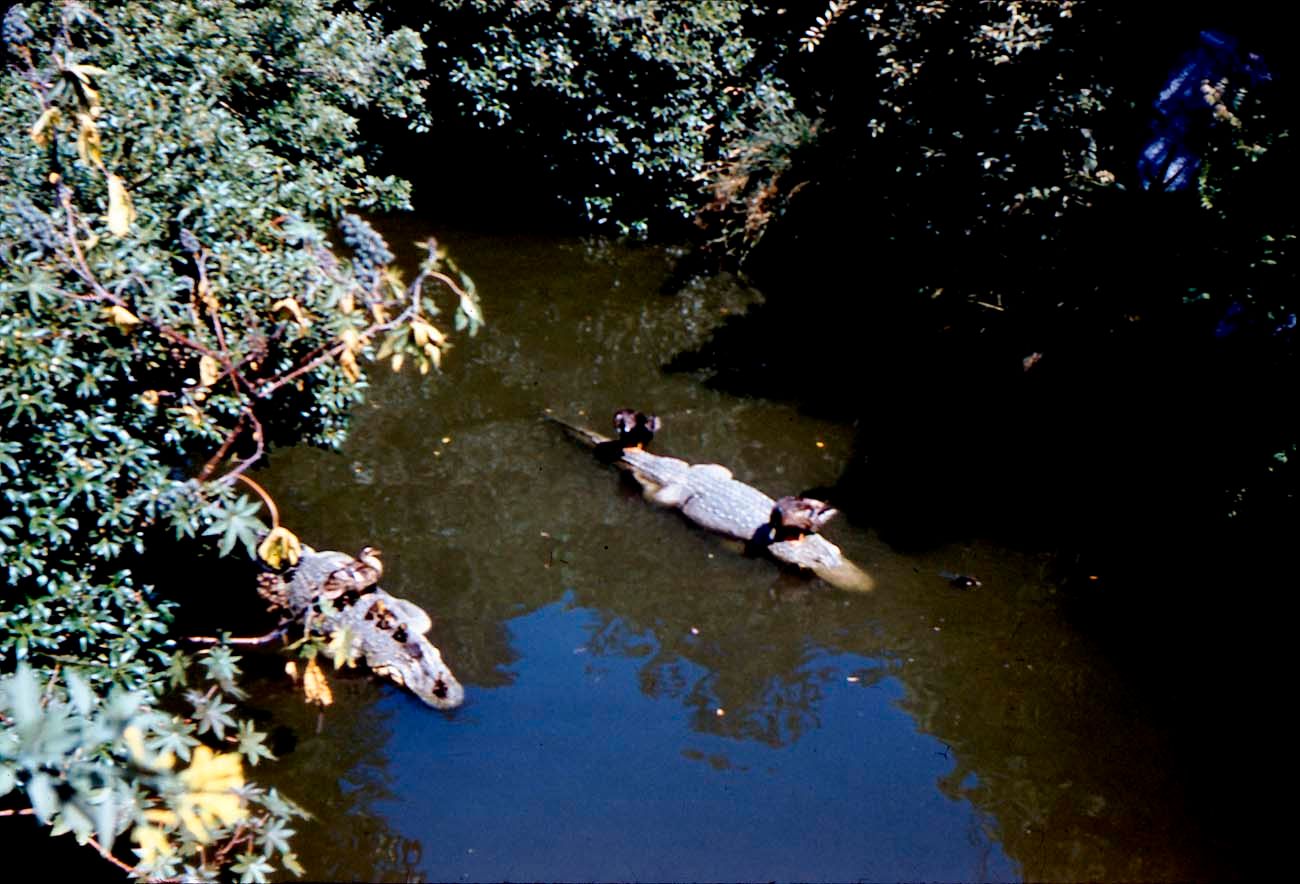 When they're walking on the ground, a group of Dumbii are known as a herd. When they fly, they are a flock! A flock that you don't want to be under for any reason.