The designers of Tom Sawyer Island knew that a rickety bridge or two would add a whole lot of fun and visual interest to this land within a land.

Here's the suspension bridge, see how popular it is? Adults are obviously enjoying the experience as much as the kids. I can almost feel the swaying, the vibration of dozens of other footsteps, and the sound of laughter. Look at the hillside beneath the bridge...are those some kind of rustic steps for gardeners and other maintanance people to use?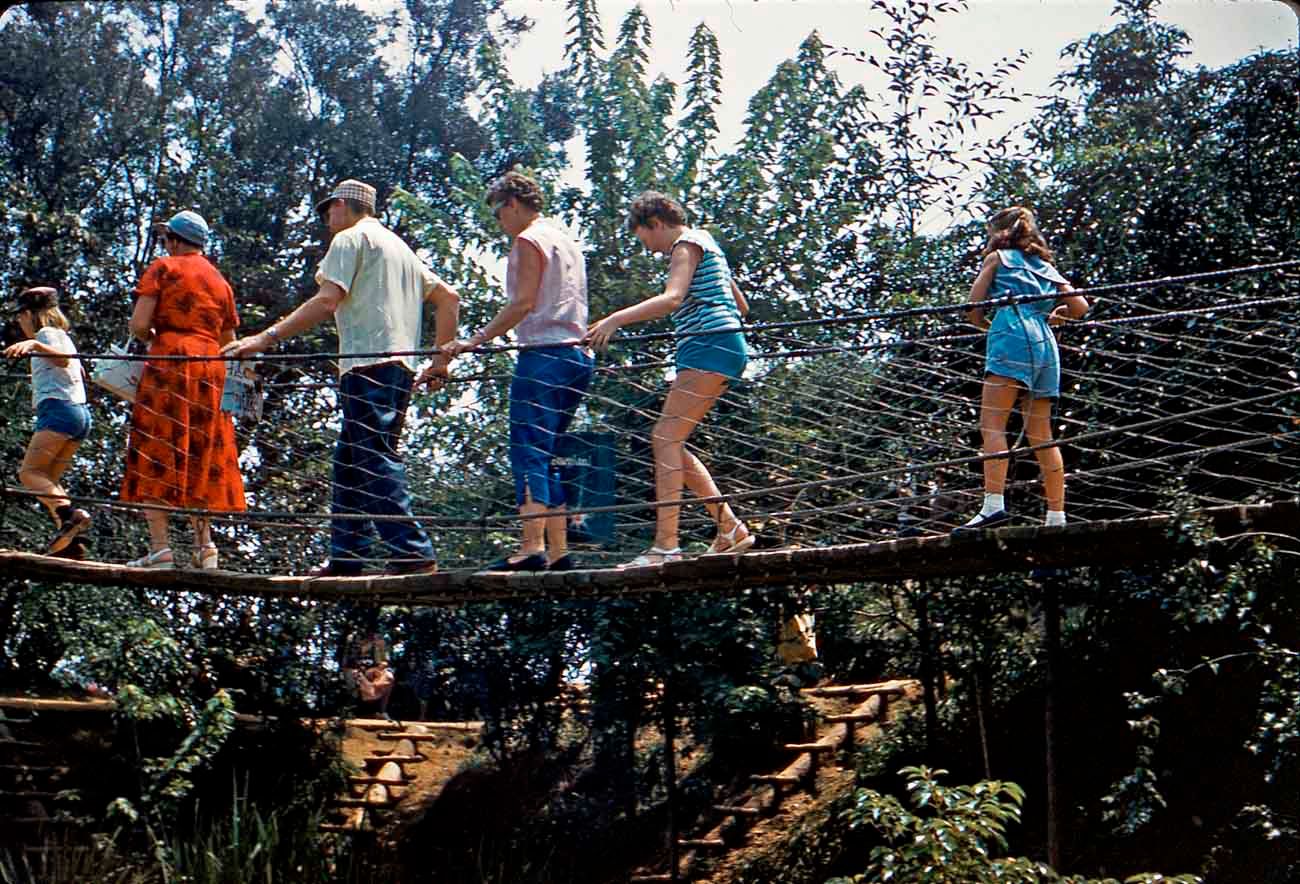 Early photos of this floating barrel bridge amaze me, mostly because there is nothing to prevent people from falling through those wide-open sides. It HAD to have happened, seriously. Kids being kids (and adults being just as clumsy)...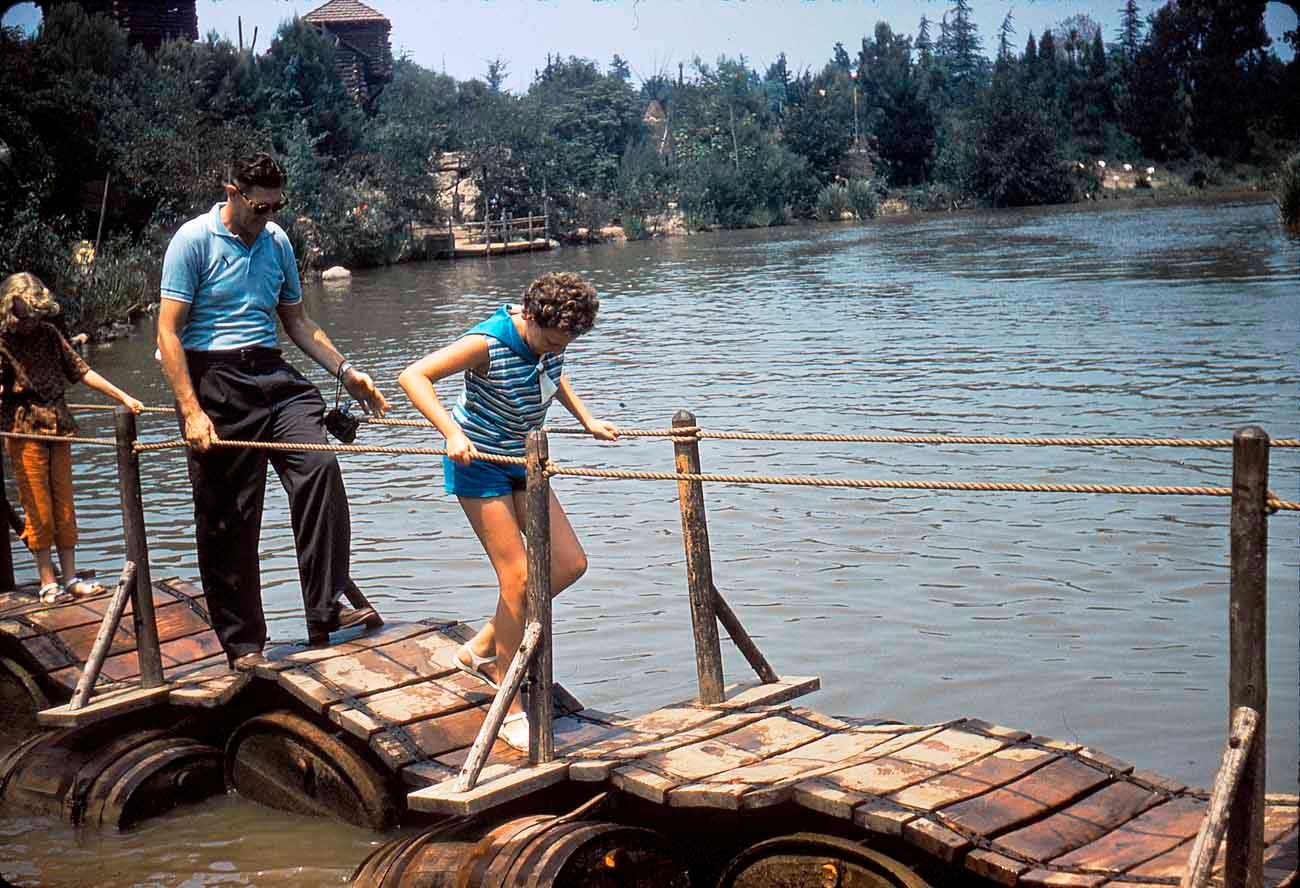 Apparently mom decided she would be happier on solid ground, so she took one picture through the foliage. Notice how wet the wooden planks of the bridge are...I've seen more than a few kids jumping up and down on the bridge trying to make as much splashing as possible.