If you ever passed through Thousand Oaks back in the 50's and 60's, there were so many sights to see. Sheep! Cows! And lots of rolling hills covered in (what else) oak trees. But there was Jungleland too! I posted a few photos before, take a look at those if you want.

Here's something you don't see every day! A heffalump standing on two legs. What's the big deal, I do that all the time. This picture really brings back those faint memories that I have when I visited Jungleland as a child. Here's a specific odd memory...as the rare and exotic animals entertained us in the caged arena, I found myself entranced by a squirrel running back and forth along a wire overhead. Kids!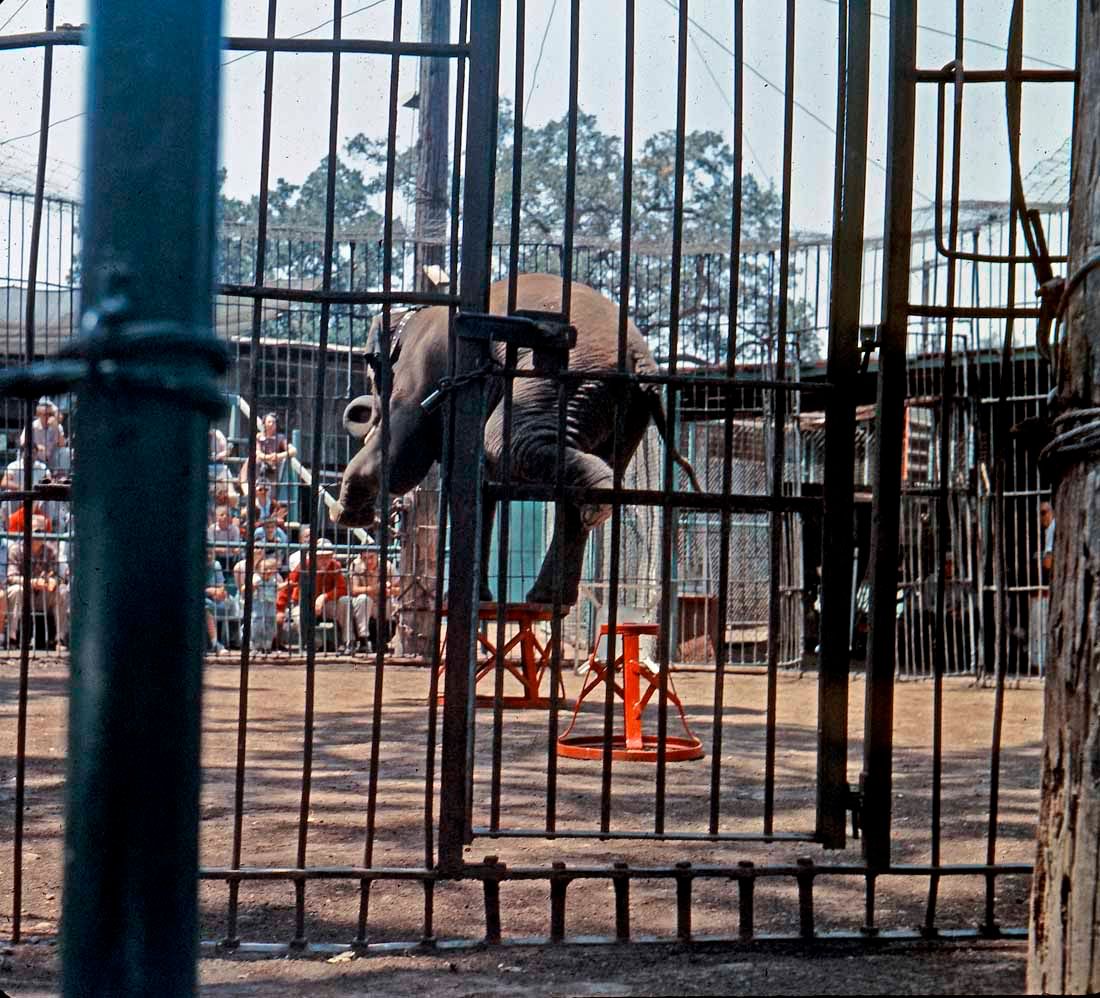 This lucky lad is someone we've seen before at Knott's, Disneyland, and Santa's Village, although he is a bit younger here. I'm pretty sure that the big cats did their thing in this cage, and have no doubt that if you got nice and close, one of them could have reached through the bars and taken your head off. Now that's entertainment!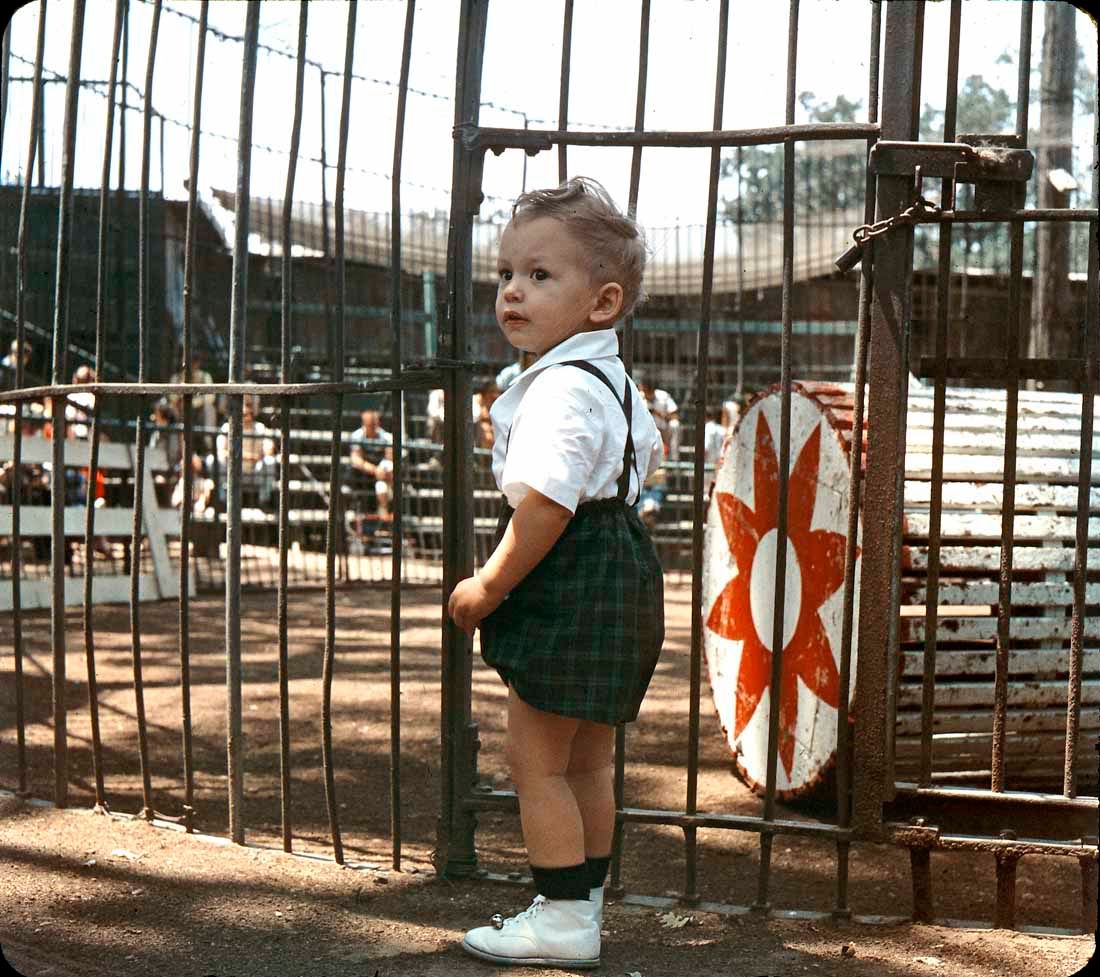 While you can't see much of Jungleland itself in these final photos, you can still sense the kind of place it was. Kids could burn off some energy playing on some of these simple rides under the shade of oak trees. Some of those trees are certainly still there, I drive by the former location of Jungleland fairly often, since my folks live in Thousand Oaks. Now it's a performing arts center with a neighboring shopping mall.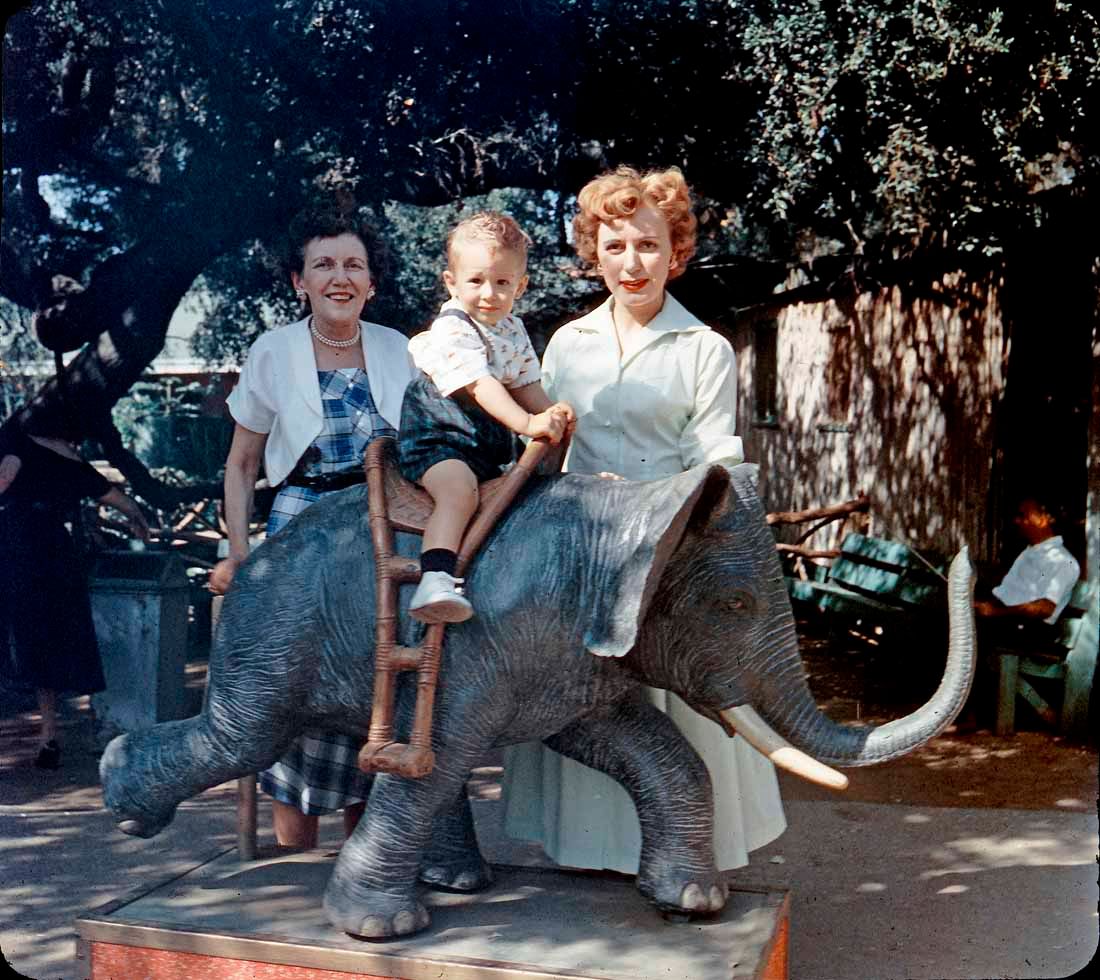 What is that critter in the cage, a hyena? Anyway, dad finally makes it into the picture...he must have been quite the amateur photographer, preferring larger-format slides. I feel a fondness for this family, having seen them in so many slides, looking for all the world like the ideal California family!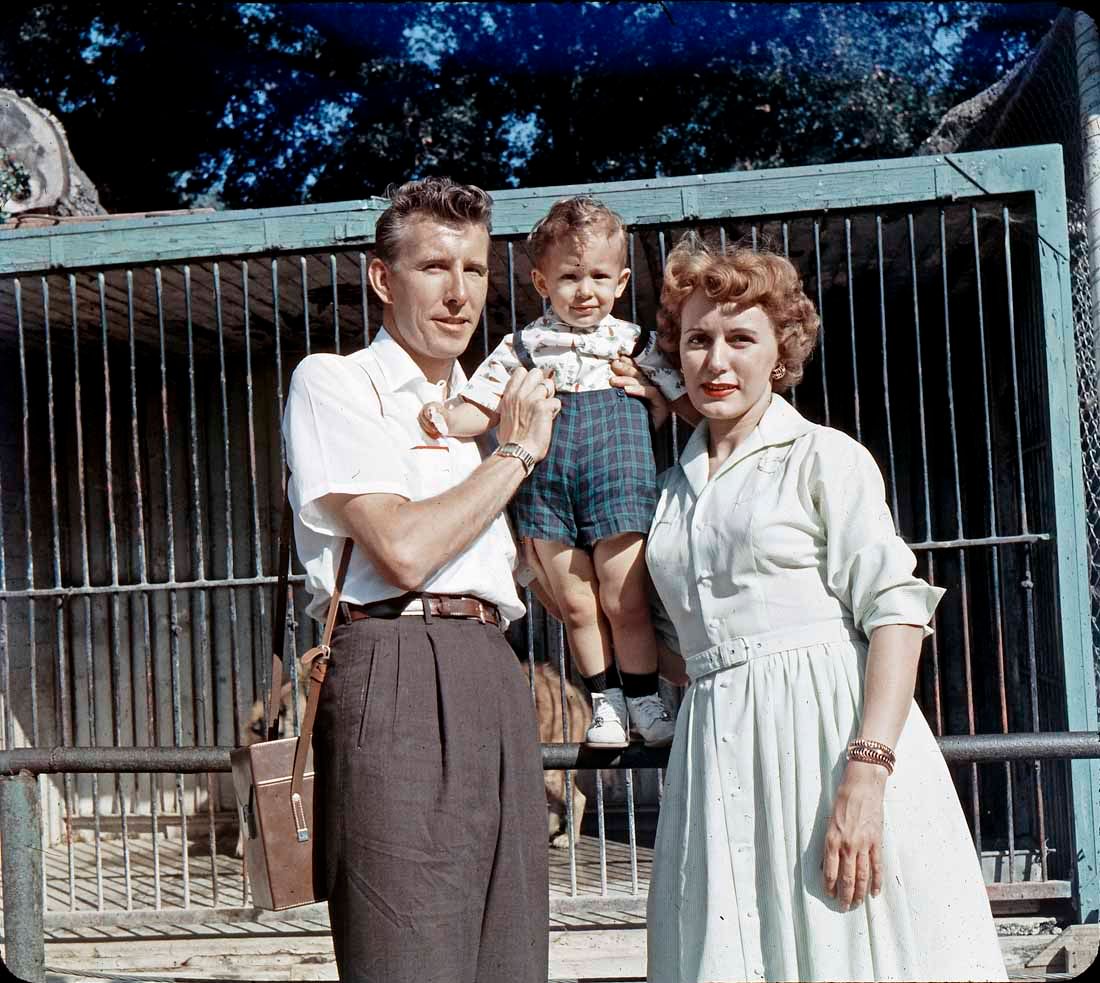 And finally, there doesn't seem to be much Jungleland stuff out there, but I do have this fun pennant, probably from the 50's.