"It glides as softly as a cloud!"

It's hard not to think of the classic "Monorail" Simpsons episode when I see pictures of Disneyland's attraction. The guy who took these two photos was fascinated, since I have at least eight more photos of the Monorail from this location alone. Do you care enough to see them all? Whichever the case, you will see a lot of photos from this 1961 lot, there were around 200 Disneyland slides in the bunch. Stay tuned.

Anyway, here it comes, that funny looking one-legged train. And it's yeller...YELLER!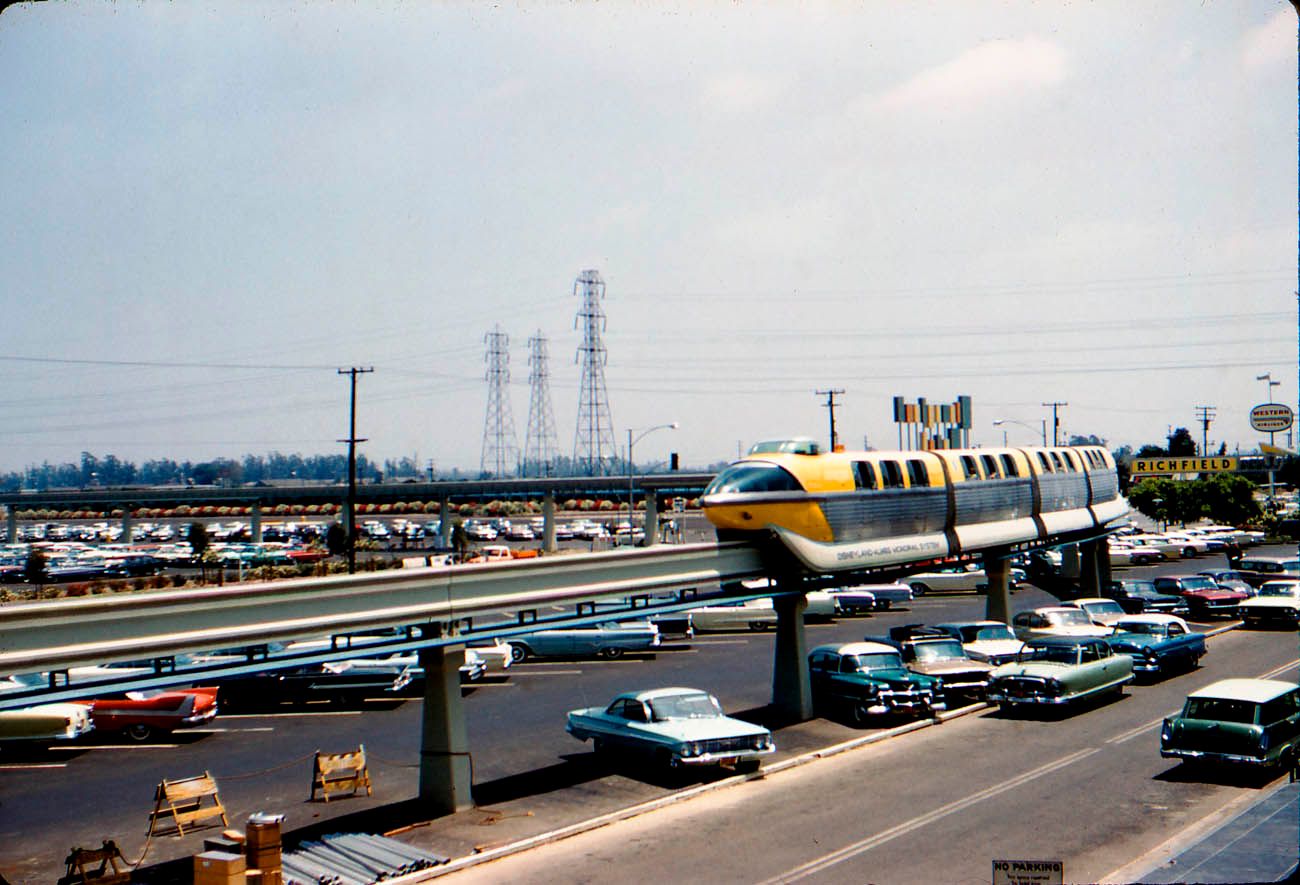 It's close enough to throw your chewing gum into one of those open windows. I double-dog dare you.