Here is an unusual photo showing the interior of the Coke Corner. It was a very dark slide, and it got a bit grainy when I lightened it up. But it's worth it, I love the fancy marble counter and stained-glass lamps...pretty fancy for a place to buy some fizzy sugar water!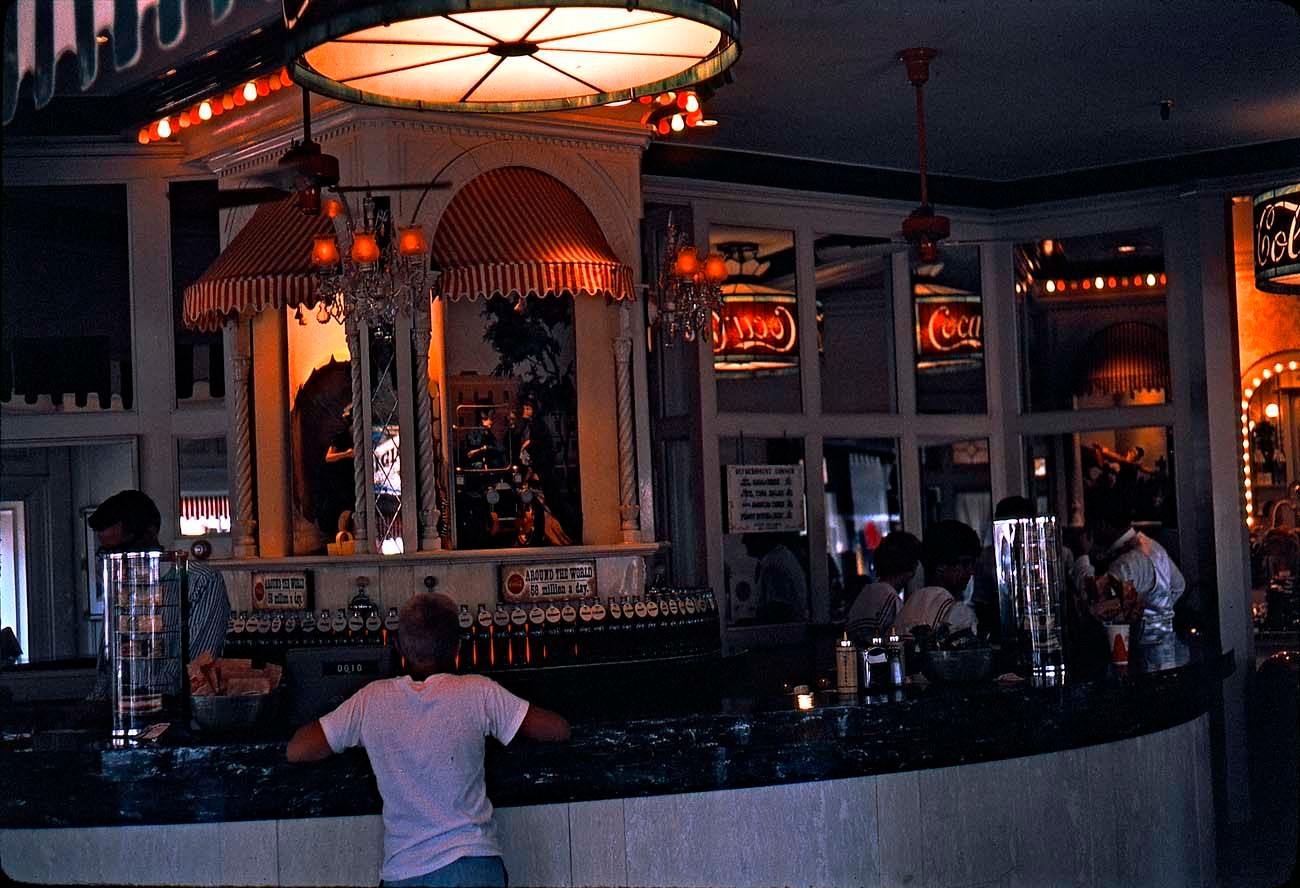 Check out the little scenes over the back counter...I can only assume that they had some sort of limited movement, like the windows on Main Street? The kid at the counter has just run up a bill of 10 cents. Note that the sign says that over 58 million Cokes were sold each day back in 1961 (what could the number be today?). Pretty unbelievable. Let's see, 58 million times ten cents - - that's over eighty dollars a day!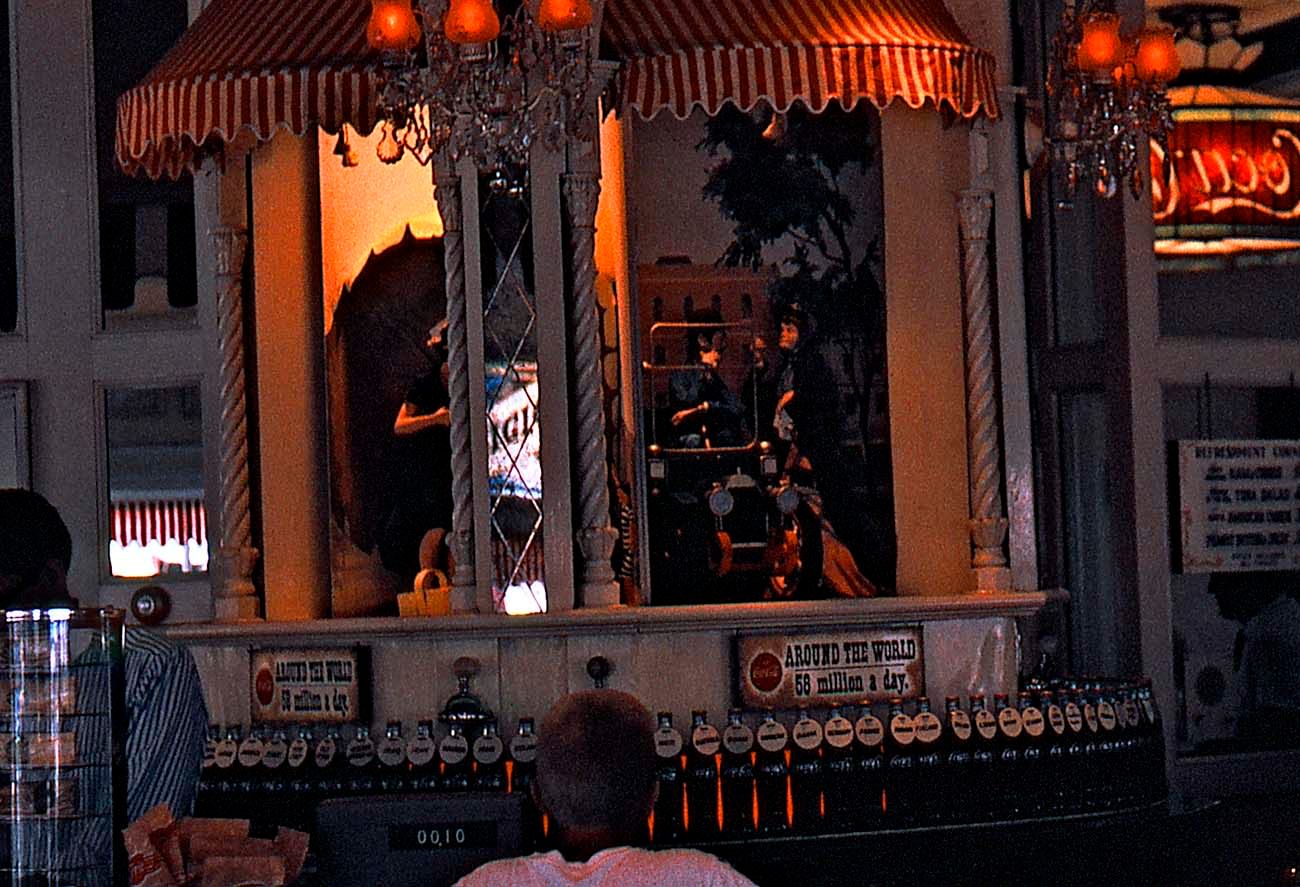 From the same lot comes this slide, which was labeled "Cutie in Disneyland". Well OK! You be the judge. To me, it looks like this girl is considering using her purse as a lethal weapon, and I for one would not mess with her.