Raise your hand if you want to see some vintage photos of Knott's Berry Farm! You're not raising your hand, you're just sitting there. What gives?

I love this strangely-colored photo of one of the big, shiny locomotives at the berry farm. This is the "Gold Nugget", it got its name because it was actually carved from a single giant gold nugget. The engineer (?) is adjusting the flux capacitor, if I know anything about trains. The yellow passenger cars are bigger cousins to Disneyland's! I still have vivid memories of boarding them, and being just a bit nervous when the train was "robbed", and the thief looked right at me! But he must have figured that I probably didn't have much cash on me, because he walked right past.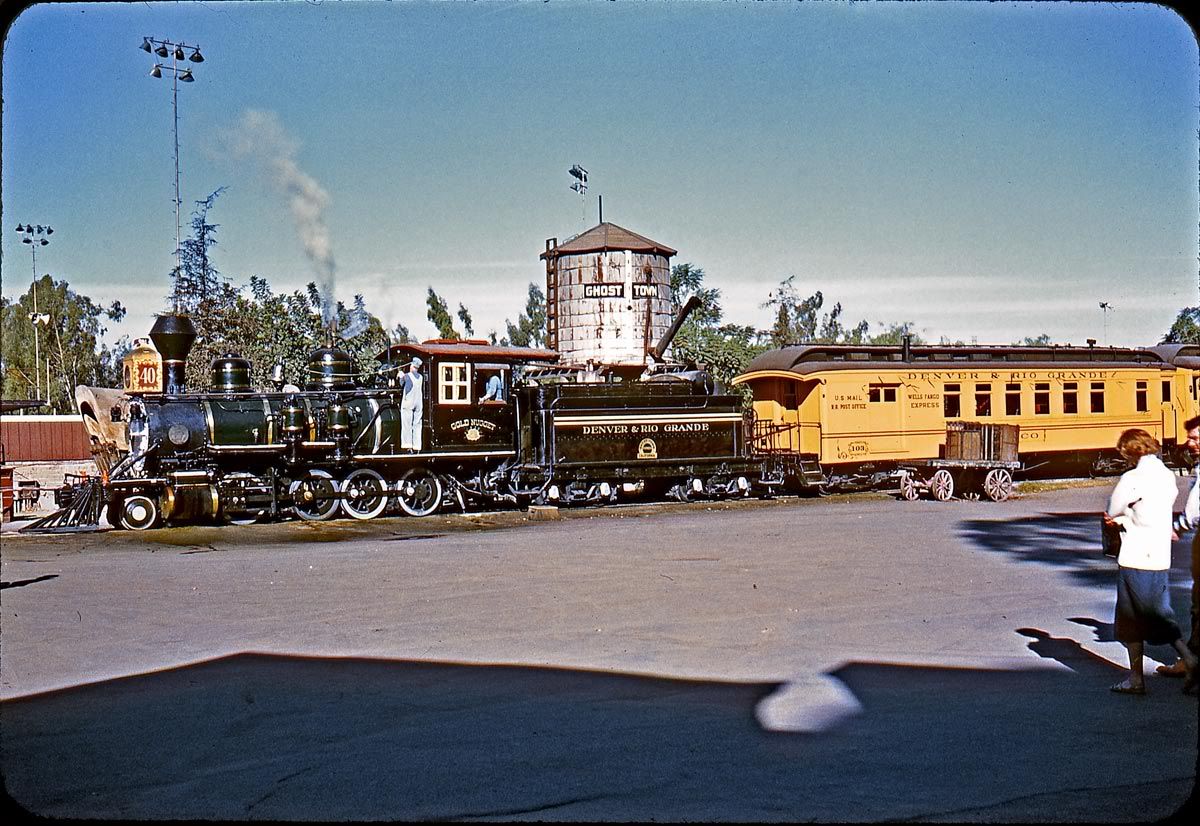 How many amusement parks let you pan for a few specks of real gold? This great photo shows the setup in nice detail; there are plenty of extra pans, a few old coffee cans (wonder what those were for?), a towel (self explanatory), and a walrus. Ha ha, made you look! My primary memory of this attraction was that, just as I felt like I was getting the hang of panning for gold, swirling the water and the dirt just so, one of the prospectors would take the pan from you and finish the job. I guess most kids would spend all day there without a little help! Notice the little girl, interested in the water as it pours down into the trough.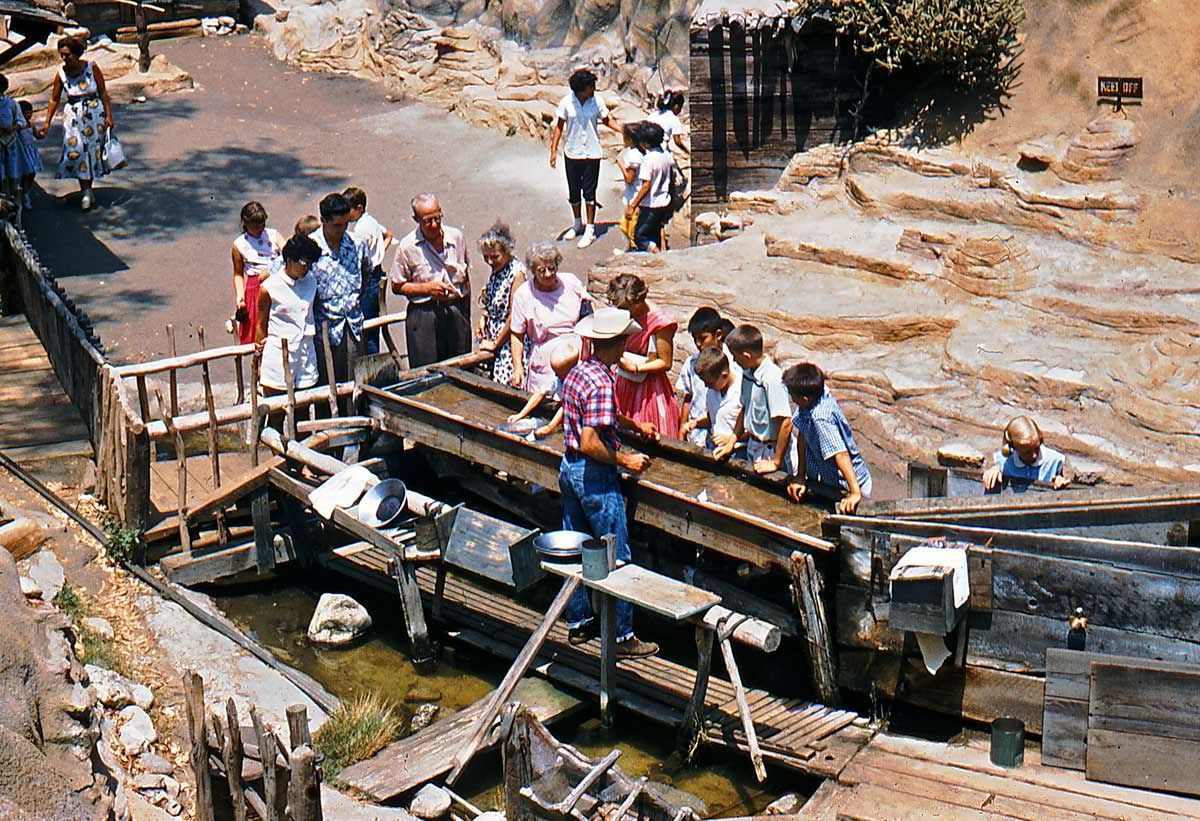 In case you wanted to get the "lay of the land", here you go!