In spite of some annoying light leaks, todays photos are nice early views of the Mark Twain (from sometime within the first month of Disneyland's opening).

This one is my favorite of the two, I guess because I love the early, undeveloped Frontierland. Why? I don't know, it doesn't make much sense! If I went to an amusement park and found a large chunk of it was just dirt and weedy shrubs, I might not be too happy about it. But, this is early Disneyland after all, so all reason goes out the window.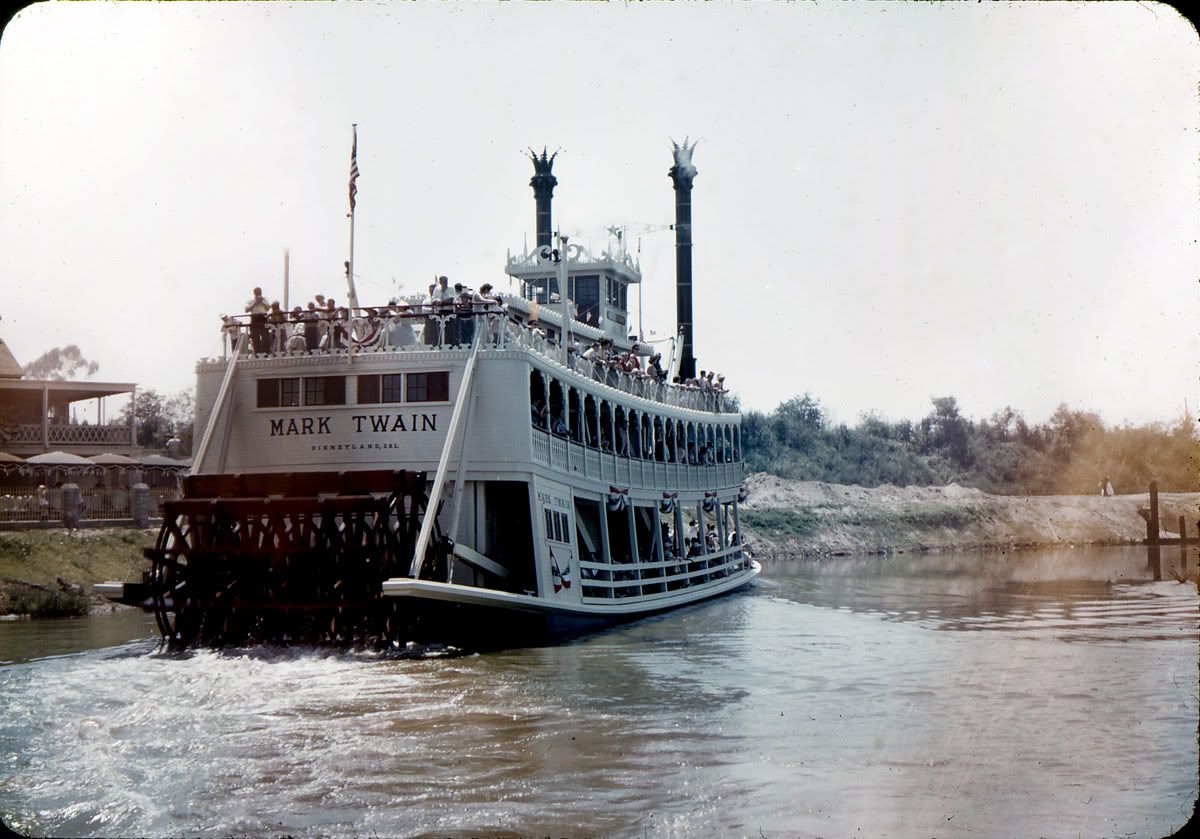 Here's a nice closeup detail, more about people-watching than anything else.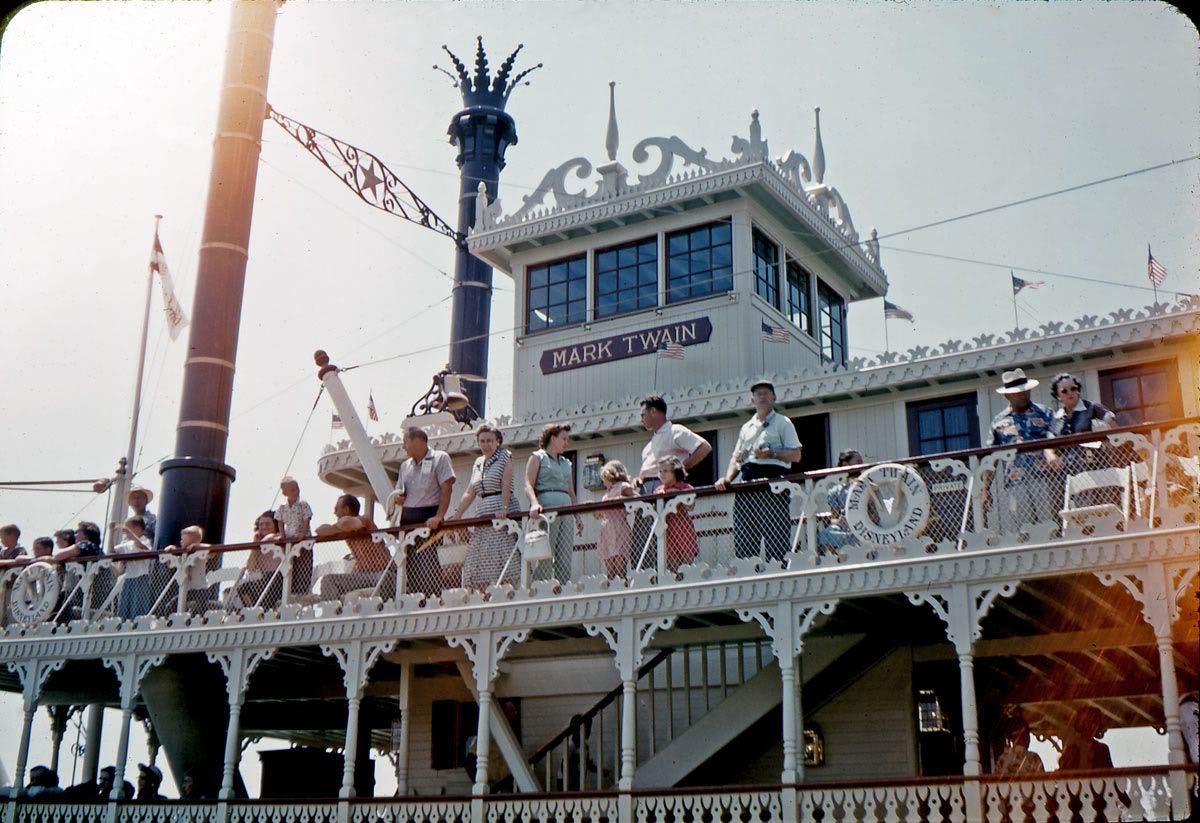 Sorry for the quickie post, things have been busy lately!