Did you know that the 50-star version of the United States flag made its debut in July 1960? I'm not sure why it took so long, because Hawaii had been the 50th state since the previous August. Anyway, there's a li'l factoid for you to start your day!

Today's three photos were also taken in July 1960, starting with this shot of the Motor Boat Cruise loading dock. The Motor Boats replaced the notoriously unreliable (but cool looking) Phantom Boats, and lulled countless guests into a deep, relaxing slumber as they puttered around. It didn't matter if they were asleep, the boats always returned home. Like magic!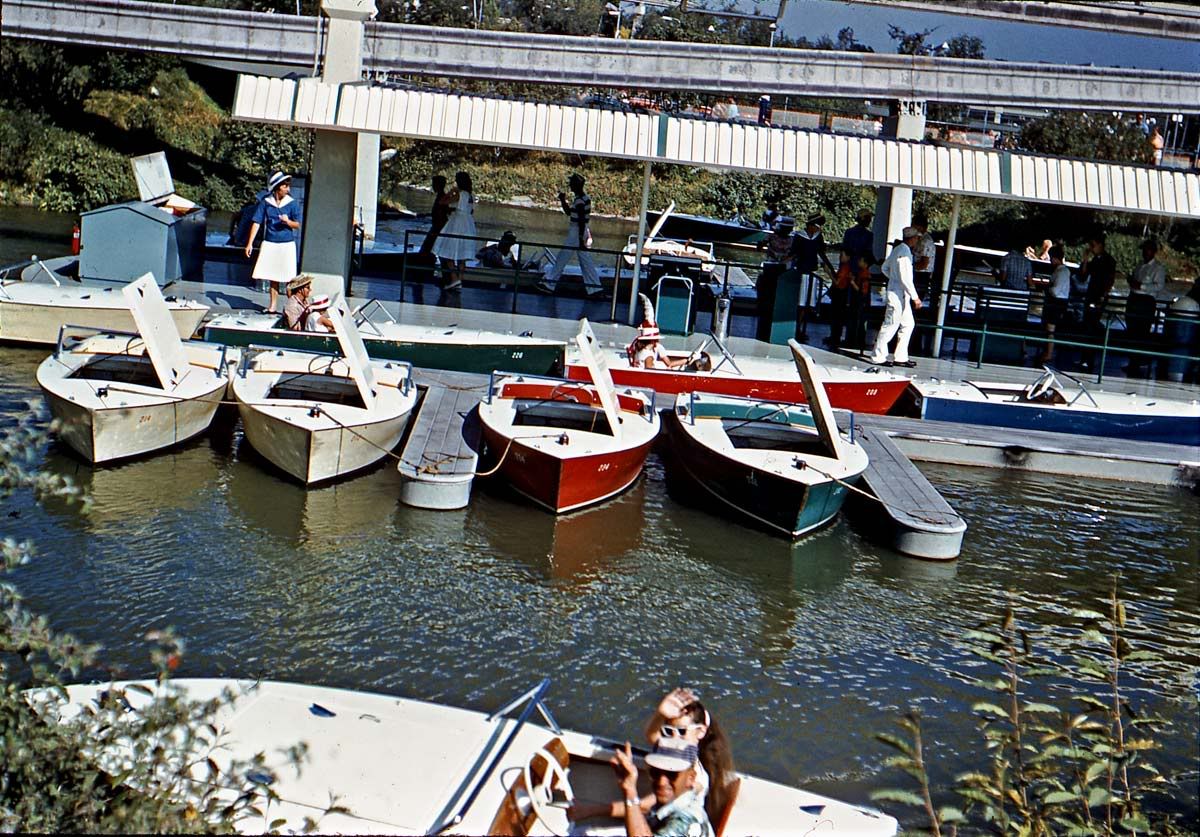 I'm not sure how many people truly appreciated the spirtual nature of the dances performed by Disneyland's Native Americans, but this amazing photo shows this particular dancer summoning an eagle (OK, it could be a pigeon), visible in the sky. Pretty impressive, just like when Aquaman summons the fishes of the sea to do his dirty work.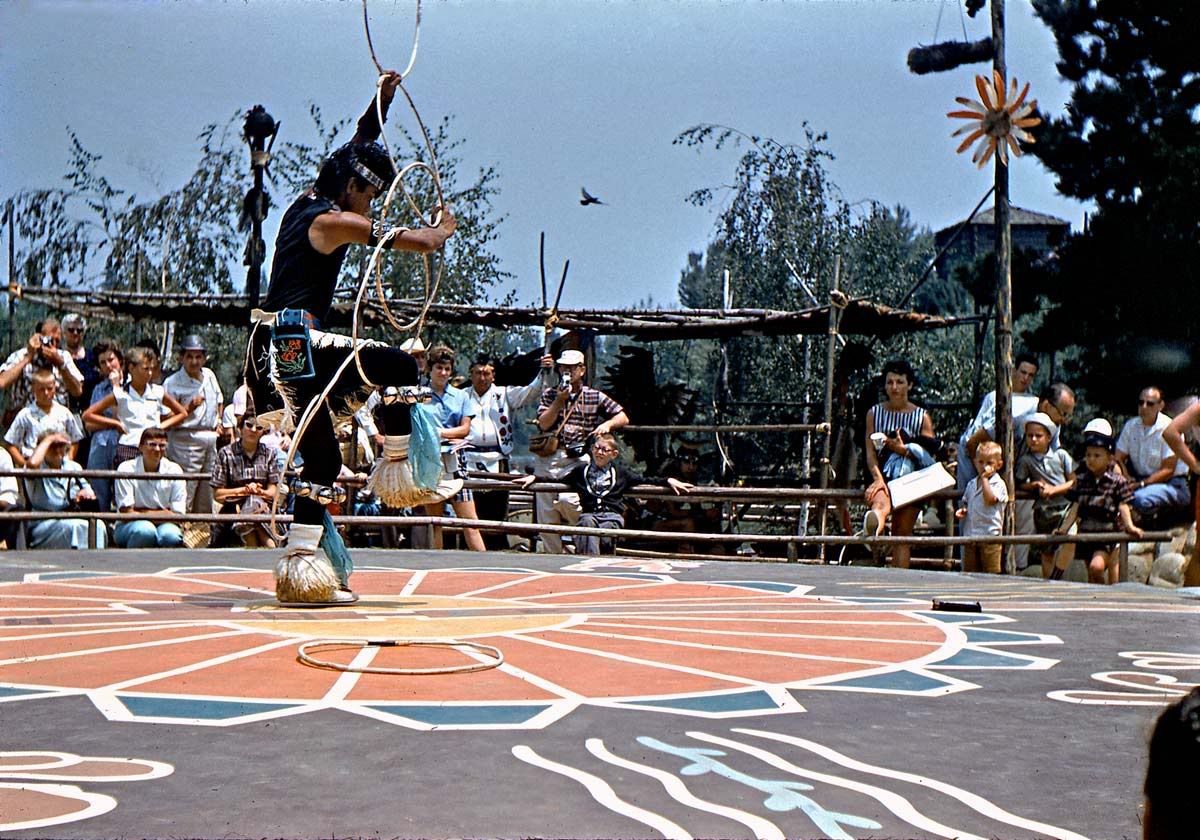 How do they keep the Mark Twain so sparkling white? My steamboat is always so drab and gray. It's embarrassing. Frontierland looks verdant and lush here, and the Twain is churning the water impressively, probably chopping up a few ducks in the process. You can just see part of the bright yellow banner (to the right) announcing the path to the Indian Village where you could see the guy in the first photo doing his thing!