It's been a little while since I've posted any vintage souvenir slides. Maybe you don't care! But that's what I'm posting today.

Here's a great view of the C.K Holliday at rest at the tiny Frontierland Station. I love the modest scale; but they've still gussied it up with some nice gingerbread details. Notice the raw, fresh wood on the water tank, it looks like it was built very recently. To the left of the tank you can see one of the teepees of the early Indian Village (is that a pair on nuns walking past??), and a corner of the adobe side of the Plantation House. The locomotive is decked out in patriotic bunting, and waaay at the end you can see a guy (the conductor? I just know I'm wrong) doing something that I'm sure was very important. Notice the parallel tracks, this was in the days when the freight train could only be boarded in Frontierland, and the passenger train (which boarded at Main Street Station) could pass at selected points. Also notice what looks like large quantities of grease on the tracks!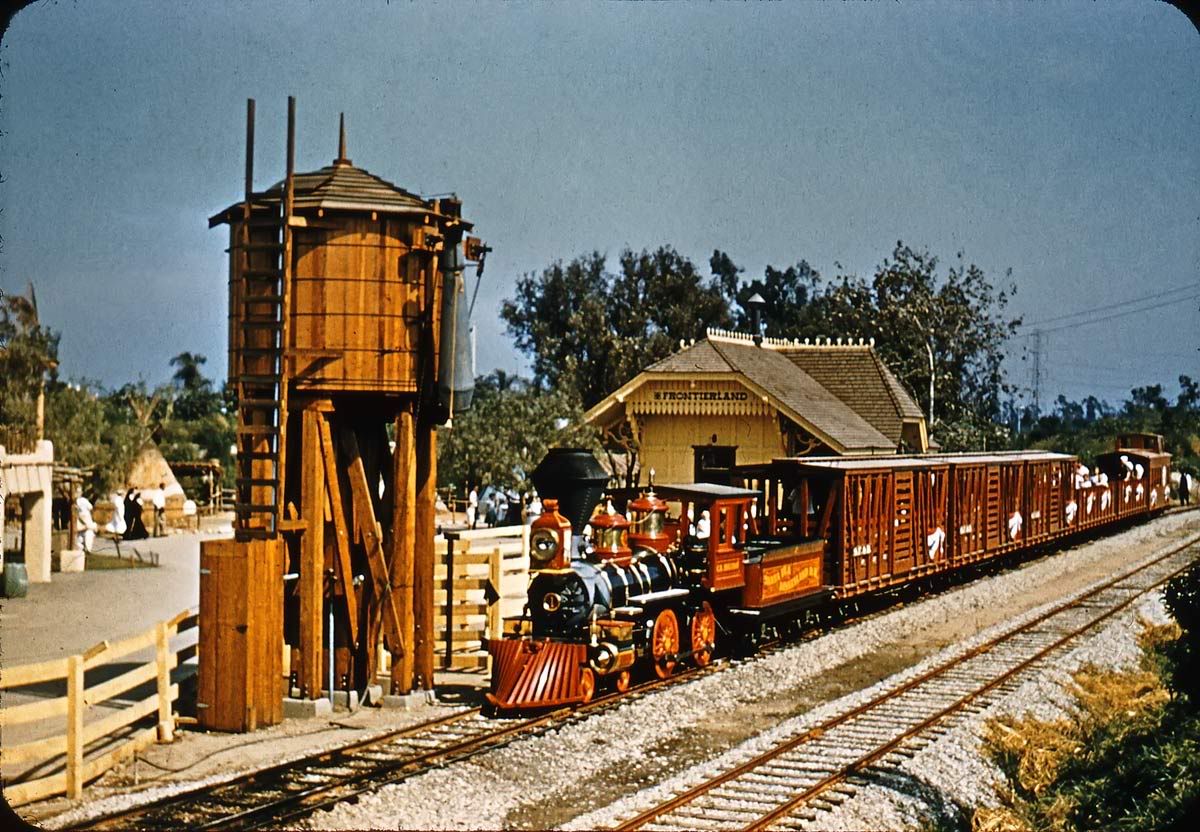 This is a nice, sleepy shot of the stockade entrance to Frontierland. There are the stumps of the very trees used to build the wall! And of course you can see the Davy Crockett Arcade, where Davy liked to play foosball, whack-a-mole, and air hockey when he wasn't out killin' bars.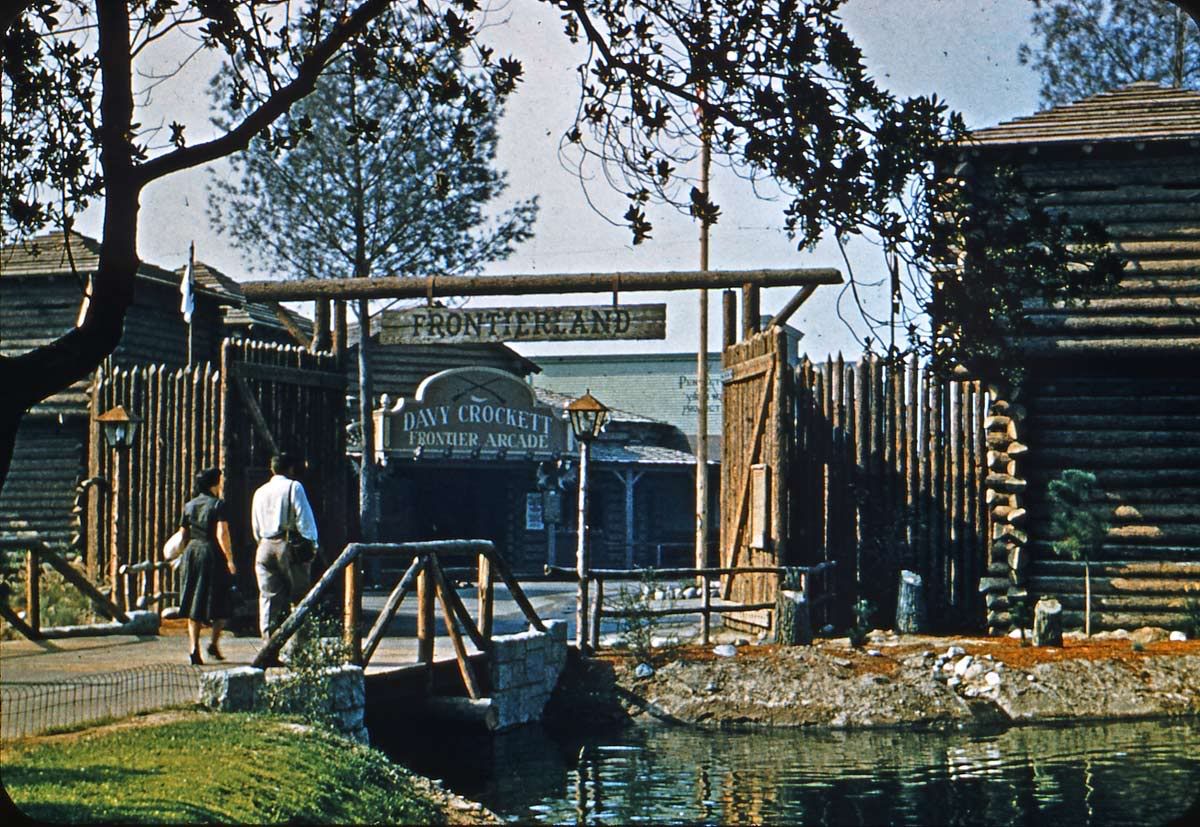 I'll be out of town for a few days (Bass Lake, near Yosemite), but never fear, I already have several posts ready to go and set to automatically publish. I won't be leaving comments on my favorite blogs (you know who you are), but look forward to catching up when I come home.