Some folks say that this photo shows the empty Storybook Land canal, empty because construction was still being done. There were NO charming miniature scenes of homes and villages from your favorite Disney animated features and Silly Symphonies (oh, and at least one "featurette"). Only dirt. The happiest dirt on earth, they say! But I know the REAL story... Monstro the whale drank the canal dry with one tremendous gulp! He swallowed at least 3 children, and if you listen closely, you can still hear their mournful cries.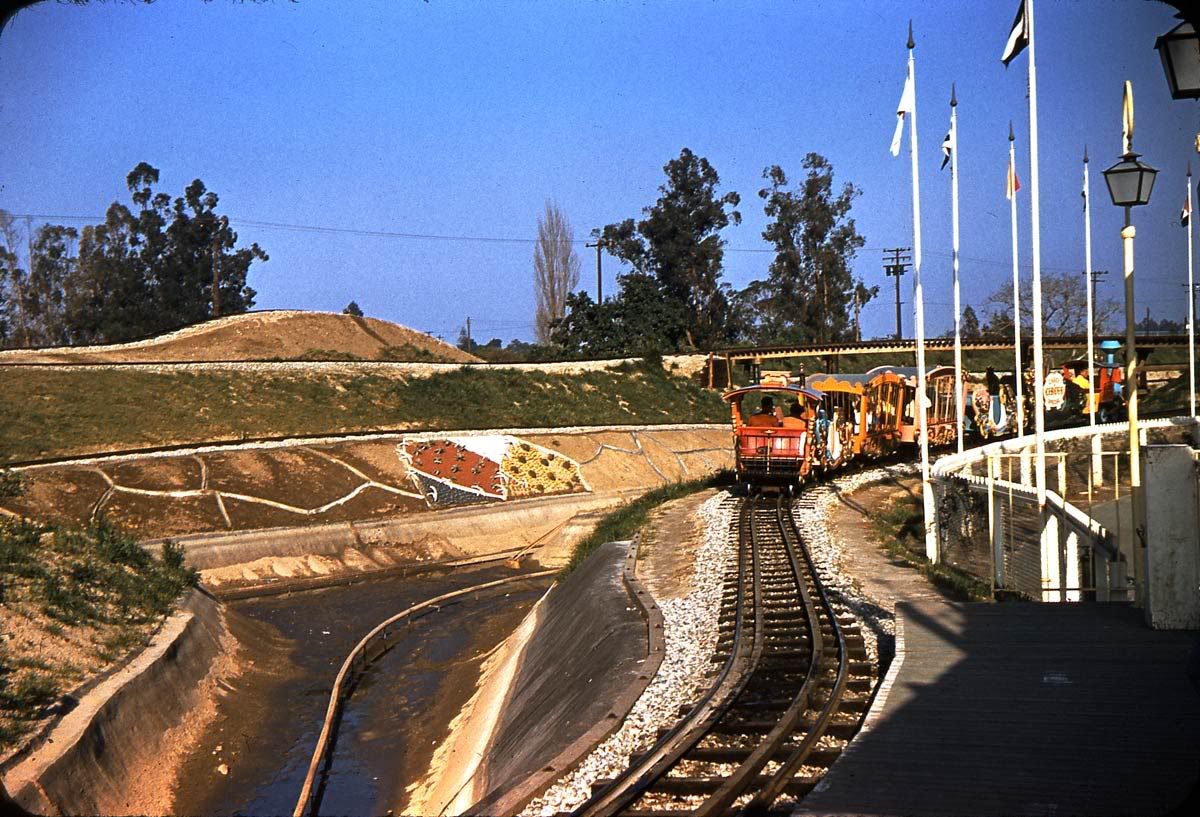 "Honey, we need an organ. And everyone knows that the best name in organs is 'Wurlitzer'. Let's head on down to Disneyland and buy one today!". This scenario was probably repeated countless times through the years. If there's one thing I want to do when I go to Disneyland, it's shop for organs.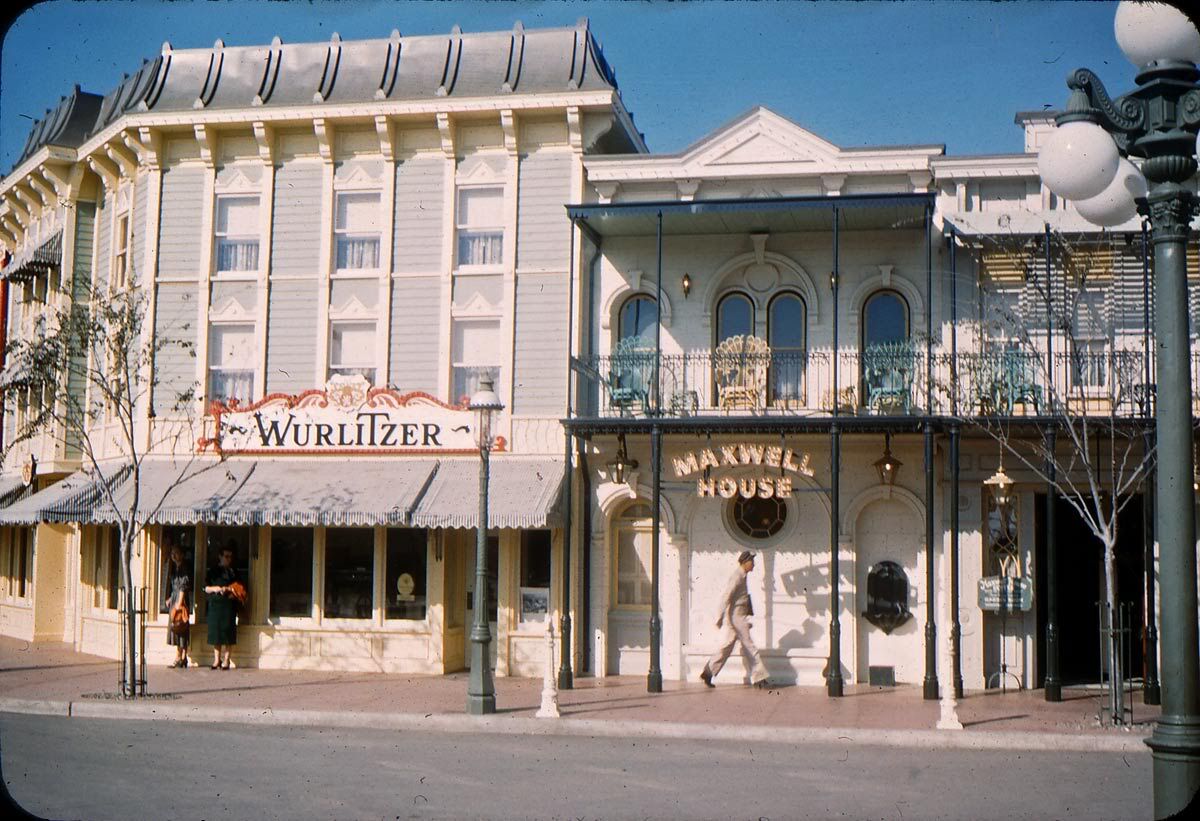 When I go to the movies, I arrive early in the day, buy one ticket, and then sneak into an additional five movies. I get home at about 1:30 a.m! The Main Street Cinema gave me the idea, only they did it one better by having six movies showing in one room. BRILLIANT! There's no scary Mr. Hyde or Phantom lurking outside the theater this day, but there is a scary little girl.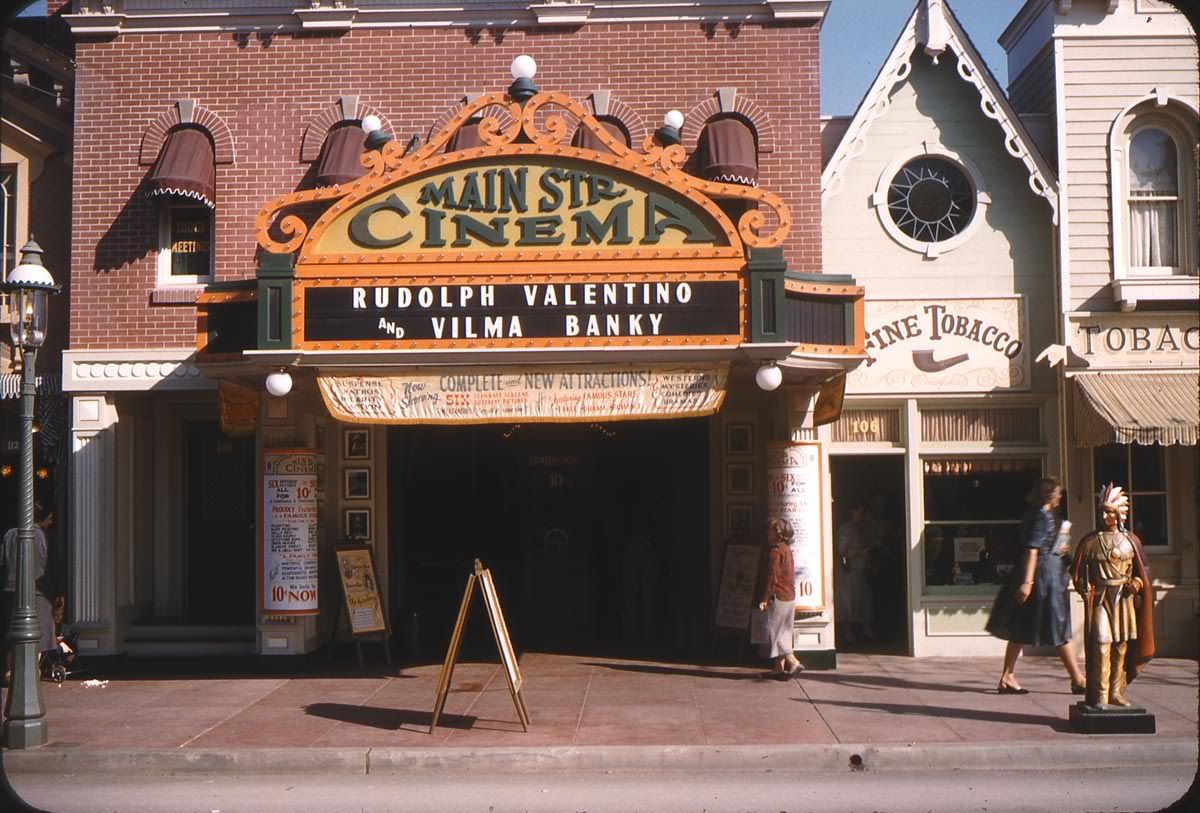 Best wishes to my co-worker and friend Ronnie Pirovino, who is in Jamaica getting married today.