If I was a bear, I would want to live in Disneyland's "Bear Country". It looks pretty sweet, with plenty of trees to scratch against, a stream full of trout, and no pesky hunters. I am always amazed at the convincing effect the designers achieved; I love that stream cascading down the hillside to the left. There are is a beaver dam (or is it two dams?) creating a nice pond before the water spills down into the main body of water.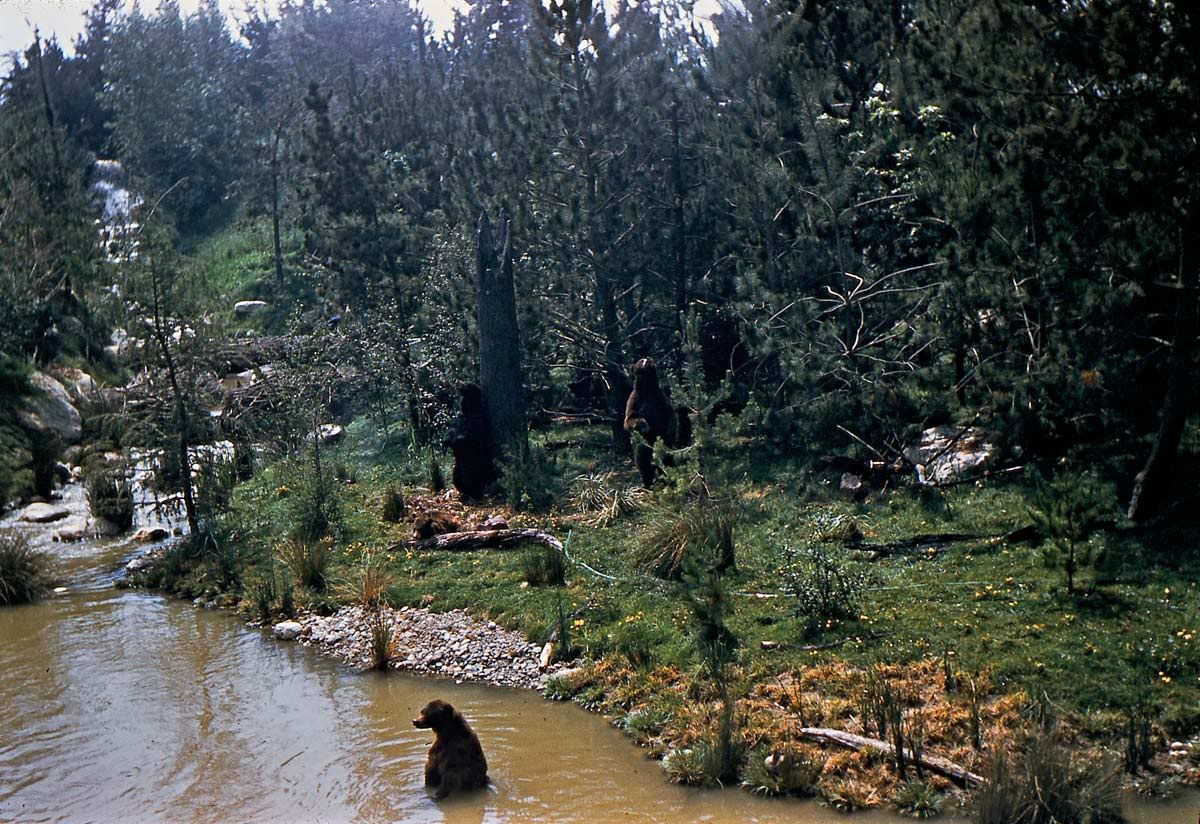 Tranquility Base here, the Eagle has landed. I had a neighbor who liked to dress like a giant chipmunk, but that's another story for another blog. Anyway, this is one of the nicer Indian Dance photos that I have... that little girl to the right looks like my sister!



Once again, a photographer came down with a case of the Blurries. Who's that by the moat in front of Sleeping Beauty Castle? Why, it's Alice and the White Rabbit. Right after this photo was snapped, the rabbit pushed Alice into the water. He was tired of playing second banana to this crazy girl!