First of all, for those who asked, I am going to post a larger version of yesterday's image. It might not be for a few days though, since I'm going to be pretty busy. Should I tell you how many items I added? One of them might technically count as two, but I'll leave it up to you. I would be curious to see people's lists!

MEANWHILE, there's a whole lotta dancin' going on in Frontierland. But that's nothing new at the Indian Dance Circle. I guess textile and basket weaving weren't thrilling enough to excite Disneyland guests?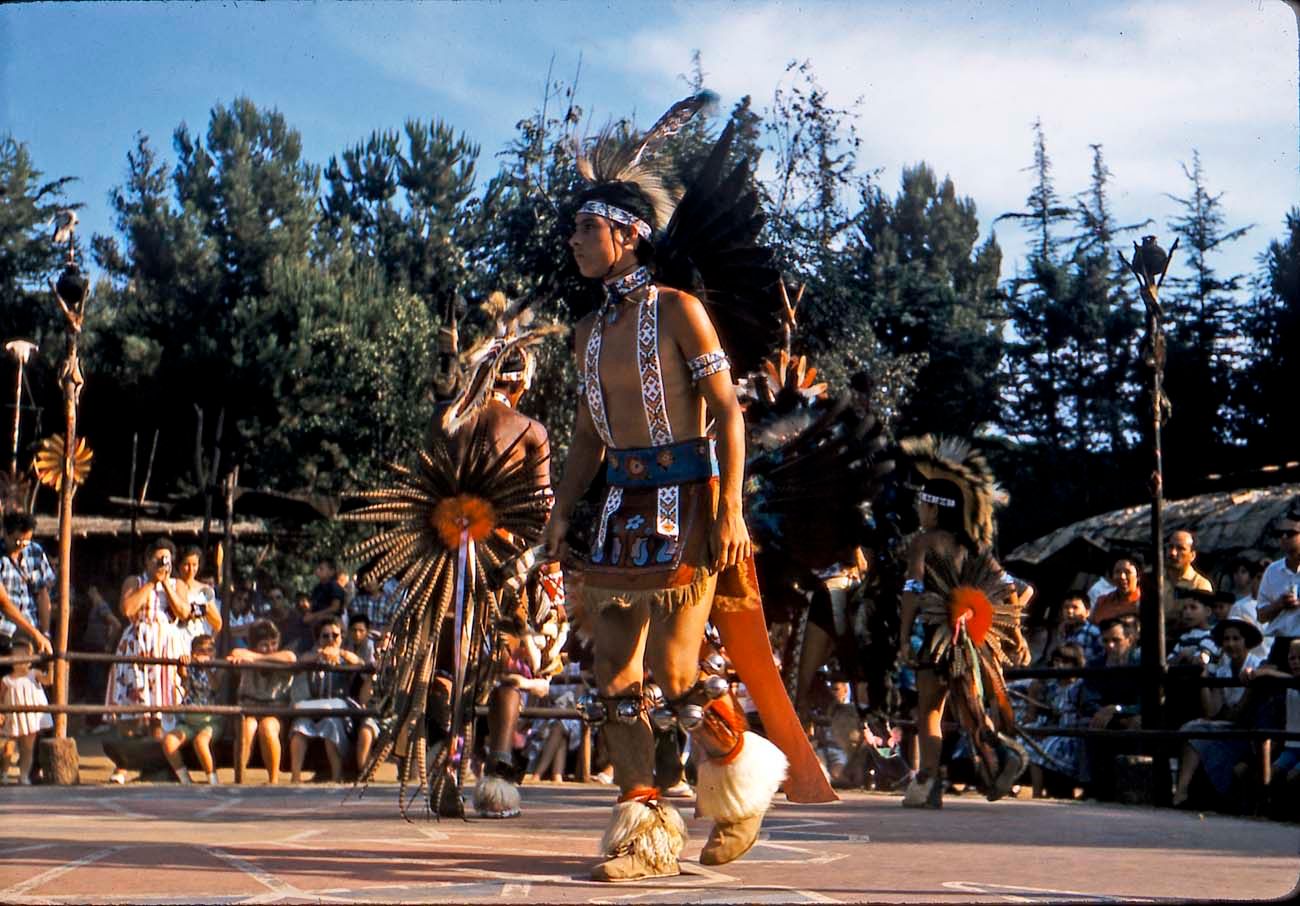 The Frug, the Swim, the Batusi, they did 'em all. And they did them half-naked. That's how I used to mow the lawn, until the neighbors complained. But that's another story.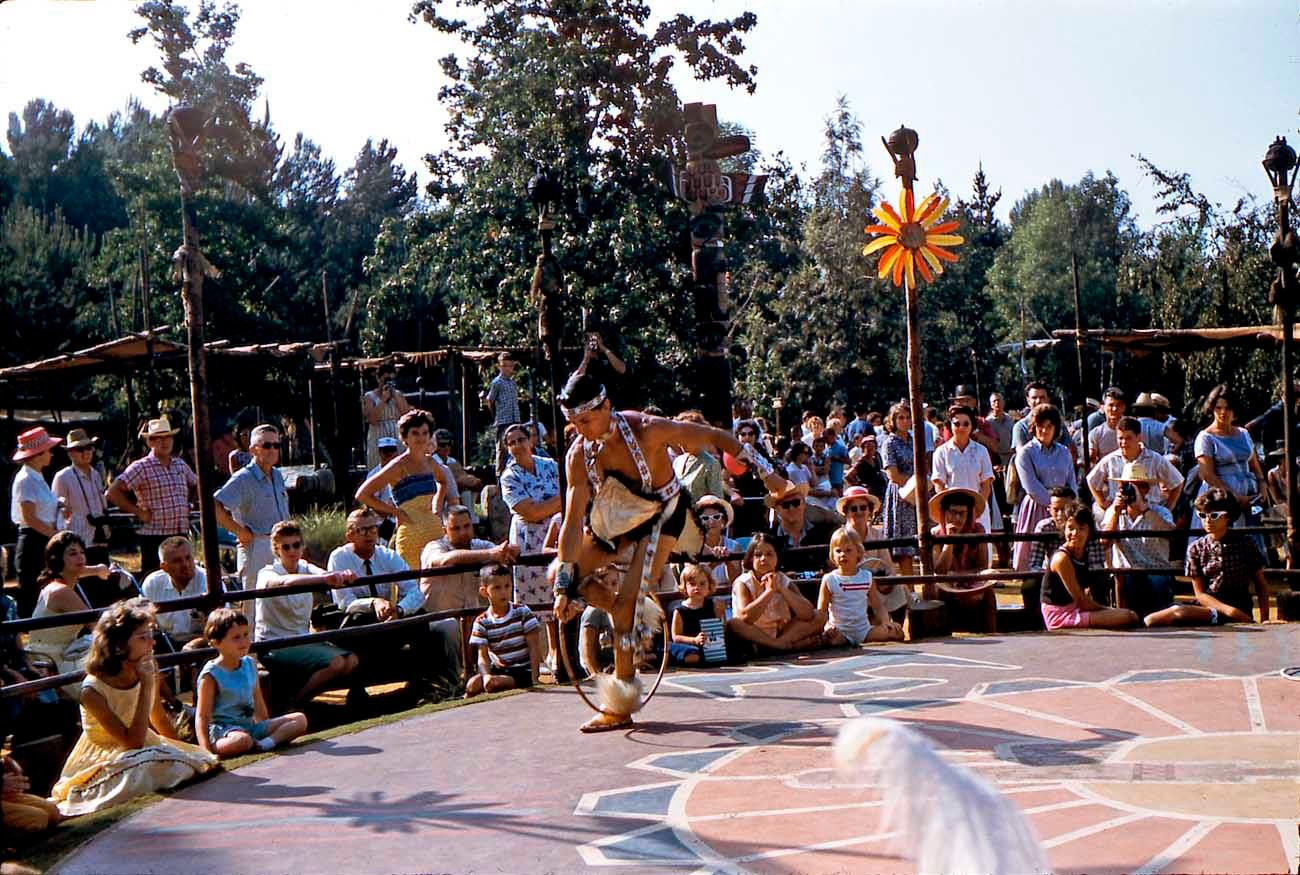 My wardrobe is definitely lacking in feathers, I realize that now. But things are going to change when I go to my next funeral or job interview.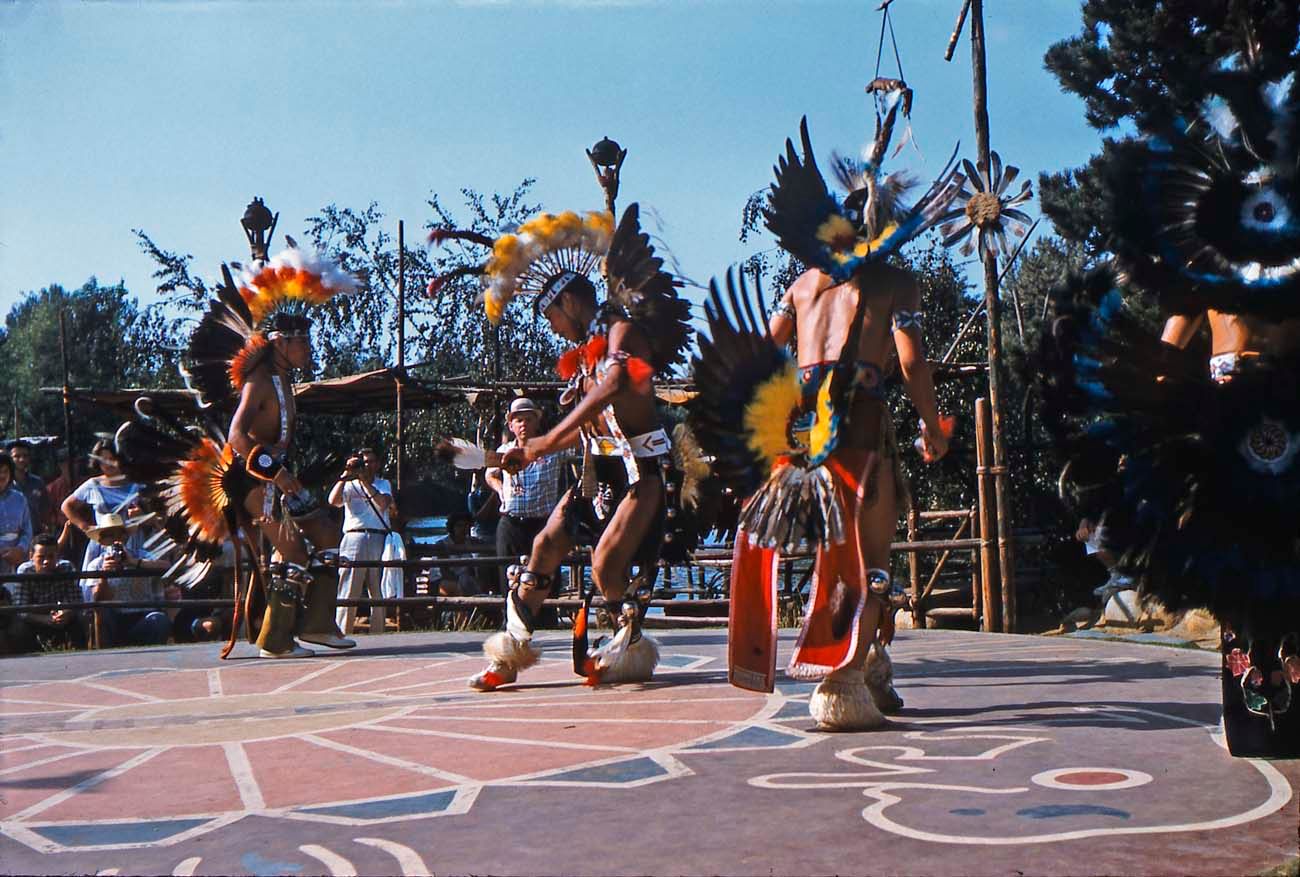 Would a 21st century audience want to watch a display of traditional Native American dancing? It's hard to say, but the fact that the whole Indian village is gone feels like a real loss to me.