Here are two nice Fantasyland photos from the summer of 1960, taken by a Disneyland guest who was able to jump really high to achieve these bird's-eye views (what other explanation makes sense??).

First we get a look at the eastern side of Fantasyland. The Matterhorn is sort of behind us. To the left, the Alice ride and the rarely-photographed Pirate Ship (ha ha), and then there's Storybook Land and Casey Jr., Fantasyland Station, and part of the Midget Autopia with its familiar yellow garage. At the bottom right we see that the line for the Matterhorn is long... I'm sure there were lots of folks who could hardly wait to experience this still-new attraction, since there had never been anything like it before!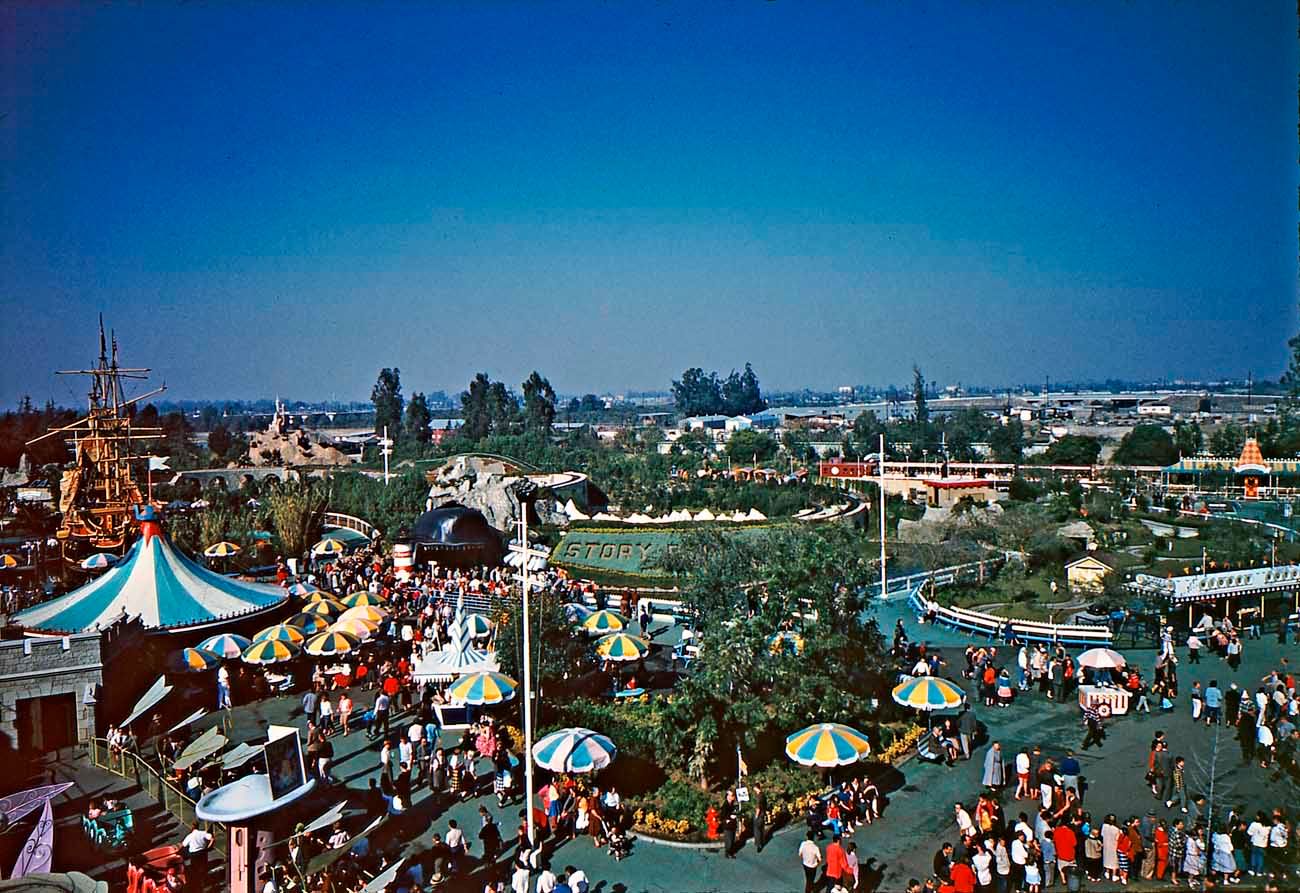 Now we've headed west a bit, overlooking the Mad Tea Party, with the facades for "Mr. Toad's Wild Ride" and the Peter Pan attractions also visible. Check out the lines, this was a crowded day!